School leadership is challenging (understatement of the year), and as a former principal at R.D. Parker Collegiate in Thompson, Manitoba, I say so from experience. Both then and now I'm a fan of any resources and support I can get to help me be a great principal. And for me that's where the Council of School Leaders (COSL) comes in.
For me and many other school leaders across the province, COSL is a game-changer. And the best part: if you're a principal or vice principal and a member of MTS, you're already a member!
This year we estimate that COSL has a provincial membership of approximately 1,100, and it exists to provide leadership and support to school leaders and aspiring school leaders. One way we do this is by promoting professional development. A misconception we sometimes hear is that only current COSL members are allowed to attend our professional development sessions. This is not true. Everyone who is interested is welcome to attend and I hope many of you will do so. We have a number of great PD opportunities ready to roll this year.
PD Opportunities
The COSL Fall Conference (on MTS PD day) will be held virtually on Zoom on Friday October 20, 2023. We have a great lineup of speakers scheduled including Cindy Blackstock, Kirsten Thompson, Steve Munby and Sean Carleton. You can register now on mbteach.org.
The COSL Winter conference will be held February 16 and 17, 2024, at the Victoria Inn, Winnipeg. We're still in the planning stages of this event, but the event kicks off with a keynote by Keith McPherson followed by a "principal jam." Think of this as a campfire jam session—without the fire. Participants are asked to bring an acoustic guitar with them, and if you know three chords, you're all set! This is a great opportunity for us to connect, share experiences, and learn from each other.
Field Led courses (FLC) are credited towards the provincial Certificate in School Leadership. You can find full information about these under the PD tab at mbteach.org.
FLC 6, Leading Safe, Caring, and Inclusive Schools is offered virtually by MTS September, 2023 – April, 2024 and is already fully subscribed.
FLC 3, Educational Leadership will be offered virtually in the summer, 2024.
Other virtual offerings:
• Tuesday, November 14, 2023, "A day in the life of a principal."
• Wednesday, January 10, 2024, "Leading learning and organizations: Balance and practical tools".
• Tuesday March 19, 2024, "Exploring models for continuous improvement planning".
These virtual learning sessions begin at 4:15 p.m. Watch for more information coming soon.
Collaborating Across Canada
COSL also collaborates with other organizations in Canada or elsewhere having the same or like aims and objectives. One example of this is our affiliation with the Canadian Association of Principals (CAP). The next national CAP conference will be held in Toronto, April 23-26, 2024.
The following year the national conference, CAP 2025, will be right here in Winnipeg, May 13-16, 2025, where we will host principals, vice principals, and aspiring school leaders from across Canada and around the world, so save these dates in your calendars.
Another way COSL provides leadership and support to school leaders is through our governance structure. The COSL Leadership team is responsible for conducting the affairs of COSL between meetings of the Board of Directors. This year your leadership team is Tracy Vanstone (PTA) Brian Straub (RETTA), Chris Hicks (RRVTA), Donna Johnston (TTA), Jude Guzzi (WTA), and me, Chairperson Rob Fisher (TTA).
COSL Directors representing all regions around the province meet four times per year and attend our AGM scheduled for April 12 and 13, 2024. We're always looking for COSL members to act as delegates interested in participating at the AGM, so consider contacting your COSL director or regional contact if this is something that interests you.
Advocating on the Issues
COSL also provides leadership and support to school leaders by advocating on educational issues, educational administration issues, and all other issues of concern to principals and vice principals. One way we do this is by our participation in outside bodies and committees.
Currently COSL has representation on 12 outside bodies around the province and across Canada. These include the Canadian Association of Principals Board of Directors, the Treaty Education for All Steering Committee, the Certificate in School Leadership Review Committee, Education Workforce Mental Health and Resilience Working Group, the Inter-organizational Curriculum Advisory Committee, the Manitoba High School Athletic Association Board of Directors, the Student Services/Inclusive Education Consultation Committee, the Technical Vocational Leadership Council, ERiM-Education to Counter Radicalization to Violence in Manitoba, the Provincial School Leadership Framework Advisory Team, principal's learning networks, and the Red River Métis Education Working Group.
COSL also advises MTS on matters relating to the administration of schools. We do this through our ongoing relationships with the Provincial Executive, ÉFM president, MTS officers (our president, vice president, executive director, and directors), and staff officers of the Society. In addition, Cheryl Chuckry, the MTS director of professional status, supports the governance of COSL and serves as a direct line to the MTS officers, where COSL updates are shared.
COSL is also present at all Provincial Executive meetings, Presidents' Council meetings, at Provincial Council (MTS AGM), and as part of the provincial bargaining protocol.
There you have it, a brief tour of all things COSL. It's a great community of school leaders and aspiring school leaders, learning together and supporting one another. And we all could use a bit more of that, couldn't we?
If you have any questions or concerns or would like to hear more about what COSL is doing on your behalf, contact your COSL director, regional contact, or reach out to me directly via email at cosl@mbteach.org. Have a great school year, and I hope to see you soon.
If you would like to present a breakout session at the next national CAP conference, check out the call for presentations at tinyurl.com/cap2024call.
– Originally published in the Fall 2023 issue of the MB Teacher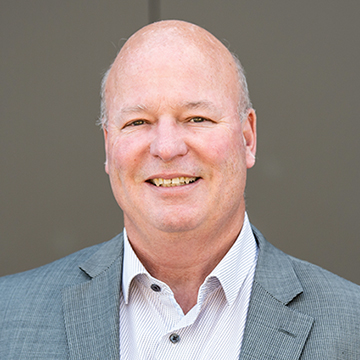 Rob Fisher is in the fourth and final year of his term as Council of School Leaders (COSL) chair. He is currently on secondment from R.D. Parker Collegiate where he was the principal. Rob's experience in education over the past 41 years includes serving as principal of École Riverside School, and as curriculum coordinator and teacher in Thompson. He also spent two years seconded to Manitoba Education. Rob was a guest of the Nisichawayasihk Cree Nation for the first 19 years of his career, serving as physical education and computer teacher, vice principal, principal and director of education.