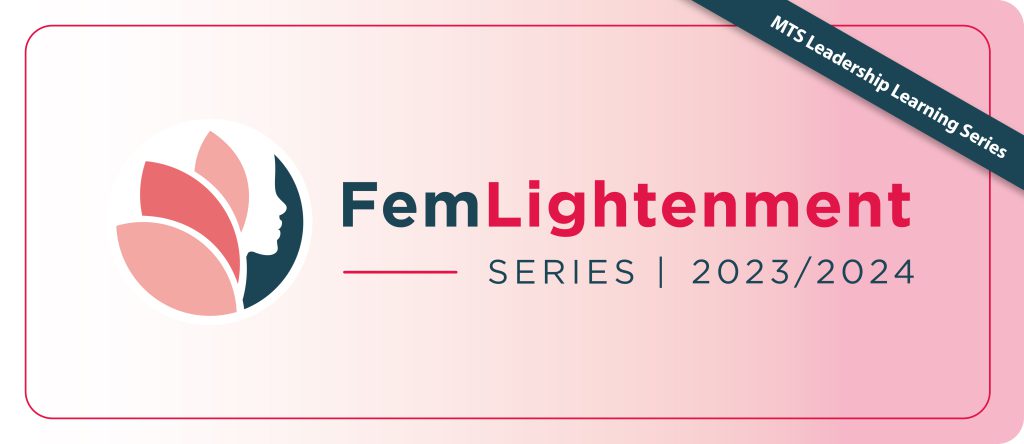 The FemLightenment Series is designed to bring those who identify as women together to share their experiences in educational leadership.
Each one-hour virtual session will take place on Saturday mornings from 10:00 – 11:00 am and are open to all members upon registration at no cost.
As part of the series, facilitators will be invited to share resources, strategies and practical ideas that participants can use to support their practice.
A ZOOM invitation will be sent to registrants only.
---
Bringing the Movement to Parliament – Leah Gazan
Before being elected, Leah Gazan was a community activist who worked on addressing pressing human rights issues at the grassroots level. In this session, she will discuss how she has brought
the energy of social movements into parliament and used her platform as an MP to create change. It will also address the need for women and gender-diverse people to get involved in politics to defend our rights and improve the material conditions for all of those who have been marginalized by unjust systems.
Date: Saturday, October 28, 2023
Time: 10:00 a.m. – 11:00 a.m.
---
Unconventional Leadership – Sarah Adomako-Ansah
Leadership comes in many forms, some of which blossom unexpectedly and wholeheartedly, with a desire for change. From co-founding an Association to a career hiatus, learn about what drives the desire for leadership and representation in Sarah Adomako-Ansah.
Date: Saturday, November 18, 2023
Time: 10:00 a.m. – 11:00 a.m.
---
Leading with Heart – Mireille Kazadi
Mireille's career-long advocacy and leadership work with newcomer families in la Division scolaire Manitobain is embedded in the belief that making strong connections| with families is paramount in ensuring success for their children. Learn more about her how her belief that 'thinking outside the box' is just another way of saying that leading with your heart will guide the decisions you make as a leader in supporting and nurturing a school community.
Date: Saturday, December 2, 2023
Time: 10:00 a.m. – 11:00 a.m.
---
Educator Bandwidth, Burnout and Blameless Discernment – Jane Kise
What is bandwidth? It's your brain's "fuel tank". And how full it gets depends on individual habits and routines, and workplace norms and policies, that tax or restore mental bandwidth. In this session, you'll explore how the bandwidth survey and approach goes beyond self-care. You'll learn to apply the concept of blameless discernment to correctly identify sources of low bandwidth while avoiding unproductive judgments. You'll also understand the connection with hardiness – the capacity to grow from the inevitable stress in any life involving people and goals. And you'll pick up some practical suggestions for improving bandwidth.
Date: Saturday, January 27, 2024
Time: 10:00 a.m. – 11:00 a.m.