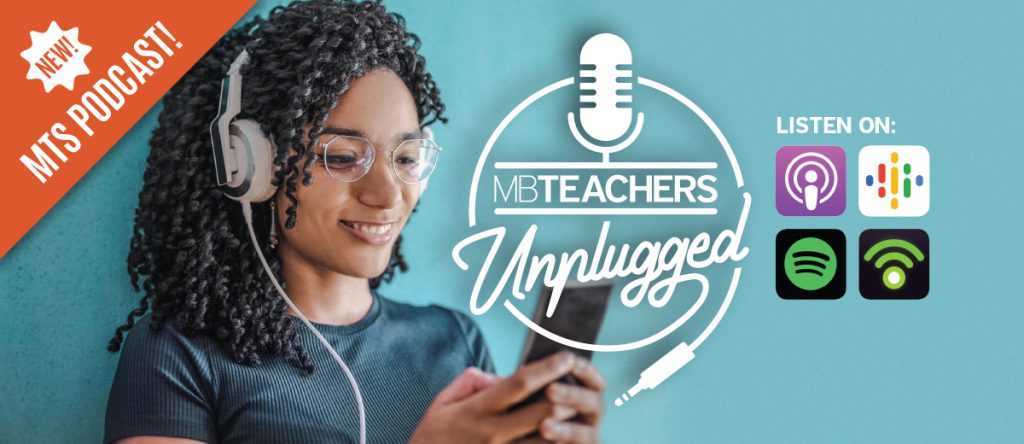 The Official MTS Podcast
MB Teachers Unplugged episodes feature MTS members, staff, and education experts supporting Manitoba educators' wellbeing, collective bargaining, and professional development. Subscribe on all your favourite podcast apps (Apple Podcasts, Google Podcasts, Spotify and PodBean)!
The podcast is produced by The Manitoba Teachers' Society Communications Department. It's our first plunge into the podcast pool, so we'd love to hear your feedback as well as ideas for future episodes and guests. Email us at MBTeachersUnplugged@mbteach.org.
Mais attendez, il y a plus ! MTS is recording an initial series en français as well, so watch for more information on Au cœur de l'éducation coming this fall!
Listen online directly at PodBean.com.