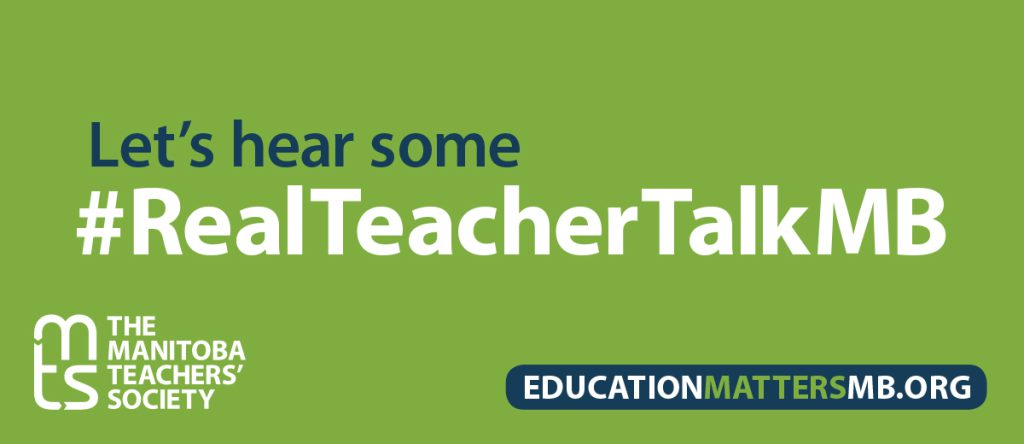 Tell Us What You're Seeing and Feeling in Your Classroom
After six consecutive years of underfunding, you're feeling the impact of fewer supports in your classroom, less one-on-one time with kids, and increasingly complex conditions, needs, and demands.
Teachers make it look easy, but it's not.
While the province delivered a 6.1 per cent education funding infusion in 2023, it doesn't make up for years of "increases" that failed to meet even the annual rates of inflation, never mind growth in the system and post-pandemic needs. Millions of dollars of cumulative funding losses have a real impact, and teachers and students are feeling it.
Manitobans need to know that this year's sudden funding boost is more than an election strategy. And rebate cheques? How does that help when investment in education has steadily decreased?
Teachers want a commitment from government—and those who seek to form government—that education is a priority every year.
The time has come to share your story: reflections that underscore the real challenges you experience in your classrooms and the need for stable, effective, and equitable education funding—this election year, and every year.
Tell us what you're seeing and feeling in your classroom and email MTS at RealTeacherTalkMB@mbteach.org. We'll gather your reflections and share them via our social media platforms using #RealTeacherTalkMB. You will not be identified in your comments.
Use RealTeacherTalkMB@mbteach.org to share your perspective. Note that because your comments will be shared in MTS social media posts, they should be brief and to the point—50 words maximum. They should focus on your classroom realities, not your employer. You may submit more than once if you wish.
To see something similar, take a look at how the Newfoundland and Labrador Teachers' Association posted its members' comments at #HiddenRealityNL.
Note that comments submitted to RealTeacherTalkMB@mbteach.org may be edited for length and focus, and that MTS may not be able to use all comments submitted.
Thank you for raising your voice. Manitobans need to hear it.