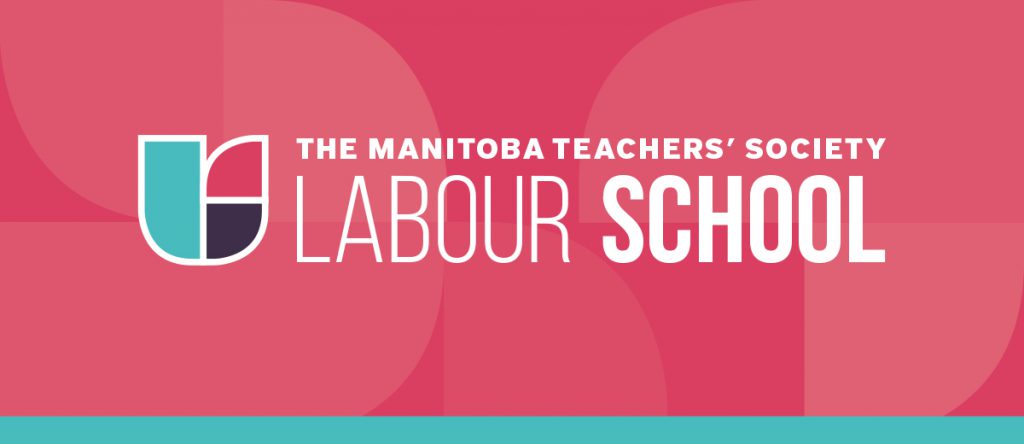 Labour Relations & Leadership
Participants will explore a range of labour relations topics while developing leadership and facilitation skills. Each session will provide offerings on behalf of the Teacher Welfare and Professional and French Language Services departments. Participants will examine current initiatives developed by unions to engage the 21st century member and address working conditions for the current labour force.
See poster for application information
---
Application Components
Cover Letter
Including:
Current position
Reason for applying
Area(s) of interest/experience
Resumé
Name, MTS number, and contact information
Teaching and leadership experience (this does not have to be in formal positions)
Recent professional development, academic credentials/other certifications or highlights
School/Community/Local/MTS activities, committees, etc…
Two Letters of Recommendation
One of which should be someone in a leadership position that speaks to your knowledge, skills, and abilities (see below, Criteria for Candidates)
---
Application Process
Advise your principal and/or superintendent and your Local President that you are applying to MTS Labour School
Submit your application by Friday, April 14, 2023 @ 4:00 p.m.
Shortlisted applicants will be contacted to schedule an interview
Successful candidates will be notified by June 2023
---
Criteria for Candidates – Who Should Apply?
Active MTS members in good standing
Members who have demonstrated leadership skills
Individuals who are active in social and economic justice in their community
Consideration is given to the appointment of people in such a manner as to reflect the diversity of Manitoba's population. We encourage all qualified individuals to apply.
---
Topics for Sessions
Leadership styles
Communication and mediation skills
Labour relations – fundamentals of labour relations and Canadian labour policy
Collective bargaining and negotiation skills
Governance, laws and policies
Equity, outreach, advocacy and activism
---
Please send your cover letter of interest, resume, and letters of recommendation to:
Andrea Zaroda/Sherry Jones
The Manitoba Teachers' Society
191 Harcourt Street
Winnipeg, MB, R3J 3H2
labourschool@mbteach.org