Over the past years, WAG-Qaumajuq has undergone a transformation–both inside and out! As we prepared to open the new building, a group of Indigenous language keepers and elders gifted the Winnipeg Art Gallery with the Ojibway name Biindigin Biwaasaeyaah, meaning, "Come on in, the dawn of light is here". The new Inuit art centre was given the name Qaumajuq–meaning "it is bright, it is lit" in Inuktitut–and all spaces within were named in Indigenous languages, including Inuktitut, Anishnaabemowin (Ojibway), Nêhiyawêwin (Cree), Dakota, and Michif (Métis).
Honoured to Work Directly with Local Inuit Community
This renaming initiative was just the start. We're honoured to be working directly with the local Inuit community, the Manitoba Métis Federation, and the Treaty One Nation, to name but a few; as an art gallery, we are on a collaborative learning trajectory, committed to doing our part to respond to Truth and Reconciliation Commission's Calls to Action and addressing the diverse needs of the larger community in Manitoba and beyond.
Our learning and school programs reflect this transformation and have been designed with care to create opportunities for students and teachers to encounter the importance of reconciliation and the value of Indigenous Knowledge through connection to art, artists, and traditional storytelling. During their visit, students also have the chance to respond individually and creatively through artmaking.
Indigenous-focus exhibition tours and workshops
This winter, Robert Houle: Red is Beautiful brings to Winnipeg over 90 large installations, paintings, and drawings created by the internationally renowned, Manitoba-born Anishinaabe Saulteaux contemporary artist and educator. A tour of this powerful collection will prompt reflection on various narratives, including the artist's personal experience in the Residential School system and how his art has served as healing in his life and the life of others.
Qaumajuq's inaugural exhibition, INUA (running 'til Feb 26, 2023), offers a spectacular look at over 100 artworks by contemporary circumpolar Inuk artists including newly commissioned pieces, wearable art, and immersive digital media. On April 1, 2023, the exhibition Sanaugangit, "art by Inuit"— will present a survey of Inuit artistic expression from prehistoric periods of creativity (500 BCE to 1200 CE) until the present. Both exhibitions will serve as a catalyst for meaningful discussions around themes of identity, climate change, intergenerational relations, and the sharing of cultural knowledge.
Inuit Art and the Visible Vault
The stunning new three-story glass vault at the entrance of Qaumajuq houses a permanent display of over 5,000 Inuit stone sculptures, introducing students and teachers to an impressive scope of artwork and artists from across Inuit Nunangut, the Inuit homeland in Canada.
The accompanying Visible Vault platform (available on site and virtually) was developed in collaboration with Inuit artists, curators, and storytellers, and offers a series of digital maps alongside educational audio and video clips connecting to key artworks in the vault. Coming soon: a series of educational modules directly linked to Manitoba curriculum and learning outcomes, including lessons and resources that teachers can access for free.
Collaborating with Educators
As WAG-Qaumajuq continues to transform, learn, and grow as an organization, we are always thinking of how we can best support and collaborate with educators. We are thrilled to offer free admission to teachers throughout the year, and to develop online educational resources and customized PD opportunities for you.
And if you have not yet come for a visit, please consider this your personal invitation.
We look forward to continuing to learn with you and your students as we look towards a bright future!
To learn more about our student and teacher programs visit www.wag.ca/learn/schools-teachers/.
– Originally published in the Winter 2023 issue of the MB Teacher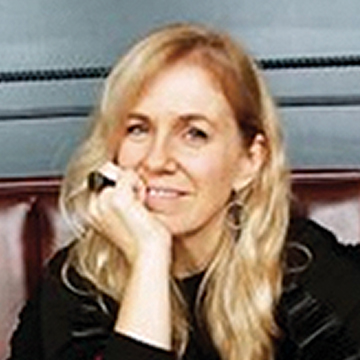 Rachel Baerg is the head of learning and programs at WAG-Qaumajuq. She also serves as the senior chair of the Canadian Association of Gallery Educators (CAGE). Rachel holds a Bachelor of Fine Arts Honours Degree from the University of Manitoba and an MA in art history from the University of Toronto.