At Boissevain School, a core belief is that building connections is the key to success. Principal Stephanie Emberly is proud of her team's work to create a school space that students are excited to be a part of. Over the last two years, they've developed an advisory class in which all grade 9-12 students are mixed and relationships develop across grades.
It can be overwhelming at times to think of the demands on the teaching profession, particularly now, in a pandemic-recovering world. If nothing else, the impact of COVID-19 has underscored the vital role that supportive relationships play in all our lives. Our students, like many adults, have experienced and internalized the mental health impact of a prolonged period of isolation and fear, along with the inevitable strain on relationships.
At Boissevain Collegiate, we saw a unique opportunity to rebuild connection in our school community. For the last two school years, our teachers have tackled many of the issues highlighted through the pandemic by collaborating as part of a very special endeavor—teaching an advisory group of mixed grades 9-12 every day for 40 minutes. The process has been fascinating and worthwhile.
"We came to this plan by identifying our 'why'," says Al Hicks, vice-principal and history teacher at Boissevain. "Once we were clear regarding the students' needs it was just a matter of looking at what was in our control to do."
Deep learning and connection occur when teachers connect curricular goals to life skills, community building and service to others. This helps students gain a better understanding of themselves and their peers while developing skills that will benefit them both in school and life.
Through this collaborative effort, the teacher advisors infuse mental health strategies, executive functioning skills, community outreach, school leadership and building school culture and community into their daily meetings. In the post-pandemic era, this team of teachers has stepped up to the challenge of meeting the unique needs of our students in a holistic way.
Deep Learning Built on the 6C's
Physical education teacher and student advisor Corey Billaney says that at Boissevain, deep learning is built on the 6C's: character, creativity, communication, citizenship, collaboration and critical thinking.
"I think it's one of the best parts of our advisory program," he says, "and we incorporate it every day. All of our students have benefitted from working with their peers and building a great high school culture."
Our teachers have been vigilant in identifying students who may be struggling, connecting them with the support they need. Teaching coping strategies, modelling them consistently, and normalizing the importance of mental health care as a need that we all have has been an important part of the work.
As a collective, there has been an increased focus on connecting students with nature and encouraging movement and physical fitness. Situated in the beauty of the Turtle Mountain area, the whole high school spends days at Lake Adam hiking trails, canoeing, zip lining, cooking outdoors, and creating a sense of community between students and their teachers.
Building Executive Functioning Skills
In addition to addressing mental health, the team has also focused on building our students' executive functioning skills. These are the cognitive abilities that help us plan, organize, and manage our time, and it's more important than ever to explicitly teach them. Students are taught to evaluate strategies for improving academic skills and knowledge and adopt those that contribute best to their lifelong learning process.
Active Citizenship
Recognizing the importance of rebuilding a sense of community within the school and reconnecting the school to the community itself was another identified priority. The pandemic forced us to be physically distant from one another, and our teachers noticed how disconnected students felt when returning to school in person. Fostering a sense of belonging by connecting daily with their advisory groups has increased engagement among our students.
One of the methods for accomplishing this has been active citizenship. Together we've developed ways of encouraging students to get involved in community service, civic engagement and leadership projects. These activities have helped students foster important skills such as teamwork and communication, while also giving them a sense of purpose and connection to something bigger than themselves.
The advisory groups have performed random acts of kindness in town: washing windows for businesses, shoveling snow, and helping to set up town events. Within the school community, the groups paired with classrooms in the primary school for reading buddies and even taking turns wiping down the lunch tables. Celebrating the accomplishments of their peers in and outside of school, be it in athletics, arts, rodeo, music, or martial arts has nurtured a sense of camaraderie. They even create a monthly slideshow celebrating each other and what it means to be a Boissevain Bronco!
Graduate Jaz Barwick says advisory groups made a fundamental difference to her high school experience, socially and academically.
"In advisory I was able to connect with students that I might never have known because they weren't in my grade. In the class we learned things about everyday life that wouldn't normally be taught in a regular class setting, and I've already found use for many of those lessons. And there were lots of fun advisory activities that created excitement throughout the entire high school and made it a more positive place to be."
"One important thing to note is that it is working because we are meeting the students where they are, and building them up," says resource teacher Terryl Stone. "How we created the structure isn't what's important. It's the risk-taking, trying something new. Adults and students working collaboratively has made the real impact."
Overall, the effect of this innovative approach has helped teachers and students rise to the challenge of creating a learning environment that has students excited to come to school—a place where they find community and acceptance, and a family-like environment that positively supports everyone.
Want to know more? Email me at semberly@tmsd.mb.ca.
– Originally published in the Winter 2023 issue of the MB Teacher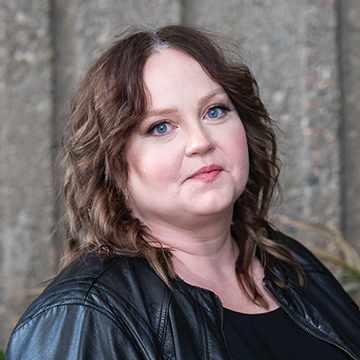 Stephanie Emberly is in her eighth year as principal of Boissevain Collegiate and has taught for 24 years in both the US and Canada. She completed her B.Sci. in Education at the University of North Dakota, and her M. Ed. in Leadership at Brandon University. Stephanie is currently working on her doctorate in Education Leadership through Walden University.