Dungeons and Dragons—or D&D—is exploding in popularity. The oldest and most popular role-planning game has expanded into the digital space, and two Manitoba teachers say the collaborative storytelling game's problem-solving and relationship building potential pays big dividends in the classroom.
"Your party arrives at a dungeon at the same time, to answer the same advertisement asking for help retrieving an artifact. When you start to argue about whether or not you should work together and split the reward, you get ambushed by a small group of goblins. What's your next move?"
When teacher Curtis Bilewitch proposes a Dungeons and Dragons storyline to his students, he's never sure how the adventure will go or where the characters will end up. All he knows is his students will have a ton of fun and do a lot of learning along the way – often without even realizing it.
"It's really a choose your own adventure type of game, with different plots and arcs. I give the kids problems to solve and puzzles to work out and they just run with it," says Bilewitch, who teaches English and social studies at Sisler High School in Winnipeg. "It gets my creative juices going and they love it so much—I feed off that enthusiasm."
Dungeons and Dragons (D&D) is a collaborative storytelling and role-playing game in which players can create their own characters and form adventuring parties that explore a fantasy world and complete various quests. The game is led by a Dungeon Master who guides and narrates the story and reminds the players of the game rules. The Player's Handbook is the essential reference for the game, alongside numerous other supplement books such as the popular Monster Manual.
D&D is the oldest and most popular role-playing game, originating in the '70s as a tabletop game, and in more recent times expanding to the digital space. Played by over 20 million people worldwide, D&D can be found everywhere—from friend leagues played in basements, to pop culture references (it has recently gained even more attention due to the Netflix show Stranger Things).
And D&D is also becoming popular in schools—much to the delight of teacher Jonah Simmonds.
Simmonds is a substitute teacher in Winnipeg who has presented about D&D at MTS PD Day and has recently established the Manitoba Educators D&D Council—a group of teachers who run D&D and other role-playing game clubs. As a Dungeon Master and long-time enthusiast of the game, Simmons says he was pleasantly surprised to find so many clubs in schools, such as the three groups that Bilewitch runs at Sisler.
"Every school that I go to, I will try to find out if they have a D&D or role-playing club. And I will get the teacher to join our Discord group so we have a way to communicate with each other," says Simmonds.
"We have the Manitoba Esports Association, but nothing specifically for D&D or role-playing games and I really wanted to change that."
For Simmonds, what sets D&D apart from video games is its versatility and usefulness for education and teaching. At its core D&D is tied to literacy and reinforces problem solving, language arts, drama and interpersonal skills. Mental math is often involved to figure out game modifiers, and teachers can use problems in the game to incorporate other parts of the curriculum such as science and history.
"One of the teachers I know is getting his students to try and get their characters to achieve the power of flight without magic," explains Simmonds. "So the kids are trying to figure out how to basically create combustion engines and make gunpowder in a medieval setting. The potential for curriculum tie-ins is huge."
The social aspects of the game is something that Bilewitch often sees resonate with his students. "They really make friends in the club. All the players have to work together cooperatively – they rely on each other. It can be great for kids who are maybe a little shy or scared to come out of their shell in real life."
Today his students have the option of playing in person or joining in from home, but during the height of the pandemic the groups moved to playing fully online. "I had a parent during COVID contact me and say, 'Please keep this club going, it does wonders for my daughter's mental health and she looks forward to it every week.' The kids love it. We even keep the clubs going during the summer when they're out of school."
Bilewitch says that when he began playing the game as a kid, every boy he knew was into the role-playing games and there wasn't a single girl. "Today it's at least 50/50."
"Having a character to play can be very freeing for a student. A character that you create could be very brave, while you may not feel as brave in real life. You can be transgendered, female characters playing male characters—whatever. In D&D you can be whoever you want to be."
Simmonds agrees. "Ideals, bonds and flaws are the main topics that I use when I get my students to craft their character stories. The life lessons they can learn through the game are huge. I had one student who realized his character had been awful and he chose to do a self-sacrifice in order to save some others. That was a really great growth moment."
The learning curve for D&D can seem daunting at first but there are a lot of resources available to help, both online and in books. And Simmonds and Bilewitch say they would be happy to help any teachers looking to start a club of their own.
"This is what I'm looking to create with the D&D Council," says Simmonds. "I want to have a place where teachers can talk and get ideas and also create a way for all these kids to get together and socialize." Simmonds envisions a role-playing conference in the future where students and teachers from across the province can get together and build community.
"Students are always surprised to hear there are a lot of others playing the game. I want these kids to connect with each other over these shared passions, because there are so many of these clubs around and people don't realize it."
And as for student feedback? "Well, they're always showing up. That tells you right there," says Bilewitch. "I've had kids going through rough times who have told me they only came to school because it's D&D day. Even when they're going through stuff, the club inspires them to show up and make the effort."
D&D Curriculum Guide
For a great D&D curriculum guide and free teaching kit visit https://dnd.wizards.com/resources/educators.
D&D Council Discord
To join the Manitoba Educators D&D Council Discord visit https://discord.gg/z9R7pfzp.
– Originally published in the Winter 2023 issue of the MB Teacher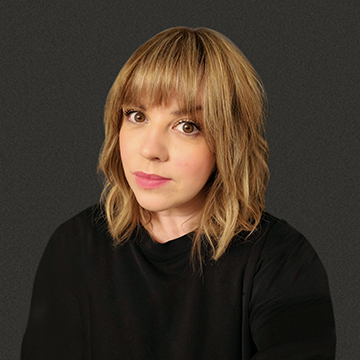 Matea Tuhtar is a writer/photographer for the MB Teacher magazine and the Media Communications Specialist for The Manitoba Teachers' Society.