Back to school might not be fun for everyone but it's a pawsitively exciting time when you're a black lab named Berkley.
Heading back to Brooklands School for his second year, Berkley can't wait to join his classmates for another school year.
"He just loves coming to school," says Andrew Sullivan, a teacher at Brooklands who's also Berkley's full-time owner and trainer. "He gets so excited to put on his vest and get to work. Everyone loves him, he's the most popular teacher here!"
A longtime dog lover, Sullivan began doing research about dogs in schools around the time he brought Berkley home as a pup. "I was always the weird guy who took my dog everywhere with me. I knew about how much dogs have benefited me in my life, and I kind of went down the rabbit hole of learning more about therapy dogs and canine assisted learning and the benefits of having a dog around."
His research led him to an organization called MSAR that trains and certifies service dogs in Manitoba. He approached his then principal Rex Ferguson who was on board and wrote a proposal to the division which also gave the green light. MSAR volunteered their services and provided all of Berkley's necessary training.
Therapy Dog Trained to Suit Needs of Facility
Berkley is a facility dog, which is a type of therapy dog that's trained to provide certain services and behaviors that suit the needs of the facility. In Berkley's case, a school. When used in the educational system, facility dogs can calm students and reduce stress during the learning process. They can also motivate students to participate in learning activities and are helpful for the improvement of speech skills through activities like reading to the dog or talking about the dog.
"Because he's my dog, I'm doing all the training with him," says Sullivan. "He's like my co-teacher. He's with me all day but he works with all the students in the school."
Berkley's training has included a lot of socializing with humans and other dogs, as well as lots of public access training, in addition to basic puppy obedience and manners. He's also had a lot of exposure to things like wheelchairs, lawnmowers, cars, airplanes and other loud noises.
"The most important thing has been to get him used to a lot of people and building up his confidence," says Sullivan, who picked Berkley specifically because he was the most confident and eager to please pup in the litter. "You need a happy and confident dog to be successful in the school, so he can't be easily startled. Kids can be unpredictable, and sometimes we'll have students who will scream or cry, so he has to be able to handle that."
Labs are a popular breed for service dogs due to their temperament and size. "He's not small and delicate so he can handle kids, but he's not so big that it's difficult to get around with him. So the idea is that when we're in the classroom and teaching is going on, you want him there, but it's better if he's unnoticed. And then when it's time to read or do activities he can go around and do stuff. When he's needed, he's on."
"When there's a kid who's having a hard time I ask them to come for a walk with Berkley and I. We do a loop and then come back to class and it's like a reset for them. It's pretty amazing."
Having a dog in the school has been a learning curve for some students and community members who might not have had a lot of dog experience in the past. Sullivan says slow introductions are key. "One little girl in particular was terrified every time she saw Berkley in the hallway. And today she's his biggest fan. She calls his name and comes up to see him. It's a remarkable change."
Berkley Calms and Grounds Students
Education is key when having a dog in school and Sullivan lets everyone know that Berkley is there to do a job, that he is in training and has a purpose. He's also careful to let kids know that not every dog they meet will be like Berkley.
"That's part of what I do when I go around classrooms with him. I tell kids 'This is Berkley, he's here for you and you can pet him, but you have to be cautious around dogs you don't know. We can't go up to every dog and pet them if we don't know them. It's important to talk to the owner first.'"
Sullivan says he would 100 per cent recommend having a dog in school. "It's pretty remarkable how a dog can allow a child to let their guard down. Some kids come to school upset or elevated and then they get down on his level, spend some time with him and just get grounded. He doesn't judge, just offers unconditional love. Which is something we all need."
For questions about having a facility dog in school, contact Sullivan at andrew.sullivan@sjasd.ca. Visit MSAR for more information.
– Originally published in the Fall 2022 issue of the MB Teacher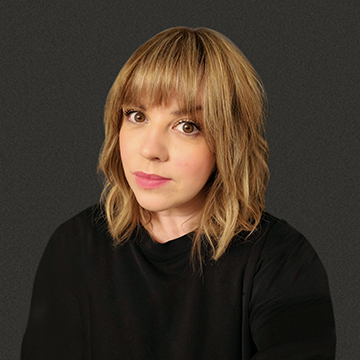 Matea Tuhtar is a writer/photographer for the MB Teacher magazine and the Media Communications Specialist for The Manitoba Teachers' Society.