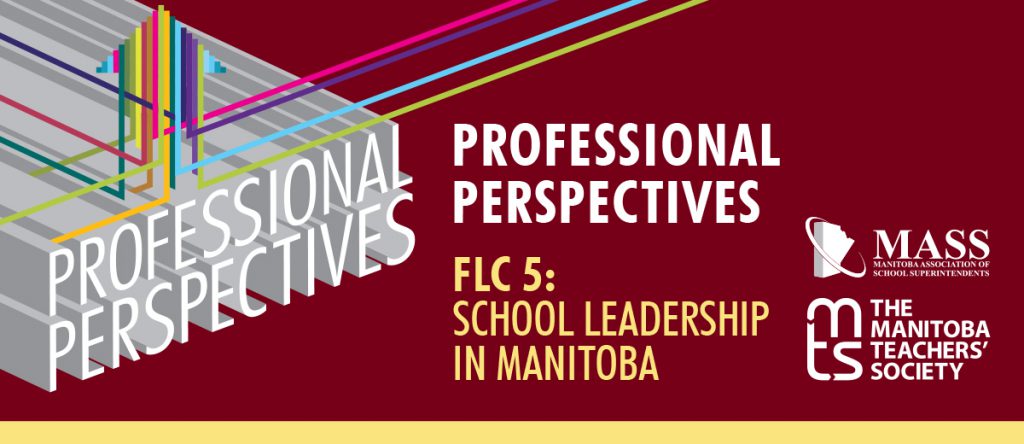 Professional Perspectives
FLC 5: School Leadership in Manitoba
This course was developed in consultation with the Manitoba Association of School Superintendents (MASS) and through feedback obtained in consultation with various school divisions in Manitoba.
Course Description
This field-led course is designed for school divisions who choose to implement a local leadership development program for aspiring school leaders or division leaders. It provides a cohesive course of study aligned with all five domains of knowledge and skills articulated in the Manitoba Certificate in School Leadership guidelines. The course is designed to serve a broad audience and provides for flexibility for local contexts through the provision of alternative readings and activities. It provides a balanced perspective and focuses on the theoretical and practical application of knowledge and practice pertaining to school leadership.
This course is structured into ten modules, providing a minimum of 36 hours of contact time and has been approved for three credit hours under the Certificate in School Leadership Guidelines if the course syllabus is followed.
Module 1 – Purpose of Education
Module 2 – Political, Cultural, Legal and Socioeconomic Contexts in Education
Module 3 – Ethical Leadership
Module 4 – Building a Culture of Collaborative Student Focused Teams
Module 5 – Instructional Leadership
Module 6 – Using Evidence to Inform Practice
Module 7 – Legal Responsibilities and Personnel Leadership
Module 8 – Personal Leadership Resources
Module 9 – School Administration
Module 10 – Student, Parent, and Community Engagement