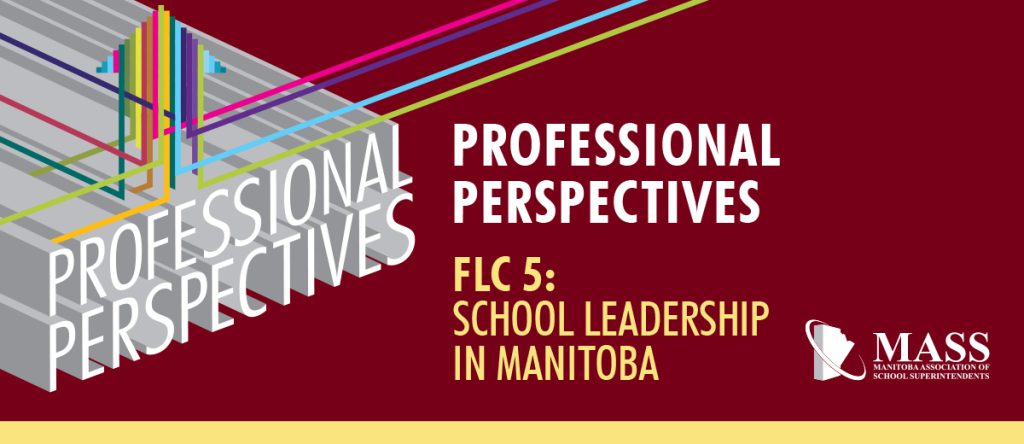 Professional Perspectives
FLC 5: School Leadership in Manitoba
This course was developed by and is offered through the Manitoba Association of School Superintendents (MASS). For more information please contact Reg Klassen at 204-775-9741.
Course Description
This field-led course is designed for school divisions who choose to implement a local leadership development program for aspiring school leaders or division leaders. It provides a cohesive course of study aligned with all five domains of knowledge and skills articulated in the Manitoba Certificate in School Leadership guidelines. The course is designed to serve a broad audience and provides for flexibility for local contexts through the provision of alternative readings and activities. It provides a balanced perspective and focuses on the theoretical and practical application of knowledge and practice pertaining to school leadership.
This course is structured into ten modules, providing a minimum of 36 hours of contact time and has been approved for three credit hours under the Certificate in School Leadership Guidelines if the course syllabus is followed.
Module 1 – Purpose of Education
Module 2 – Political, Cultural, Legal and Socioeconomic Contexts in Education
Module 3 – Ethical Leadership
Module 4 – Building a Culture of Collaborative Student Focused Teams
Module 5 – Instructional Leadership
Module 6 – Using Evidence to Inform Practice
Module 7 – Legal Responsibilities and Personnel Leadership
Module 8 – Personal Leadership Resources
Module 9 – School Administration
Module 10 – Student, Parent, and Community Engagement