If you're looking to develop a deeper understanding about inclusion in your own school or need strategies for creating a safe space for students and staff, Dene Guillas at the Rainbow Resource Centre is happy to help.
The Rainbow Resource Centre began as a student group at the University of Manitoba in the early 1970s. It has evolved and changed names over the years until it became the Rainbow Resource Center in 1999. Today it is the longest, continuously running 2SLGBTQ+ resource center in Canada and has been located in Winnipeg's Osborne neighborhood for almost 30 years.
Centre Offers Programming for Educators
The Centre offers programming for educators including the 'Awareness, Inclusion, and Affirmation in Schools' workshop, a 3-4 hour seminar that helps to guide teachers, EAs, staff and administrators in creating safe(r), more inclusive schools and classrooms. The workshop addresses the present experiences, barriers and realities of 2SLGBTQ+ youth in schools, and covers topics such as 2SLGBTQ+ identities, discrimination, and intersectionality.
"When I first started teaching the majority of people would contact us because of incidents, so a lot of the calls would be reactive," says Dene Guillas (he/him), the School Equity and Inclusion Coordinator for the Rainbow Resource Center. "But now I'm having a lot more people reaching out to be proactive. Which is great to see."
Guillas works with youth organizations, daycare facilities, schools and families, anyone who is trying to make a more safe and inclusive space for youth. "I have people from all levels of education contact me and say 'Listen, I'm starting to notice our school needs more help, and our students need more support, and we don't feel like we're addressing it as well as we could.'
The programming has been virtual over the last couple of years due to the pandemic, but that's come with a silver lining. "We have found that with these virtual workshops we can now reach so many more schools across the province," says Guillas. "I can do two schools a day virtually whereas before when I had to travel I could only manage one."
The virtual sessions are composed of discussions, interactive activities and videos. The group sizes are kept to 30-40 maximum to promote engagement. According to Guillas, another unexpected perk of virtual programming has been the Zoom chatroom. "There are some people who are super shy or anxious and don't want to ask questions in person, but in the chat they can just type out their thoughts. A lot of people find that easier."
Safe Space in Workshops
Guillas strives to create a safe space in the workshops and assumes everyone has the best intentions. "Some of the topics we cover can be uncomfortable for some people, or go against their beliefs, but we would much rather you ask your 'inappropriate' questions in our space because we are prepared to answer it and address it.
I'm a big believer that if I can share my story to help you connect with what I'm talking about, I'm willing to do that. I often get people sharing their own stories and to me that means so much because it means I've created a safe space where they feel comfortable enough to do that. It's powerful for other teachers to see that as well because here is a co-worker that I've known for a while and I had no idea what they were dealing with."
Centre Offers Workshops for Youth
The centre also offers workshops for youth to support them in starting or developing a GSA (Gay-Straight Alliance) club in their school, as well as more personalized sessions to address school concerns such as how to respond to families who do not support 2SLGBTQ+ programming. But Guillas says his main position is to truly empower the adults so they feel confident in addressing day to day situations.
"I want teachers to feel empowered because they're the ones who will make the most difference in students' lives."
Guillas tries to build relationships with schools and is seeing a lot of forward momentum, even in places in the province that previously may have been resistant. Besides the workshops he's created a mailing list anyone can sign up to that includes events and workshops, as well as an extensive library of Google Docs resources that's constantly updated and that he's happy to share.
"In one of the recent workshops I've done, I had someone who had a kid who was part of the community, and they were saying we need education like this to continue in schools because of kids like their own.
Fighting Symptoms of Oppression
We're really talking about symptoms of oppression that affect everyone. There are so many things in this world that can hold us down, that dismantling some of these things will be better for everybody."
For more information on the Rainbow Resource Centre please visit rainbowresourcecentre.org or email Dene at deneg@rainbowresourcecentre.org.
– Originally published in the Spring 2022 issue of the MB Teacher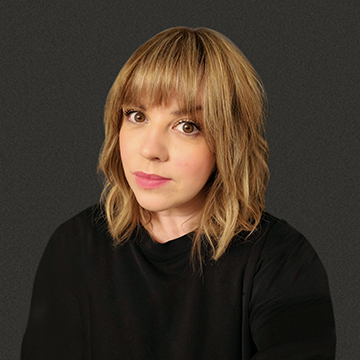 Matea Tuhtar is a writer/photographer for the MB Teacher magazine and the Media Communications Specialist for The Manitoba Teachers' Society.