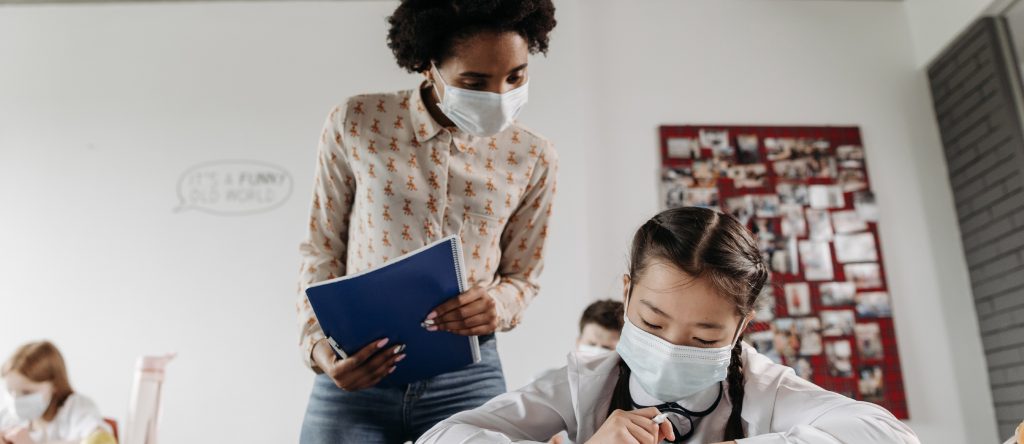 March 4, 2022
---
School Mask Mandate Ends March 15
Over the past two years, we have witnessed extraordinary professionalism, resilience and remarkable innovation in the responses of educators to the COVID-19 pandemic.
We are now at a point where the public health orders, which have become so ingrained in our lives, are being phased out. On March 15, masks will no longer be required in indoor places, including Manitoba's public schools. The Society believes that masks should continue to be provided as they have been an important part of mitigating risk over the past two years.
Teachers, students and school staff can continue to wear masks.
Masks add a prudent and effective layer of protection against an unpredictable virus. Many Manitobans are immunocompromised and rely on all of us for protection.
While we've looked forward to the end of public health orders and pandemic restrictions, it is essential that "return to normal" proceed with the utmost caution, guided by science. The medical community continues to advocate for masks as a measure that reduces risk. For this reason, the Society feels that lifting the mask mandate is premature.
Implementing and removing restrictions again and again takes a great toll on all of us. Teacher and student mental health has been one of the casualties. We must move forward carefully with mask wearing as an important component of our pandemic response.
Safe and sustainable in-class learning for students and teachers has always been our priority, but two years of pandemic living has taught us that things can change quickly. A cautiously optimistic approach is crucial.