When we last checked in, first-year teacher Gordon Tanner had launched his education career directly into the choppy waters of a pandemic (It's a First, The Manitoba Teacher, Oct/Nov., 2020). Fast forward to June, 2021, and COVID rages on, while Tanner and colleagues everywhere have experienced untold change.
For Tanner, perhaps the biggest of them came partway through the year when he migrated from teaching a grade one class at Winnipeg's École Lansdowne to half-day kindergarten and half-day resource.
"Initially I was filling a maternity leave term position, and once the teacher returned, I could have been in a bit of a spot," he says. "I was fortunate that there was another opportunity and I got to stay on. It's a great school."
Reflecting on the year gone by, the actor-turned-educator says the ever-shifting professional landscape meant that he had to shed preconceived notions of what a classroom does, and how a teacher works. Weighing new pathways, possibilities, and problems, too, became endemic to the job. Early career improv work was no doubt helpful!
"Because this was my first year in the classroom, I didn't have all the expectations of how things "should" go. So that was an advantage. On the other hand, I didn't have that rich experience to draw on, and there were definitely times when I could have used it. I'm fortunate, though, to have colleagues – some much younger than me, but seasoned educators – who have been very generous with their counsel and support."
Months of part in-class and part remote learning with little warning before each shift has many teachers reeling, Tanner included.
"They say, 'what doesn't kill you makes you stronger', but under the circumstances it's felt more like 'what doesn't kill you just exhausts you'!"
The mental toll of teaching for the first time in this most unusual of times has Tanner reflecting on how he's wired for work, and its impact on his practice.
"As a brand new teacher, I guess my worst fear is that I've learned how to be a teacher during a pandemic, which is to say, if things go back to something close to 'normal' in the fall, then I'll get to be a first year teacher all over again. That's my worst fear."
Still, for Tanner, the tendency to question and to worry about the impact of all this change is tempered by what he calls the "unexpected upsides" of the year.
"Making it through this first year as a teacher during COVID has taught me to stay calm, to have realistic expectations, to truly rely on my fellow team members, to get rest, and wash my hands regularly. Seriously, wash your hands!"
He likens the school year to training for a marathon in the high altitudes of a place like Boulder, Colorado.
"My hope is that when the restrictions are lifted it will be like coming back down to sea level and feeling, like, a superhuman burst of energy. Or maybe just a regular human burst of energy? Or maybe just not so tired. I'd settle for just not feeling really tired all the time," he laughs.
And so Tanner is emerging in June largely unscathed, and in some ways richer for the obstacles he's faced.
"Building relationships with students based on authenticity, compassion, and humour still seems to provide the best support for the academic side. No matter what the given circumstances, they still want to be met where they are, and respected and valued, and laughed with and challenged. I feel really good about the relationships I've been a part of building this year."
And what of summer? For Tanner and his wife, Ardith, some well-earned R+R is in store.
"I foresee a good deal of camping and spending time on Manitoba's (gentler) waterways as a way of relaxing and recharging this summer. And look, I don't want to jinx anything, but boy, would it ever be nice to sit around a bonfire with a few good friends!"
– Originally published in the June 2021 issue of the MB Teacher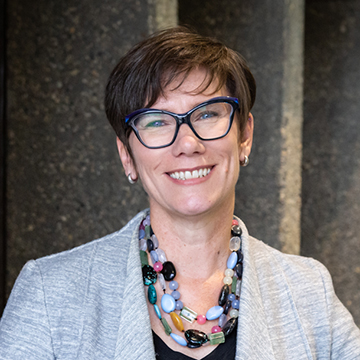 Anne Bennett is the Editor of the MB Teacher magazine and the Communications Department Head for The Manitoba Teachers' Society.