MATE - The Teacher as Designer
Event is FULL - Currently not accepting registrations





Manitoba Association of Teachers of English (MATE)

Conference Title: The Teacher as Designer

Location: Virtual, ZOOM online

This year's conference will be delivered online via ZOOM. After you complete registration, you will receive an email two days before the event with a ZOOM meeting URL, a meeting ID, and a passcode for each session at the conference. You will have access to all sessions.

After two difficult school years, ELA teachers are looking for ways to re-engage students in learning in meaningful ways. The conference will offer ideas for getting students writing and thinking critically about different types of texts, genres, media, and issues in the context of Manitoba's English Language Arts Curriculum Framework: A Living Document (2020).

Program
09:00 am - 10:00 am - Session A: Morning Keynote
10:15 am - 11:45 am - Session B: Keynote continued
11:45 am - 12:45 pm - Lunch
12:45 pm - 02:00 pm - Session C
02:15 pm - 03:15 pm - Session D

Session Descriptions

Session A: Morning Keynote - 9:00 am - 10:00 am
Keynote Title: Principles, Practices, and Pedagogy: Planning and Multimodality in the ELA Classroom
Presenter: Mary Kalantzis, University of Illinois at Urbana-Champaign

With the English Language Arts curriculum in Manitoba moving away from outcomes and emphasizing the use of multimodal texts and the planning of rich, meaningful learning experiences through four practices, teachers need to shift gears. What should teachers consider when designing their units and courses? How can teachers plan purposefully, increase the use of multimodal texts, and transform student learning? Based on her work with Dr. Bill Cope on Learning by Design and Multiliteracies, Dr. Kalantzis will discuss how teachers can plan effectively and incorporate multimodal texts in the classroom, providing guidelines and examples.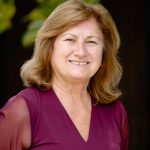 Presenter Bio: Dr. Mary Kalantzis, Professor, Department of Education Policy, Organization, and Leadership, University of Illinois at Urbana-Champaign.

Mary Kalantzis was from 2006 to 2016 Dean of the College of Education at the University of Illinois, Urbana-Champaign. Before this, she was Dean of the Faculty of Education, Language and Community Services at RMIT University, Melbourne, Australia, and President of the Australian Council of Deans of Education. With Bill Cope, she has co-authored or co-edited: New Learning: Elements of a Science of Education, Cambridge University Press, 2008 (2nd edition, 2012); Ubiquitous Learning, University of Illinois Press, 2009; Towards a Semantic Web: Connecting Knowledge in Academic Research, Elsevier, 2009; Literacies, Cambridge University Press 2012 (2nd edition, 2016); A Pedagogy of Multiliteracies, Palgrave, 2016; e-Learning Ecologies, Routledge, 2017; and the two volume grammar of multimodal meaning: Making Sense and Adding Sense, Cambridge University Press, 2020.

Grade Level: Early Years, Middle Years, Senior Years
__________________________________________________

Session B:
ZOOM - 10:15 am - 11:45 am
Morning Keynote continued
__________________________________________________

Session C
ZOOM - 12:45 pm - 1:00 pm
Introduction: Teachers' Creative Uses of the ELA Curriculum Framework
Presenter: Dr. Michelle Honeyford, University of Manitoba and Teacher Presenters

Dr. Honeyford will three sessions by teachers who are using the Manitoba Education ELA Framework in creative ways. After Dr. Honeyford's introduction, participants will choose from among the 3 Rooms by accessing the link from your MATE MTS PD Day email.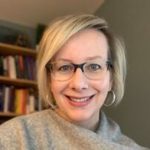 Presenter bio: Dr. Michelle Honeyford is an Associate Professor in Language & Literacy at the University of Manitoba in the Department of Curriculum, Teaching & Learning in the Faculty of Education. Her work is framed by a commitment to equity and a belief that literacy is a powerful tool for civic engagement and social justice. As an educator with experience as a middle and high school teacher, teacher educator, and researcher, she is dedicated to building strong teacher education programs and cultivating close collaborations between universities and schools.
__________________________________________________

Session C, Room 1
ZOOM - 1:00 pm - 2:00 pm
Pedagogical Exploration 1: Teaching ELA in an Interdisciplinary Project-Based Class

Since its founding in 2019, Niverville High School has promoted an interdisciplinary and project-based approach to education with an emphasis on 21st century skills. The school utilizes a multimodal approach to ELA, applying the four practices into the content learning of Social Studies, Science, and Geography. Through this process, we as teachers have been challenged with the task of helping students communicate their learning through multimodal systems, combining digital communication with art.

Presenters:
Chris Burns is a chemistry and computer science teacher doing his masters thesis on the impact of this pedagogy on student future readiness.
Tony Clark is a veteran teacher specializing in ELA, Social Studies, and Art education. He is doing his masters thesis on the embodied nature of learning in face-to-face classrooms.
Melissa Dean has been using an interdisciplinary approach in her middle years classroom for several years, having recently joined the NHS team in 2022.
Jennifer Hashemian has been teaching for 10 years in rural Manitoba, focusing on interdisciplinary teaching and inquiry in her math and science classrooms.
Julie-Anne Krcadinac is a third year teacher, first introduced to Project Based Learning while in the Faculty of Education; she has been teaching this way ever since.
Danielle Marion is an English Language Arts teacher, and has taught in Interdisciplinary, Project Based learning programs for the last 4 years.
Daniel Tessmann is a science and English Language arts teacher who was first introduced to Project Based learning through colleagues at Mennonite Collegiate Institute. He has been learning and growing in using a PBL model of learning since.
Katie Martin has been teaching grades 9-12 ELA for 10 years and loves how seamlessly the ELA practices lend themselves to interdisciplinary learning.

Grade Level: K-12
__________________________________________________

Pedagogical Exploration 2: Schoolseum: The Story of a Multimodal and Curatorial Community-Based Action Research

This session shares the work of a global studies teacher and his students from a Grade 12 Global Issues: Citizenship and Sustainability course. "Schoolseum" is a web-based space of curated and multimodal works of art, an interactive installation, videos, and voices created in response to student-inquiries of various global issues. Schoolseum was positioned as an action-taking platform where students could guide people on virtual tours or share the contents of the space with others for the purpose of action-taking by generating awareness of global issues, sharing knowledge, and presenting potential interventions and calls to action. Additionally, students and families visited Schoolsuem to share and celebrate learning remotely due to pandemic-related concerns and limitations on in-school events. The information in this session is applicable across the content-areas and grade levels.

Timothy S. Beyak (M.Ed.) is a history and global studies teacher at J. H. Bruns Collegiate in Winnipeg, Manitoba. In his thesis work, he explored the entanglement of teaching and learning within his global studies classroom with special interests in healthy community, citizenship, and human rights goals through education and service work.

Grade Level: K-12
__________________________________________________

Session C, Room 2
ZOOM - 1:00 pm - 2:00 pm
Pedagogical Exploration 1: The Writer's Posture: The Affective Domains and Writing Goals

We have a writing problem. In a recent study, 50% of children reported an active dislike or indifference towards writing, while only 10% of children reported positive memories and associations with writing. I will begin this session by briefly outlining an approach to writing instruction that recognizes the importance of attending to the affective needs of young writers. Next, I will share my experiences shifting my writing instruction to center on writing goals, including handouts, assessment examples, and other resources.

Presenter bio: Noah Cain recently transitioned to working as a school counsellor after teaching high school ELA and Creative Writing for 8 years. He is also a writer whose poetry and prose have appeared in literary publications across North America. He serves on the advisory board of the Manitoba Writing Project.
__________________________________________________

Pedagogical Exploration 2: An Invitation to Write

This session will review the approach to creative writing as an invitation. The teaching of writing is reframed as an exploration of students' writing that celebrates student voice and identity. Students select poetic pieces they choose to 'write like'. Using their selections as mentor texts, students engage in the process of composition and reflection. Through reflection on the writing process and learning process, students learn craft and purpose. This session will also discuss the celebration of diverse 'own voices' as an act of decolonization, and the consideration of this effect on assessment. The session is intended to be an example of the principles and elements of The Conceptual Framework of the ELA curriculum in the design of the rich learning experience of the creative classroom.

Presenter bio: Vindra A. Jain is an English Language Arts teacher at Glenlawn Collegiate Institute. She is the teacher advisor for IGNITE, the literary art anthology of student writing, and the Poetry in Voice poetry recitation team.

Grade Level: Middle Years, Senior Years
__________________________________________________

Session C, Room 3
ZOOM - 1:00 pm - 2:00 pm
Pedagogical Invitation: Resurgence: Engaging with Indigenous Narratives and Cultural Expressions In and Beyond the Classroom

Katya will share how the arts may create ethical spaces to mobilize complex topics with both young children and adults, offering insight how teachers can approach curriculum design, Indigenous texts in classrooms, and place-based inquiries.

Presenter bio Katya Adamov is a mother, artist, researcher, teacher, and PHD student working as an early years support teacher in several schools in Winnipeg. She is passionate about teacher professional learning in the area of Indigenous education and is branching her arts-based research into public spaces.

Grade Level: K-12
__________________________________________________

Session D:
ZOOM - 2:15 pm - 3:15 pm
Becoming Empowered with Indigenous Knowledge
Presenter: Michael Redhead Champagne, AIninew Helper, Speaker, and Author

Michael is an engaging speaker with enlightening insights about personal empowerment and discovering our best selves in a world that frequently tests our sensibilities. Michael will share his projects on-stage, on-screen, and on-the-page (including his recent children's book, We Need Everyone) as conduits for his larger mission: we are all called to find our inner strengths as people and teachers and of building a world rooted in love, equity, and justice. You'll leave this talk feeling inspired and resolved to make your own impact on the world.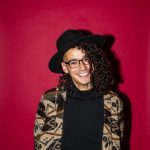 Presenter bio: An Ininew public speaker, writer, community advocate and on-screen personality, his storytelling connects communities across North America and around the world. Michael's commitment to action and solutions comes from his experiences growing up in Winnipeg's North End, his identity as a member of Shamattawa First Nation and his connection to the child welfare system. He aims to walk his talk, revolutionize harmful systems and ensure those with lived experience design, deliver and evaluate any initiative that affects them. Woven through his work, you'll find the teaching of mino bimadisiwin, an Ininew phrase that roughly translated means "the good life. His message is one of honouring relationships, appreciating gifts and taking action. Michael's work educates and inspires leaving people ready to move the necessary mountains to help themselves and their communities. Featured on multiple TEDx Talks, APTN's Michif Country & First Contact, Michael is also the co-host on upcoming series, Sapilisuittut / Warrior Up. His first children's book, We Need Everyone, premieres with High Water Press in September 2022. Michael's work on-stage, on-screen, on the page and in the community continue to build towards a revolution rooted in love, equity, and justice.

Membership and Conference Fees
MATE Conference and Membership Fee........................$30
MATE Student Conference and Membership Fee.........$20
LATE Registration Fee........................................................$40 (regular and student)
MATE 2022-2023 Membership Fee .................................$20

If you do not have Internet access, please contact Linda at 204-255-1676 or at email mate@mts.net to make alternate arrangements for payment.

Registration Timelines:
Registration opens on: August 31, 2022
Registration closes on: Tuesday, October 18, 2022, 11:59 pm

LATE Registration opens on: Thursday, October 20, Noon – Fee $40.00

Follow us on Twitter: @mateMTSmb


________________________________________________________________________________________________________________