HEM - Teacher: Take Care!
Event is FULL - Currently not accepting registrations



Hutterite Educators of Manitoba (HEM)

Conference Title: Teacher: Take Care!
Location: Robert A. Steen Community Centre

Date: October 21, 2022 9:00 am - 3:30 pm

Schedule of Events
09:00 am - 12:00 pm - AM Session with Jennifer Lawson
12:00 pm - 01:00 pm - Lunch
12:30 pm - 01:00 pm - HEM AGM
01:00 pm - 03:30 pm - PM Session with Dana Woods

Session Descriptions

AM Session: Well-Being and Workplace Wellness for Educators
This session will introduce educators to the research and proven strategies related to educator well-being and workplace wellness. This will include:
• Lived experience: challenges of wellness
• Strategies for personal well-being
• Leading for a culture of wellness
• Psychological health and safety in the workplace
The workshop will include storytelling, whole-group interactive tasks, small-group discussions, and individual reflections.

Dr. Jennifer E. Lawson
Author, Educator, and purveyor of social justice
Supporting and advocating for educators and the global community.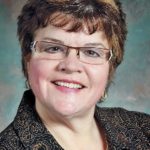 Jennifer Lawson, PhD, is the originator and program editor of the Hands-On series, resources used by teachers across Canada. Her most recent book is entitled Teacher, Take Care: A Guide to Well-Being and Workplace Wellness for Educators. In addition to her writing, Jennifer teaches in the Faculty of Education at the University of Manitoba, and is a local School Board Trustee. She is also one of the founders of Mission to Mexico, an organization that works with, and provides supports to, schools in some of the most impoverished communities in Puerto Vallarta. Jennifer is a former classroom teacher, resource/special education teacher, consultant, and principal.

PM Session: Spirit of the Boreal Botanicals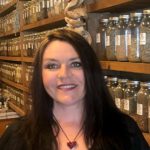 Dana Wood is currently Manitoba's only Registered Herbalist and is the Owner of Spirit of the Boreal Botanicals in Beausejour, MB. In her clinic, Dana has seen over 4500 clients for consultations and custom herbal preparations for a variety of common and complex health issues. When not in clinic, Dana teaches herbalism, participates in medicine walks and spends time foraging in remote areas. In addition to her herbal medicine diploma, Dana also has a diploma in Bio-Chemical Engineering Technology and over 20 years of experience as a research scientist and engineering technologist.

Part 1: Balancing Mental & Physical Health with Herbs
Part 2: Common Medicinal Herbs & Fungi Found in Manitoba

Membership and Conference Fees
HEM Conference Fee (without membership) .......$99
HEM 2022-2023 Membership Fee .........................$20
HEM Membership and Conference Fee ................$100

Lunch is provided to members only.

There will be no refunds issued after October 7, 2022.

If online payments are not possible, please send a cheque payable to:
Hutterite Educators of Manitoba, send to:
Kenny Wollmann
Box 40
MacGregor, MB R0H 0R0

If you need more information about the conference and/or registration, please contact Karen Maendel at karen.maendel@plpsd.net

________________________________________________________________________________________________________________