MATF-AMPF MTS PD Day Conference 2022
Event is FULL - Currently not accepting registrations



L'Association manitobaine des professeurs de français - Manitoba Association of Teachers of French MATF-AMPF

Titre/Title:

Lieu de rencontre/Location: Virtuel

Date: le 21 octobre 2022

Programme/Program
09 h 00 à 10 h 15 - Session A
10 h 15 à 10 h 30 - Pause-santé/Break
10 h 30 à 11 h 15 - Session B
11 h 15 à 12 h 15 - Dîner/Lunch
12 h 15 à 13 h 30 - Session C
13 h 30 à 13 h 45 - Pause-santé/Break
13 h 45 à 15 h 00 - Session D

An individualized link for each registered session time will be provided to all registrants the week of MTS PD Day! **

Membership and Conference Fees
MATF 2022-2023 Membership Fee...............................$35
MATF Membership and Conference Fee......................$35
MATF Full Day Non-Member Conference Fee.............$80
MATF Student Membership and Conference Fee.......$25 *Must have valid student ID

Registration/Conference Information contact person:
Kyle Melia
kyle.melia@lrsd.net

________________________________________________________________________________________________________________

Session A: Highly Engaging Activities to Create Oral Communication Learning Opportunities in the FCC Classroom
9:00 am -10:15 am

Learn a variety of highly engaging oral communication, reading and writing activities to get your students speaking in French and how to assess these activities quickly and easily.




Carling Comte is an FCC teacher in Niverville and the recipient of the Greg Sametz Award for Excellence in Teaching FCC.


Session B: Integrating Indigenous and Francophone Cultural Experiences in the FCC Classroom
10:30 am -11:15 am

Discover multiple resources to facilitate the integration of Francophone and Indigenous cultures in the grades 4 to 12 French: Communication and Culture classrooms.

Meghann Galbichka is the library technician at La Direction des ressources éducatives françaises (DREF).


Session C: Free Resources, Presentations and Programming for Manitoba FCC Teachers and Student
12:15 pm -1:30 pm

Canadian Parents for French (CPF) is a nationwide organization that supports French second language education. This presentation will provide educators with additional information about the CPF Manitoba Branch and their many programs offered throughout the school year which aim to support students in FCC learning.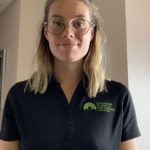 Alexandra Dénommée is the Project and Communication Officer for Canadian Parents for French Manitoba.


Session D: Beginning With The End in Mind: Backwards Planning In FCC
1:45 pm - 3:00 pm

Learn how to create learning targets for the FCC classroom and plan towards achieving them using backwards planning. Lesson and unit plan samples will be shared to incorporate into your personal professional practice.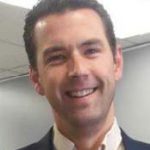 Emory Ashcroft is a rural FCC specialist at Gladstone Elementary School in the Pine Creek School Division.

If you have any questions about the conference and/or registration, please contact Kyle Melia at kyle.melia@lrsd.net

________________________________________________________________________________________________________________