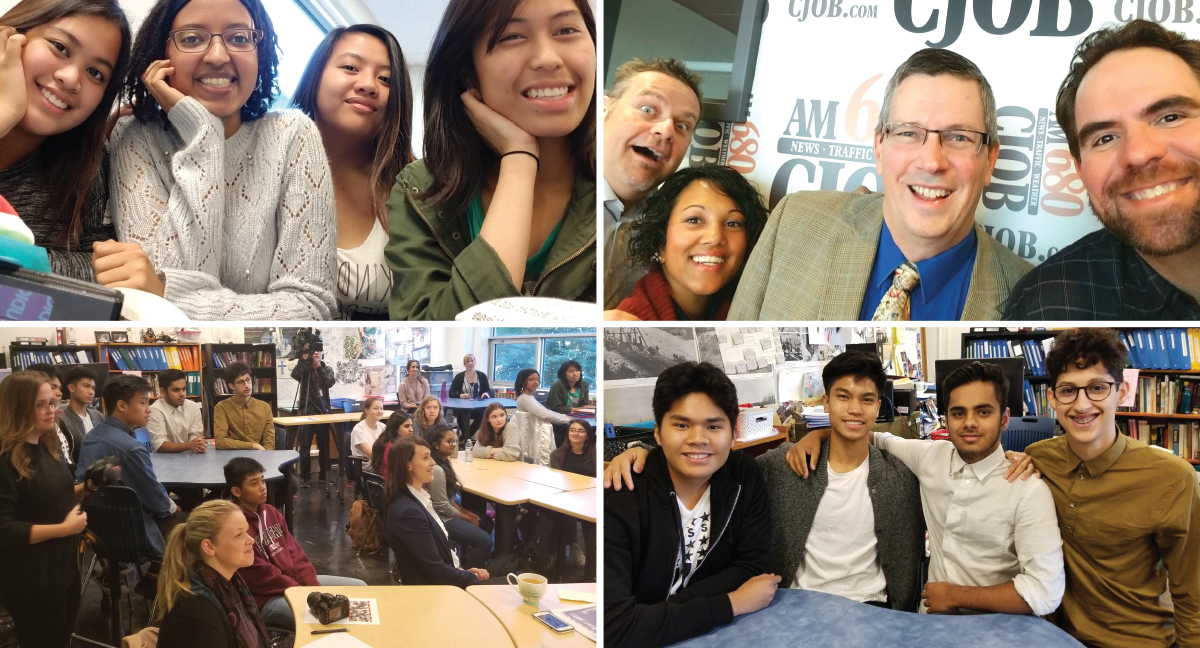 October 5, 2017
---
Room 105 at St. James Collegiate classroom is awash in good vibes as student after student recounts the impact teachers have had on their lives. Principal Lorelei Steffler opens the event, greeting media and guests MTS Vice-President James Bedford and St. James-Assiniboia president Kent McPherson.
Janet Frolek, the school's guidance counselor, launches into the discussion on "what makes an influential teacher." The answers start to flow easily and with gratitude.
"I've only been here for one year," says a boy from the Philippines. "It was tough for me to adjust to a different country and my chemistry teacher helped me. He was inclusive. And he didn't show any bias toward students even though I was new. Everyone was equal. It gave me sense of belonging to a new country."
"Her optimism and her humour just brighten up the room," says a Grade 12 girl by the window. "If – out of all the people I've met in my life – I could say I want to be someone when I'm older, it would be her."
Her comments are met with a chorus of "Awes" and sympathetic giggles.
Another says, "She knew that I didn't find physics interesting but she showed me the beauty of physics and I really appreciated that."
"Definitely my Grade 8 teacher Mr. Orr," says a boy empathically. "He retired and we were the last class he had. He respected us so much and taught us the same thing."
The St. James Collegiate event was a gem in a day of World Teachers' Day activities planned by the Society around the theme "My Teacher, My Story".
Society Vice-President James Bedford and MTS Executive member Cynthia Taylor kicked off the day at the CJOB studios with a lively discussion on teacher influence with hosts Greg Mackling and Brett MeGarry.
Later in the day, a panel of three teachers – Geret Coats from Westwood Collegiate: Tracey Matthews from H. G. Izatt School; and Michelle Wolfe, Winnipeg Teachers' Association Vice-President – picked up the baton again and carried the same theme ahead with CJOB host Hal Anderson.
Many Manitobans jumped into the online conversation on the Society's Twitter, Facebook and Instagram accounts using the hashtags #worldteachersday and #myteachermystory
Naturally, the Society was out in front with a special World Teachers Day web section, radio spots voiced by MTS President Norm Gould and an extensive print campaign on the "My Teacher, My Story" theme.