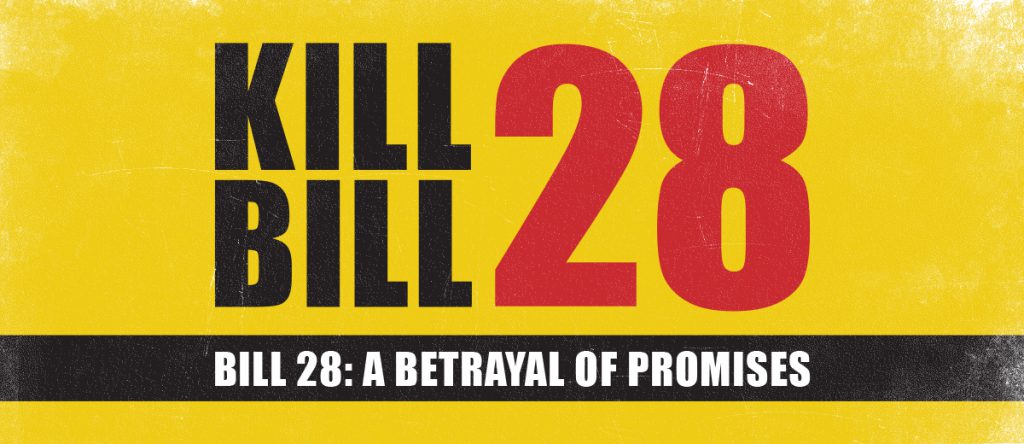 May 9, 2017
---
Bill 28, the provincial government's wage freeze on public sector workers, is an attack on services provided to Manitobans and the employees who provide them, the president of The Manitoba Teachers' Society told a legislative committee.
"Bill 28 is a betrayal of promises and commitments made by this government, and in particular, by a premier who claims to have respect for collective bargaining as a former teacher and 'union guy'," Norm Gould told the public hearing.
The legislation will freeze public sector wages for two years, with minimal increases in the two following years after current contracts expire. The bill followed a decision by the government to fund public school education at level less than the rate of inflation, in effect a funding cut.
"Combine the wage freeze with the cut to education funding and it is clear that over the coming years, our teachers and students will be forced to do more with less," Gould said. "Time and time again we have been told that 'all hands on deck' are required to deal with the fiscal challenge, but in reality only one sector in Manitoba is being forced to pay the price – the public sector."
Gould said that the Society recognizes there are fiscal challenges facing the province, but points out that the government ignored suggestions offered in earlier meetings between public sector workers and the government.
"It quickly became clear that the government had no intention of listening to, or working with, labour as they refused to provide pertinent information, answer our questions or respond to our recommendations.
"Our proposals and openness to work with the government were repeatedly dismissed. So now we are collectively urging you to defeat this bill so that we can try to find a solution that is based on collaboration and good faith and not on division and confrontation."