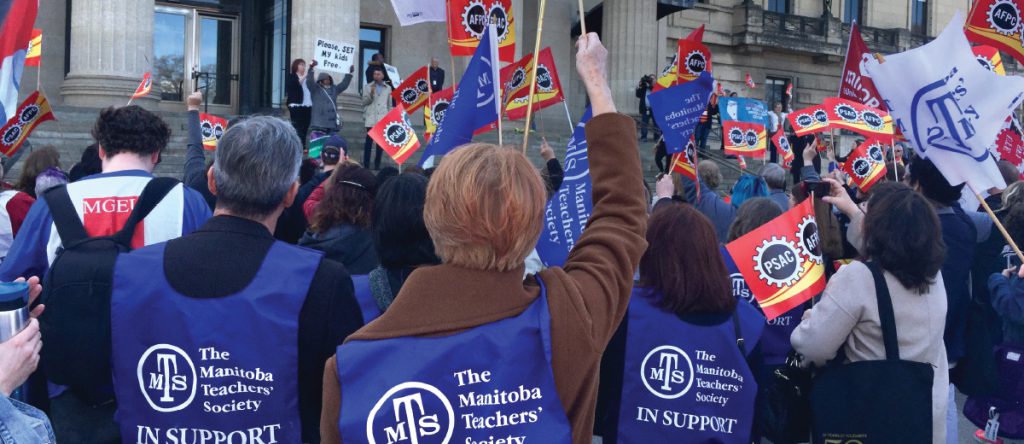 April 21, 2017
---
MTS members and staff joined with the Public Service Alliance of Canada and other unions to protest anti-labour initiatives of the provincial government.
The noon-hour rally at the Manitoba Legislature, Friday, April 21, was organized by PSAC which says governments in Manitoba and Saskatchewan are scapegoating workers for rising deficits.
In Manitoba, the Progressive Conservative government has said it will freeze public service wages for two years when existing contracts expire.
Norm Gould, president of The Manitoba Teachers' Society has called the legislation appalling.
"MTS is extremely disappointed to see the government introduce heavy-handed legislation that would bypass the bargaining table and impose four years of wage freezes and wage caps for public sector workers – including teachers – well below the cost of living.
"This will apply to the thousands of public sector workers, many who already have shown their willingness to be part of the solution, by agreeing – at the bargaining table – to two years of frozen wages.
"We know that bargaining is the proven way to find solutions that work for both employers and workers. We'd much rather try to work things out together, by talking and negotiating at the bargaining table."