Manitoba Association of Secondary Teachers of At-Risk Students 

Positive Prevention Strategies to Promote School Safety
Rossmere Country Club, 925 Watt Street
8:30-9:00 – Continental Breakfast
9:00-9:20 – Welcome & Opening Remarks
9:20-10:40 – Keynote Presentation – Dr. Stephen Sroka
School Violence: Positive Prevention Strategies (please note this title might change)
10:40-11:00 –  Break
11:00 -12:20 –  Keynote continued – Dr. Stephen Sroka
The Power of One and the Strength of Many – Trusted relationships may be the most important variable for effective education for teaching at-risk students. This session will explore the traditional challenges of building relationships that are based on the 4 C's: Communication, Collaboration, Cultural Competency and Caring. Today, COVID presents ongoing challenges.
12:20-1:20 –  Buffet Lunch on site
1:20-2:00 – Heather Woodward from the Crisis and Trauma Research Institute
Regulation Strategies for Children and Youth– This workshop explores the reasons behind difficult behaviours and provides strategies to help children and youth learn new ways to move forward as they navigate these developmental challenges and times of crisis. Participants will learn strengths-based, interactive approaches to help recognize and manage dysregulation and promote emotional regulation.
2:00 – 2:15 – Break
2:15-3:00 – Heather Woodward
Regulation Strategies for Children and Youth cont'
3:00-3:30 – Closing Remarks and Evaluations
– AGM for members & Victor P Thiessen Memorial Award details
Heather Woodward, MSW, RSW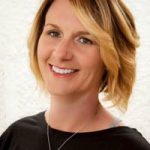 Heather holds a Master of Social work degree, is a Registered Social Worker and has been working in the field for close to 20 years. She has spent much of her time working directly with children, youth, and families. Specifically, Heather's passion is working with youth of all genders (ages 14-24) that have been impacted by violence, sometimes with gang involvements, all forms of trauma (mental, emotional, physical, and spiritual), addictions, mental health, and with individuals living with a FASD. She believes that even in the thick of trauma and/or crisis, people can use relationships and laughter to work through these critical moments. Heather values the lives and the stories of all the people whom she has the honour of meeting and walking with on their life path. She is an energetic and engaging facilitator who strives to find ways to build relationships and incorporate 'laughter' into the work she does for families and communities.
Dr. Stephen Sroka 
"Boy is retarded," reads the top of Dr. Stephen Sroka's third-grade report card. He was raised in the "projects" by a single mother on welfare. In ES, he was mocked for having a crossed eye and a speech impediment. He was injured in a HS fight. Doctors said, "Listen to your teachers." The more he listened, the smarter the teachers became. His HS counselor told him that he didn't have the IQ to go to college, but he didn't know that Steve had the I WILL. He learned to live with the gifts of ADHD and dyslexia. His struggles to become a teacher and administrator made him a better educator.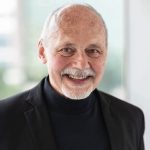 He went from the "projects" to being inducted into the National Teachers Hall of Fame. He was awarded The Walt Disney American Outstanding Teacher of Health and received the Outstanding School Health Educator Award and Fellow status from the American School Health Association. Recently, he was named the Person of the Year for The International Association for Truancy and Dropout Prevention and received the first-ever School Health Leader Award from the American Public Health Association. He has been a guest on Oprah and covered in USA TODAY, and recently in Education Week, New York Times, San Francisco Chronicle, Austin American-Stateman, Campus Safety Magazine and K-12 DIVE. But his favorite "award" was when his then 6 year old daughter told him he was smarter than Inspector Gadget.
Dr. Stephen Sroka has spoken worldwide with The Power of One message, how one person can make a difference. Steve died while presenting a school in-service. A principal, two SRO's and others saved his life and changed his message. He now talks about how you need The Power of Many, how it takes a team, to make a lasting difference. He now believes that one person can make a lasting difference with the power of many, and that is his WHY.
He has worked with school safety and crisis intervention and prevention in schools (and Native American and First Nations Reservations) for over 50 years including some of the high-profile shootings. He has keynoted many major educational conferences including NSBA, AASA, NASN, NASRO, DARE, SSWAA, STN EXPO, DEA, PTA, NASP, NEA, ASCD, US Dept of Ed, and others.
Today, he is an international speaker, author, consultant, adjunct assistant professor, School of Medicine, Case Western Reserve University, and president of his company, Health Education Consultants.
Tickets available on Eventbrite: https://www.eventbrite.ca/e/399118132077
Any questions about tickets/event details can be sent to: Denise Flint at dflint@wsd1.org or Tracey Smith at tsmithwinnipeg@gmail.com
Fees:
Conference Fee: $120
Membership Fee: $25
Membership and Conference Fee: $110
Early Bird: All registrations received before September 30th will be entered into a draw to win a $25 Early Bird prize given out at the conference.