With the growing challenges in the K-12 public education system and the many opportunities for positive change, the appointment of Wayne Ewasko, MLA for Lac du Bonnet, a former teacher, as Minister of Education and Early Childhood Learning is a welcomed move.
"It has been almost a decade since a public school teacher was at the helm of Manitoba's education department," said MTS President James Beford. "Teachers like to see teachers in this role because it usually means, at the very least, that there is an understanding of what works well and where there is room for improvement."
Ewasko started off his career in education as an educational assistant working with students with additional needs in the Sunrise School Division, following completion of his Bachelor of Education degree.
"It was my EA position that contributed to me being in this chair today because it opened up the door for me by working with kids with special needs," said Ewasko. "I worked 12 of my 17 years in student services, either as a guidance counselor or as a behavior support teacher."
Experience in the Classroom Biggest Strength to Role
He also taught Grades 7 and 8 as well as pre-calculus at the high school level, and points to his experience in classrooms and schools as one of the biggest strengths he brings to this role.
"I've been there," he said. "I've seen many different sides of the educational world and I think just knowing, to a certain degree, what people have gone through or are going through especially over the last two years is extremely valuable."
When Ewasko decided to run for MLA in 2011, the education minister post was something he had his sights set on.
"I left teaching when I was loving it," he said. "Running for MLA was about taking the opportunity to go out of the school, which was about 700 students, and then raise it up a notch."
As education minister, Ewasko supports a system of more than 200,000 students and 36,000 school staff. The education portfolio was also expanded to include early childhood learning, a move that the minister applauds.
"This move was absolutely spot on," he said. "The synergy between the two levels definitely hit the mark and I know that there is a lot of good work that we're all going to do together."
Ewasko has kept in touch with education colleagues over the years and continues to be amazed by their abilities.
"They can adapt and pivot and then come up with great ideas to motivate and challenge students to learn. This has been proven especially during the pandemic," he said. "These are the people who are seeing our kids for the majority of the day, and we know that the past couple years have been very stressful on all of them, but they continue to excel."
Diversity, Equity and Inclusion
Turning the conversation to diversity, equity and inclusion Ewasko agrees that it is important for students to see themselves reflected in their teachers.
"I had the pleasure of being selected as an Aboriginal Academic Achievement leader for the school that I taught at. I was also on the Aboriginal Education Committee for the school division," he said. "Well as you can see, I am Polish-Ukrainian-Czechoslovakian."
Ewasko said that it was his "thirst for knowledge about things that I did not know" that drove him to get immersed in Indigenous education.
"We need to keep moving forward, in this respect, because our Indigenous population is growing," he said.
In Manitoba, there is limited student and teacher disaggregated data available on equity-seeking groups, however, according to the 2021 MTS membership poll, fewer than one in eight members (12%) identify as being of Indigenous ancestry. This is an increase of four points from last year, but still below the total number of Indigenous individuals in Manitoba's general population (17%).
There is even less representation for People of Colour (POC), with less than one in 10 (9%) of MTS members identifying as being in a visible minority, about half the total number of individuals from this group in the general population (19%) and unchanged since 2020.
In the case of sexual or gender minority, MTS members are higher than in the general population (4%). One in 14 (7%) MTS members identify as being in a sexual or gender minority, up two points since 2020.
"I know that part of the workforce strategy on recruitment and retention of school staff, typically in rural and northern regions, is prioritizing reaching French and Indigenous language educators," he said. "We're looking for some opportunities on how we also remove some of those barriers for internationally educated teachers."
He said that the education department is working with the Université de Saint-Boniface on permanently expanding its Bachelor of Education degree program to help address the French language teacher shortage in Manitoba.
"As a rural teacher, I know that this has been a challenge for many years. I think this is going to help alleviate some of the pressures," he said. "This is definitely not going to be a quick fix, but I think it's one of the things where we're planting the tree that will bear good fruit for years and years to come."
Being immersed in the public education system for 17 years, and having kids go through the system, Ewasko acknowledges that supports can vary depending on where students live.
"As a teacher, I heard rumblings and grumblings about funding inequities before I even decided to get into politics," he said. "The funding model is now being reviewed for the first time in almost 20 years. We have begun consultations with key education stakeholders and school divisions, and I am ecstatic that MTS is part of this group because you have a huge voice."
He said that the new model will be introduced for the 2023/24 school year and will "improve equity and accountability as well as provide some flexibility to school leaders to really take a good look at what they need locally."
Ewasko is looking forward to working with education partners and getting out to speak with students, teachers and school staff.
"My door is always open," he said. "I want to get out there and hear about the challenges and the good things that are happening within our school system."
He said that an excellent school is one where the teacher and the staff are supported and the students are engaged, excited and challenged to reach their full potential and do their best.
"It is also important that schools are very accessible and have a safe and healthy environment," he said.
When asked to share any final thoughts or comments with Manitoba teachers, Ewasko had two words, "thank you."
Watch the Minister of Education Wayne Ewasko's video greeting here
– Originally published in the Spring 2022 issue of the MB Teacher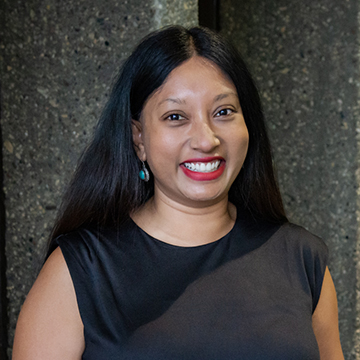 Samantha Turenne is a writer for the MB Teacher magazine and the Public Affairs Facilitator for The Manitoba Teachers' Society.