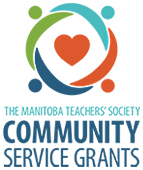 MTS Community Service Grants (CSG) help public school teachers and their students start local, teacher-supervised, social justice projects in communities right across Manitoba.
You and your students want to make change – and we can help. Complete this application and if you have any questions, let us know.
All funds for MTS CSGs will flow directly to supervising teachers. A report including all purchases and expenditures will be due no later than 30 days after project completion.
---
---
To be eligible each grant must:
Be led and created by K-12 youth from any public school in Manitoba – under the guidance of their teacher(s).
Be self-initiated.
Start and finish in 90 days or fewer.
Have a positive impact on the community.
Have a service component or activity.
Be documented with reasonable frequency on social media.
Be summarized in a final report within 30 days of project completion – with receipts from all purchases.
Be carried out safely by following all Manitoba public health guidelines and guidelines specific to your school division.
The project cannot:
Solely be a fundraiser or generate profit for the students hosting the project or an organization.
Charge a fee/ticket or request mandatory donations to access the project.
Pay an honorarium to youth or their family members or the core volunteer team.
Be affiliated with a political party (all projects must be non-partisan).
Use funds to cover purchase prior to project approval.
Applicants must:
Identify an issue, propose a solution and implement with their communities.
Agree to provide regular social media updates on the project's progress.
Donate any equipment bought for use during the project to a community organization after the project is finished.
Submit a mandatory report, including expense receipts to the Manitoba Teachers' Society with 30 days of completing your project.
Looking for more youth funding grant opportunities? Go to risingyouth.ca