Loizza Aquino's web page lists 17 prestigious recognitions since she first won the MTS Young Humanitarian Award back in 2014.
Since then, she's received the RBC's Top 25 Canadian Immigrant Award, earned the YMCA Peace Medal, received a $70,000 TD scholarship, and was recognized by the City of Winnipeg and the Province of Manitoba. She has spoken to audiences in Toronto, Boston, London, Manila, and was invited to the launch of a new mental health initiative at U.N. headquarters in New York City.
It's been a hectic ride for the 21-year-old founder of Peace of Mind Canada and current Rising Youth Grants Administrator at Taking It Global in Toronto.
Aquino has been a passionate advocate for youth mental health since her middle school experience at H.G. Izatt Middle School and later at Vincent Massey Collegiate. But it was the deaths by suicide of a high school friend and three other students that left her grief-stricken and doubly determined to help her peers.
Part of the agenda for the first three youth conferences she held in Winnipeg was an open mic session, where any audience member could stand up and share. It was raw and powerful – and proved to be one of the highest rated sharing sessions of the events.
"Being vulnerable and sharing your story in front of hundreds or thousands of people can be scary," she says of her own experience. "I've had people coming up to me at international events saying, 'I've never told anybody this before, but…" and that was the beginning of every single conversation I had."
Social media was integral to the formation of Youth Against Mental Illness Stigma (YAMIS), one of her early endeavours. "I have mixed feelings about social media because it invites a lot of unhealthy comparisons which can damage your mental health. But as an organizing tool it played a huge role in getting everything off the ground. At that time it was Twitter, but Instagram has taken its place."
Aquino says she appreciates the teachers and administrators that invested time in her. She also stresses the need for diversity among mentors. "It's so important having immigrants, women, youth and people of colour as mentors. Because you look at this person and you say, 'they look exactly like me, they're the same age as me and they've done so much.' And knowing I can do what this person did and that they're willing to help me is so powerful."
Aquino has advice for K-12 students who want to start a movement, conference or a local initiative. "You can't do everything alone. Find like-minded people who are just as passionate as you are. With friends who support you and understand the vision, you can do anything, right?"
Aquino had that amazing team and support when she received her second MTS Young Humanitarian Award while at Vincent Massey Collegiate in 2017. That year, her co-organizers were Charles Apolinario, West Kildonan Collegiate; Jayda Hope, River East Collegiate; and Arjay Certeza, Collège Garden City Collegiate.
What's next for the globally recognized speaker who shifted her studies from Toronto to Winnipeg when COVID-19 hit last year?
"I've dedicated a lot of my childhood to other people," says Aquino. "It wasn't necessarily focused around myself. So, I think I'll pause and take some time to figure out what's best for me."
The ultimate goal? "Easy, an immigration lawyer or social worker."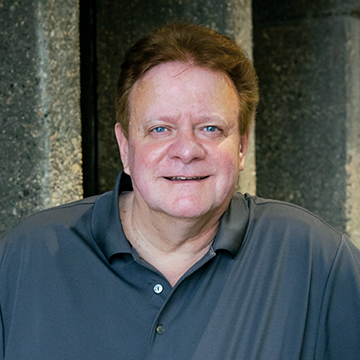 Raman Job is a writer for the Manitoba Teacher magazine and the Public Relations Facilitator for The Manitoba Teachers' Society.