Manitoba Association of Teachers of English (MATE)
Reading, Writing and Re-Engaging
Conference Information
October 22, 2021; 9:00 a.m. – 3:15 p.m
This year's conference will be delivered online via ZOOM. After you complete registration, you will receive an email two days before the event with a ZOOM Meeting URL, a Meeting ID, and a Passcode for each session at the conference. You will have access to all sessions.
Conference Theme: Reading, Writing, Re-Engaging
After two difficult school years, ELA teachers are looking for ways to re-engage students in learning in meaningful ways. The conference will offer ideas for getting students writing and thinking critically about different types of texts, genres, media, and issues.
Register Online at: https://memberlink.mbteach.org/Event.axd?e=1408
9:00 a.m. – 10:00 a.m.                        Session A: Morning Keynote: Penny Kittle, Plymouth State University
"The Literacy Lessons I Learned from Hamilton"
10:15 a.m. – 12:00 p.m.                     Session B: Penny Kittle,
"Teaching Practices to Engage & Inspire Adolescents"
Noon – 1:00 p.m.                                 Lunch
 1:15 p.m. – 2:15 p.m.                          Session C: Jay Nickerson, Brett Dow
"Building a Community of Readers and Writers"
2:15 p.m. – 3:15 p.m.                          Session D: Jessica Dumas, Indigenous Life Coach
"Upgrading a Leadership Mindset"
Session A: ZOOM Morning Keynote: 9: 00 a.m. – 10:00 a.m.
Keynote Title: Literacy Lessons in Passion, Creativity, Genre and Writing Process
Speaker: Penny Kittle, Plymouth State University
Keynote Description: Literacy Lessons in Passion, Creativity, Genre and Writing Process
The Pulitzer Prize winning play by Lin-Manuel Miranda has lessons to teach us all about passion, creativity, genre, and the process of writing. Each year we have the opportunity to help students construct identities of power and opportunity, to challenge themselves as readers and writers, and to act with agency in our classrooms. We will unpackthe classroom conditions and practices that are grounded in key principles for motivation: relevance, engagement, and community.
Keynote Morning Bio: Penny Kittle, University of New Hampshire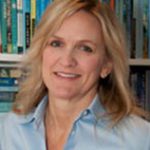 "I believe each of my students must craft an individual reading life of challenge, whim, curiosity, and hunger. I believe in the collecting, noticing, living work of designing lesson to empower writers. I believe teachers provide vision for students; we live a belief in their success every day we teach."  – Penny Kittle
Penny Kittle teaches freshman writers at Plymouth State University in New Hampshire. She was a teacher and literacy coach in public schools for 34 years. She is the author of Book Love, and Write Beside Them, which won the James Britton award from NCTE, as well as two memoirs of teaching. She is the co-author of 180 Days: Two Teachers and the Quest to Engage and Empower Adolescents with Kelly Gallagher and also co-authored two books with her mentor, Don Graves. She is the founder and president of the Book Love Foundation, which annually gives classroom libraries to teachers throughout North America. She was given the Kent Williamson Exemplary Leadership Award from NCTE's Conference on English Leadership and the International Literacy Association's Thought Leader award. She works beside teachers and leaders across the world to empower young readers and writers. You may learn more about her important work at www.pennykittle.net
Session B: ZOOM: 10:30 a.m. – 11:30 a.m.
Morning Keynote Follow-Up Workshop
Speaker: Penny Kittle
Session Description:  Teaching Practices to Engage & Inspire Adolescents
We read essays every day. The subjects are sports, music, politics, love, place, art, life. These essays draw us in; they are varied, descriptive, vibrant. They are real. And yet, these are not the kind of essays students typically write in school. Writing essays should empower students to make decisions, to show their thinking, to interrogate their sources, to have their say, and to take action. This webinar will empower you to design a unit in essay writing centered on freedom, possibility and the art of essay writing in order to develop student agency, voice, and increased facility with inquiry and communication.
Grade Level: Early Years, Middle Years, Senior Years
Session C: ZOOM: 1:00 a.m. – 2:00 p.m.
Session Title: Building a Community of Readers and Writers
Presenter's Name: Jay Nickerson, Brett Dow
Session Description Community is important in all classrooms, but in our English classrooms, it is vital. In this session, we'll discuss how community empowers students as they explore texts and ideas and express their thoughts and ideas. We'll share how building our classroom community impacts the reading and writing lives of our students.
Presenters' Bios: Jay Nickerson teaches English and Humanities at Gimli High School, focusing on the power and beauty of literature. Brett Dow teaches at Nellie McClung Collegiate in Manitou, MB with a special interest in ELA and Indigenous Studies.
Maximum Participants for the Session: unlimited
Grade Level: Early Years, Middle Years, Senior Years, General
Session D: ZOOM : 2:15 p.m. – 3:15 p.m.
Keynote Title: Upgrading a Leadership Mindset
Speaker: Jessica Dumas, Leadership Impact Coaching
Session Description:
Everything in the world changes over time. More recently we are seeing change at a faster pace. There is also change in what leadership looks like and how leadership occurs, and how what leadership means continues to evolve. This talk will help you realize what leadership opportunities exist right in front of you, help you verbalize the one thing that is holding you back, and inspire you to stand in the conviction of what leadership really means to you. Bring your pen and notebook. You're going to want to write this down.
Afternoon Bio: Jessica Dumas
Jessica is the President of Jessica Dumas Coaching and Training, She is a professional certified coach who specializes in speaker coaching and business coaching, helping individuals speak with clarity and confidence. She is an energetic and motivated professional who quickly gains the trust of her audience with her warm, engaging personality and professional style.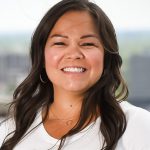 Recognized for her professional expertise through nomination, Jessica is a recipient of the Manitoba 150 Women Trailblazer award from the Nellie McClung Foundation for 2021.
She was a finalist for the 2017 Future Leaders of Manitoba and a finalist in the CBC's Top 40 Manitoban's under 40 for 2015. Jessica's volunteer contributions have gained her wide respect within Manitoba. She has served as Chairperson of the Aboriginal Chamber of Commerce and the first Indigenous Female Chairperson of the Winnipeg Chamber of Commerce (2019-2020) and continues to sit on numerous committees and boards at the executive level. She is a powerful role model and advocate for social justice, leading others to overcome challenges by developing personal strengths, vision and self-confidence. You can connect with Jessica directly on Instagram @jessicadumas01
LinkedIn: https://www.linkedin.com/in/jessicadumas1/
Fees and Registration (fee includes both half day and full day)
Register Online at: https://memberlink.mbteach.org/Event.axd?e=1408
Conference Fees:
Full Day SAGE Conference and Membership – $30.00
MATE Student Membership Fee and Full Day SAGE Conference – $10.00
LATE Registration Fee – $40.00 (regular and student)
MATE Membership: MATE Membership – included with Conference Fee
MATE Student Membership – included with Conference Fee
MATE Membership ONLY – $20.00
If you do not have Internet access, please contact Linda at 204-255-1676 or at email mate@mts.net to make alternate arrangements for payment.
Registration Timelines:
Registration opens on: August 21, 2021
Registration closes on: Wednesday, October 20, 2021, 11:59 p.m.
LATE Registration opens on: Thursday, October 21, Noon – Fee $40.00