Manitoba Association of Computing Educators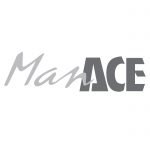 9:00am-3:00pm – Full Day Workshops
SMART Sessions @ The Hub
Jody Bean, SMART Professional Development Specialist
MERLIN and SMART Technologies have partnered to deliver SMART Learning Suite (Lumio
Online + Notebook Desktop) for all teachers in participating Divisions in Manitoba!
SMART Professional Development Specialist, Jody Bean will deliver in-person training at
The Hub at 100 Innovation Drive on October 21, 2022. Join this session to develop
leadership skills, exchange ideas, techniques, teaching and training materials, and
strategies to encourage and develop the use of a simple and effective tool. Remember,
even if you do not have a SMART board – this applies to you!
Morning Session: From Notebook to Lumio – What is SMART Learning Suite?
Lumio is a lesson delivery platform that integrates with Google Drive and Microsoft
Teams. It lets teachers use any existing lesson, add games, polls, assessments, and more.
Lumio turns static lessons into active lessons that are joined on students' devices.
Teachers hand out individual, group, or whole class workspaces. Students play custom or
premade games, use manipulatives, and interactive simulations, watch embedded YouTube
videos, experiment with graphing calculators, equation editors, and more.
It is simple. Flexible. Everything students and teachers need in one place.
Afternoon Session: How to train your staff – demonstrate the change you want to see.
Identify the tools built into Lumio that solve the everyday issues student and staff
engagement with technology, and long-term issues like ease of use and fresh materials.
Then, dive deep into the features that proactively solve other classroom challenges!
Explore Lumio and see how seamless it is to integrate existing resources and enhance
them.
Get access to free, premade training materials and recordings to add to your VLE. Most
importantly, come speak to your colleagues! Share solutions and plan future successes
together.
Prerequisites: None
Enrolment Limit: 50
Location: The Hub, 100 Innovation Drive, Winnipeg
Contact: Diane Karalash @ dkaralash@merlin.mb.ca
---
Let Me Play! Hands-on Tech Tools for K-12
Kirsten Thompson
Looking for technology options beyond laptops and tablets? This morning session will
allow participants to familiarize themselves with a variety of tech kits that have been
designed to allow students to explore a variety of digital literacy streams. Included
technology kits can support student programming in the areas of:
– computational thinking
– problem solving
– design
– engineering
– digital content creation across all grades and all subject areas.
Participants in this morning session will have opportunities to explore ideas related to K-
12, AR/VR, coding, design, engineering, & computational thinking.
Prerequisites: None
Enrolment Limit: 20
Location: Mountain View School Division (specific location to be determined…)
Requirements: None
Contact: Kirsten Thompson @ kirsten.thompson@mvsd.ca
---
Game Based Learning
Judith Cooper
An overview of the features within Minecraft Education and Kahoot! that will help to create
a fun learning opportunity for students. Will cover how to set up worlds and access premade
lessons/subjects in MEE and the set up of Kahoots. Will have an opportunity to
play/try both these platforms. Will also give a list of a few other game formats that I have
used in classes.
Prerequisites: Early Years K-5 and participants should demonstrate an interest in
learning how to use games to achieve/suit curriculum goals
Enrolment Limit: 15
Location: Ecole Macneill, Dauphin
Requirements: Laptop with Minecraft Education installed (it is a free download and your
IT Dept will be able to help you with this should you need help)
Contact: Judith Cooper @ judith.cooper@mvsd.ca
---
MicroBit Robot Games
Cody Creed
MicroBit is a marvel but its power is best expressed through robotics. I will share the
recipe for a great robotic starter. These robots are hack built but effective for classroom
use. We will get to exploring them promptly. In the morning, we will explore direct driving
using remotes. We will go over the basics of coding differential drive robots and then take
our creations through an obstacle race.
In the afternoon, we will get more hands-on and project driven as we explore sensors that
take a remote robot the next level by becoming autonomous. We will look at distance
sensors, touch sensors, servo motors as well as the onboard sensors of the MicroBit. We
will turn our robots into environmentally aware "smart bots" and then test our creations in
a variety of tasks.
This session is about building a robotics program that leads to competitive robotics at
your school. The kits we explore are easy to use, affordable and modular. They might even
provide the first steps towards a life in engineering.
Prerequisites: None
Enrolment Limit: 20
Location: Location TBA (Winnipeg)
Requirements: None
Contact: Cody Creed @ mrcodycreed@gmail.com
---
The Cybersecurity Sessions
Scott Hardman
Morning Session: Introduction to Cybersecurity Competitions
To increase the number of grade 7-12 students who are learning about cybersecurity and
hardening host devices.
Afternoon Session: Cybersecurity for All – Real-Life Examples for Students of Why
Cybersecurity is Important
To help teachers engage in discussion with Grades 7-12 students about the importance of
cybersecurity and keeping their data safe on the Internet.
Prerequisites: None
Enrolment Limit: 30
Location: MITT PTEC – Room 210, 130 Henlow Bay, Winnipeg
Requirements: A Windows laptop with 7-Zip installed
Contact: Jennifer Logan @ jennifer.logan@mitt.ca
Typical Conference Fees
ManACE Member………………….$58
Student Member…………..………$35
Non-member………………………..$60
All registrations are to be done online at https://bit.ly/3xCWceN
We encourage you to visit the ManACE website (https://www.manace.ca) for the complete
list of all sessions being offered as we occasionally include some late additions to meet
demand. Please note that all ManACE MTS PD Day sessions are full day workshops unless
otherwise specified and will run from approximately 9:00am to 3:00pm.