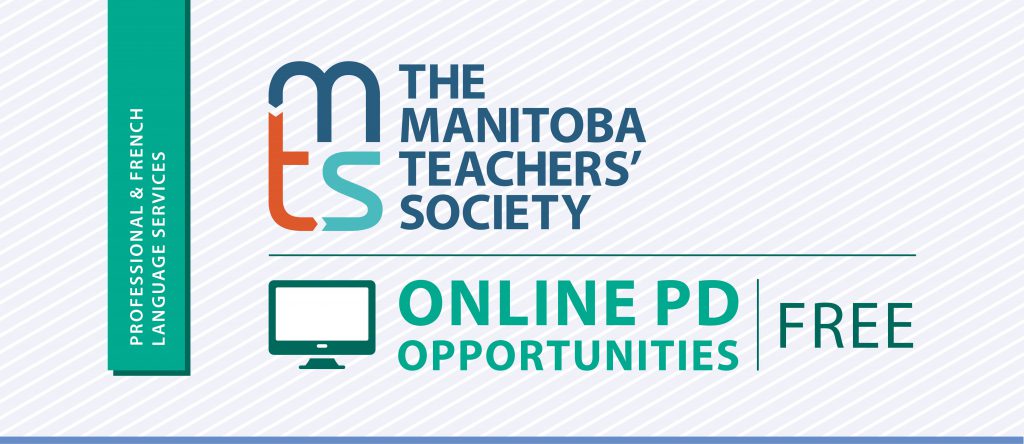 The Manitoba Teachers' Society is now offering online professional learning opportunities to Members for free. This new service is intended to complement the regular program of PD events and activities offered by the Professional and French Language Services Department each year. The purpose is to also provide greater access to professional learning to support the learning and development of Members.

Request these workshops that have been adapted to create a highly interactive online environment through Zoom. For more information about Online Workshops click here.


Connect and interact with renowned keynote speakers and other MTS Members from across the province in these online Zoom webinars. For more information on the latest Interactive Webinar click here.

Are you looking for another way to connect and network with educators in Manitoba? These Zoom sessions allow participants to participate in structured online discussions around featured books. For more information about Online Book Clubs click here.