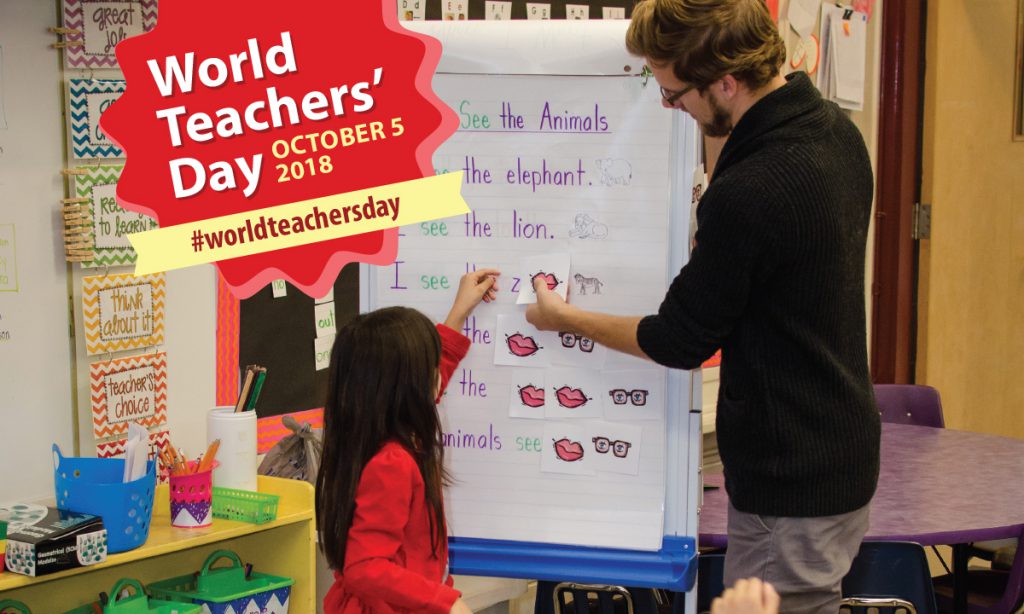 Friday, October 5, 2018
What is World Teachers' Day?
Next to parents, teachers are one of the most important influences in children's lives. Ever since UNESCO created it in 1994, countries around the world have been observing World Teachers' Day every October 5th.
It's a day to celebrate the remarkable work of teachers and focus on the issues facing them from an international and local perspective.
Everyone can remember a teacher who made a real difference in their life. And when people talk about their most influential teachers they do it with so much admiration that sometimes you can even hear a catch in their voice.
What makes a memorable teacher?
When we asked people what was it specifically what they liked about their most influential teacher, their answers were variations of these.
Had a unique teaching style
Was concerned, caring, supportive
Had a great personality
Treated students fairly and equitably
Was approachable and patient
Teachers' organizations across Canada have been getting the word out to schools about just how important World Teachers' Day is through posters, websites and social media platforms.
What's happening this October 5th?
The Manitoba Teachers' Society will be hosting a discussion on the subject of "Teachers' influence on students" with 20 passionate, social justice-minded students at John Taylor Collegiate.
You can also tune into CJOB for interviews with wonderful Manitoba teachers this Friday morning, and watch online as the Winnipeg Free Press features colourful ads on World Teachers' Day. The front page of the Winnipeg Free Press will feature a prominent shout-out banner as a tribute to Manitoba teachers.
Feel free to post what's happening at your school and use the hashtag #worldteachersday.