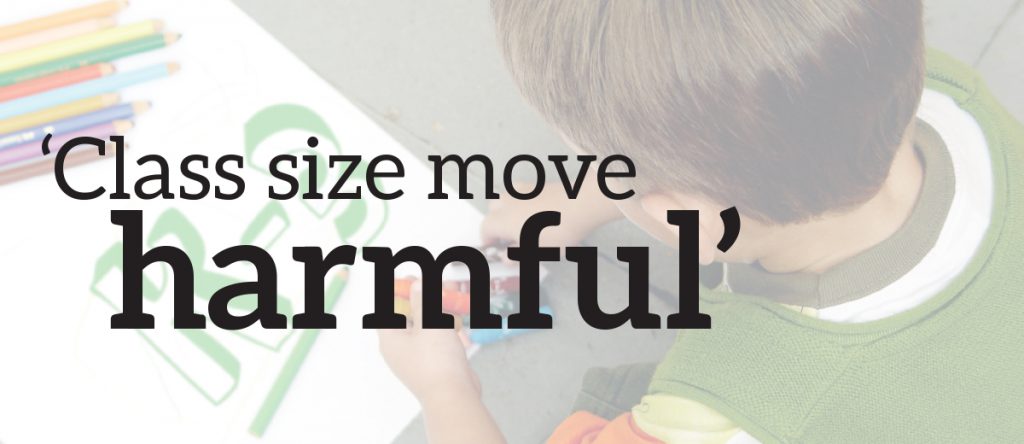 March 14, 2017
---
PC Government Ignores Evidence, Abandons Class-size Cap
Latest move harmful for K-3 students
Today's announcement that the Manitoba government will abandon the Kindergarten to Grade 3 class size cap is "harmful and irresponsible," says Norm Gould, President of The Manitoba Teachers' Society.
"It ignores overwhelming evidence and common sense, and plays with the futures of every child at those grade levels," says Gould. "Any parent with a child in Kindergarten to Grade 3 should be outraged and talking to their MLA."
"Giving students more teacher attention in their early years has been proven to be successful. Dismantling a program that is still in its infancy and not fully implemented is short-sighted and damaging, period."
Gould says time for students and teachers to connect is at the heart of student success stories. "All the gains since the beginning of this program will be cast aside. As for the claim that there is no evidence to show smaller class sizes work, that is absolutely not true. There is plenty of research to back up the benefits of a class size cap. Teachers know that smaller class sizes pay dividends throughout students' lives – and parents support more attention for their children."
Gould says this latest move follows a recently announced government funding cut for the 2017-18 school year.
"First a meagre funding announcement, then prematurely throwing away the 20-student limit in early years classrooms?" What's next?"