Council of School Leaders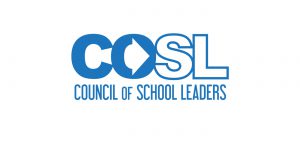 Comprehensive School Health Part I – Our Health
Tec Voc High School – 1555 Wall Street
Opening Keynote Speaker – Sofia Costantini
Closing Keynote Speaker – Keith Macpherson
8:45 am – 9:00 am Opening Greetings
9:00 am – 10:00 am Opening Keynote Speaker
10:00 am – 10:30 am Health Break
10:30 am – 11:45 am Breakout Sessions
11:45 am – 1:00 pm Lunch (No entertainment or scheduled activity – this uninterrupted break will provide
participants the opportunity to network/mingle with one another)
1:00 pm – 2:00 pm Breakout Sessions
2:00 pm – 2:30 pm Health Break
2:30 pm – 3:00 pm Closing Keynote Speaker
Limited Parking on site at south end of the staff parking lot (south of the main entrance to the school). There will be street parking available. Come early to ensure a good spot. Go to www.cosl.mb.ca to see a map indicating parking.
AM and PM Breakout Sessions (morning sessions repeated in the afternoon)
A) Sofia Costantini – Empowerment Through Movement; Strength and Stretch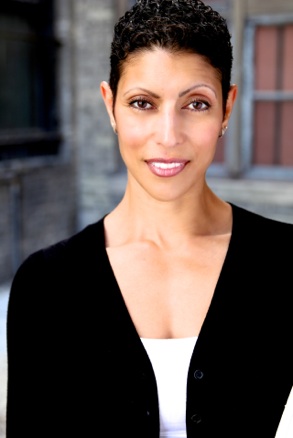 Combining mindfulness techniques and her reputation as a high-energy motivator, Sofia will take you on a musical journey as a reminder that YOU are important, self-care is essential and changing your perspective can change your life.
Discover:
– How to change your perspective, one thought at a time
– Five strategies on how to begin to put you first and create balance in your life
– How to identify key triggers that prevent, what Sofia calls, "The spiralling vortex of negativity"
Geared towards – All learners, all levels:
– Mindfulness affirmation talk and breathing
– Inclusive warm-up and light stretch with modifications
– Inclusive extensive strength training and deep stretching with modifications
– Meditation
– Reflection
Objectives/goals:
– To inspire active learners to be open to try
– To motivate active learners to work to their full potential consistently
– To create an environment where active learners feel safe to express themselves fully in a positive way
– To empower active learners to embrace their body awareness and intuition while moving
Bio: Sofia Costantini
Sofia has been capturing audiences with her "passion = inspiration" approach for decades. Realizing the importance of successfully meshing ones' professional and personal worlds, Sofia has found a way to manage her time and to successfully achieve balance amongst all the common daily demands. You will experience her passion and love for inspiring individuals to reach beyond their perceived potential with her vibrant, extremely unique presentational style.
Sofia's career began as a professional dancer, choreographer, and actor over 30 years ago. She expanded her repertoire to include teaching, splitting her time between the public school system, private studios and professional companies.
As an educator, "Ms Sofia" pioneered the first all-boys dance class at Sisler High School in the Winnipeg School Division where she received the Manitoba Attorney General Crime Prevention Award for her work with at-risk youth. Her program was also featured in a documentary on CBC National News and in the Winnipeg Women's magazine. As an entrepreneur, Sofia has excelled in her roles as consultant, leader, director and producer.
Sofia is committed to raising awareness on the importance of "Nurturing and fuelling yourself first while changing your perspective, one thought at a time".
---
B) Keith Macpherson – Making Sense of Mindfulness – An Introduction to Mindfulness Practice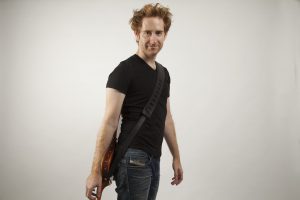 In this dynamic presentation and workshop, Mindfulness Coach, Keith Macpherson demystifies the meaning and practice of mindfulness and offers concrete and practical tools and strategies to apply mindfulness to one's everyday life. One can expect to gain a deeper awareness into how to de-stress, reclaim a proper work-life balance and live the life they are imagining through Keith's five step framework towards a more mindful and fulfilling life. Keith integrates music, movement and group interaction into his presentations to ensure a dynamic learning environment that will support the projected outcomes and assist the participants in experiencing personal growth. Discover what has been stopping you from living a mindful life and expect to come away with a new outlook on how you can truly convert stress and burnout into successful inner peace and balance.
Expected Outcomes:
A deeper understanding of Mindfulness practice and how to apply it to everyday life.
– Tools, exercises and strategies to de-stress and relax.
– An understanding of what is blocking you from the life you are imagining for yourself.
– An introduction to meditation techniques and breathing exercises.
– Learn new strategies for finding a work-life balance.
– Integrating and understanding the mind-body-soul connection.
– Learn tools and techniques to de-stress and re-focus.
WORKSHOP:
The ABC's Of Mindfulness- Integrating Mindfulness Practice Into Your Life
In this workshop, Mindfulness coach, Keith Macpherson explores the ABC's of Mindfulness and offers participants an accessible approach on how to integrate mindfulness practice into their everyday lives. Keith will provide many opportunities during the workshop to learn new mindfulness techniques and experience the various tools and perspectives available to assist with this practice. Through the use of The ABC Mindfulness Platform, Keith will offer you deeper insight into how to alleviate stress, anxiety and bring your mental health into a state of balance and inner peace.
Expected Outcomes:
Participants will gain a deeper understanding into the 3 major components of mindfulness.
Deeper awareness and personal insight into mindfulness will be gained through various exercises including various forms of breath-work, visualization, and listening activities.
A new awareness of how to effectively connect and come into balance with your world.
Individuals will learn how to practically apply the principles of mindfulness into their lives through various workshop activities.
A deeper understanding of how mindfulness can bring more balance into all areas of your life.
Bio: Keith Macpherson
Wellness expert and leader Keith Macpherson has a big vision. He believes that yoga and meditation can and will be made accessible to everybody on the planet. No matter what body size, age, demographic or gender according to Keith Macpherson yoga and meditation is the entryway to finding balance, health, inner-peace and wisdom. With his down to Earth personality and charismatic charm, Keith has a special ability to motivate the masses and win over even those who might otherwise neglect their health and wellness. As a trained life coach through CTI (Coaching Training Institute, San Rafeal, CA) along with a B ED Degree and extensive yoga teacher training through Moksha Yoga International, Keith Macpherson is poised to be a global leader in community leadership involving health and wellness. His live yoga classes are consistently packed with students along with thousands of online downloads of his instructional videos and Live DVD Series. Not only is Keith a yoga instructor and wellness coach but he also offers his authentic gift of live music performance everywhere he goes. Keith Macpherson believes that music and yoga are the universal languages that bring people together in harmony as one planet. With a strong dream of accessible health and wellness for our global community, Keith Macpherson is truly on his way to fulfilling his vision of a healthier planet aligned mentally, physically and spiritually. Keith has spent over 15 years touring globally as a speaker and performer in Africa, Dubai, the UK and United States.
---
C) Shannon Gander – Fry No More! Top Resilience Skills That Prevent Burnout and Protect Our Mental Health
Navigating change, multiple priorities, tight deadlines and meeting clients' needs can all increase stress and risk to burnout. Resiliency helps us to bounce back from difficult life events, navigate and adapt to change, and is key for protecting our mental health. Whether you are an underwriter, broker, in a leadership position or front line, this session will provide you with the best in neuroscience teaching you skills for mastering your body's stress response and preventing burnout from a busy work life.
In this interactive and dynamic workshop, participants will learn:
· How the brain reacts under stress
· Skills for managing acute and prolonged stress
· How to manage worry to being more present at work or home
· How to use resilience skills to better manage conflict
· Strategies to shift from work-life balance to work-life boundaries
· How you can have a positive impact on those around you by increasing your resilience
· How to work hard without frying!
Bio: Shannon Gander
Shannon Gander is a Mental Health and Resilience Strategist. She is a skilled consultant, trainer, counsellor and mediator who has been consulting with individuals, workplaces and teams for over 20 years. She runs Life Work Wellness, a company that empowers individuals and workplaces to achieve their goals for better mental health and works as a counsellor for a multidisciplinary community health clinic. She uses research in neuroscience, leadership, mental health and positive psychology to inform her sessions. She has a passion for speaking to workplaces on psychological safety and helping staff and leaders increase their resilience to prevent burnout. Shannon's dynamic background in counselling and workplace interventions help her to bring the topic of resilience to life in a way that is authentic and helpful teaching participants skills to apply right away and into the future.
---
D) Brian Denysuik – Tell Your Money Where to Go
Our financial life impacts our overall wellness. We live in a complex financial world with social pressures pulling us in too many directions. The money conversation needs to change for children, our seniors and us. How do we stop this runaway train so we can focus on what we need to do financially to be comfortable and confident as we progress through our financial life events?
Bio: Brian Denysuik, President & CEO Creditaid
Brian Denysuik is a compassionate and engaging presenter who loves to share his philosophy about money. He is a successful business leader who has over 35 years of experience in the financial services industry. He is a credit counselor and registered insolvency counselor. When it comes to people, money and debt, he has seen it all. He has a clear understanding of the causes, including the unfortunate events in life that can lead us into a debt trap. Brian will help you form a new relationship with the money you earn and he will help you, tell your money where to go! He takes the complexity of money management back to fundamentals that we have all forgotten about.
His presentation style is engaging through story telling of live examples of what he experiences every day in the credit counseling and insolvency world. He believes in helping people get back to basics and learning to live within their means. He will cover topics like, "How to tell your money where to go", How to buy money and understand the difference between credit and debt, Identity fraud, How to manage money as a couple, Kids and Money and How to deal with debt. In his day-to-day life, Brian is passionate about helping people find the right solution to their debt problems and helps others learn how not to become a client.
---
E) Christine Van Der Hoek – Two Feet and a Heartbeat
Have you been injured or in an accident? Dealing with the death of a loved one? Or feeling emotional and physically drained from being run ragged? Two Feet represents our body. Heartbeat is our soul, it's who we are. Learning about who we are asks us to dig to the core of our being to determine not only what we are made of but also what we are able to become.
Being physically fit and healthy of mind and body can bring you to a personal potential you may not have known existed. It allows us to concentrate better, reducing the risk of accidents, makes us happier at work (improving morale and reducing absenteeism) and at home, and it improves our mood and self-worth… in short, it's the magic pill we've all been looking for!
Laugh, cry, and cheer. With the tools, they'll need to be healthy, audiences leave empowered, motivated and eager to learn and reach their potential!
Bio: Christine van der Hoek, Healthy living expert. Personal Trainer. Ironman . Adventure Traveler
Christine invites you to go beyond your boundaries and fears. As a personal trainer, outdoor enthusiast, mountain biker, competitive triathlete, Christine's adventurous spirit constantly pushes her limits at home and around the world. She has completed adventure and obstacle races and finished over 90 triathlons including four grueling Ironman triathlons. Always ready to take on physical challenges that push her mentally, through healthy living she'll share her insight into the motivation you'll need to take control of your life, survive tragedy or injury. Become the fittest, happiest "you" possible. Overcoming a horrible tragedy, she delivers a powerful message, living by the words, "perseverance, determination and acceptance".
Adventure travel in remote locations as well as working in Jamaica, Mexico and extended periods consulting in China, have given great joy to Christine of collaborating with unique cultures. These journeys and her love of diversity have been life changing. Christine arouses in her audience the capacity and desire to apply these joys to their own lives. How you work and play, affects how you see yourself and the world.
As the owner of The Training Zone, manager of fitness programs at Canada's largest medical fitness facility, course writer and conductor with Manitoba's provincial fitness association, Christine's passion is to help others discover the satisfaction and emotional wellness that living a heathy, accepting life brings, improves your self-esteem, becomes empowered and increases your family and job satisfaction.
Nominee for Manitoba's Women of Distinction Award and winner of the Mayor's Fitness Award, Fitness Leader of the Year Award AND a goat-handling contest, Christine has dedicated herself to helping others deal with life's challenges and supporting people to become emotionally and physically well.
---
F) Chelsea White – Foam Rollers and Mobility Tools
Join Advantage Conditioning's Certified Athletic Therapist Chelsea White in a seminar discussing how to utilize foam rollers and other mobility tools to reduce muscle tension and improve mobility. These tools can be used at any time (after work, before or after the gym) to improve joint mobility, decrease muscle tension, prevent and manage injuries. Commonly used in the rehab setting my goal is to educate people on how to use these simple tools to help them feel and move better. Don't be intimidated as this is a hands on seminar that will teach you how to best utilize the foam roller along with handout material to take home with you. Come prepared to move, learn and feel better.
Bio: Chelsea White BSc, C.A.T.
Chelsea attended the University of Winnipeg and graduated in 2010 with a Bachelor of Science degree in Athletic Therapy. After successful completion of her national certification exam in the winter of 2010, she joined the Advantage Conditioning team in the fall of 2011. Over the years, she has worked with a variety of sports teams and athletes but her passion lies in the mystery of the human body, how it responds and recovers from injuries in all avenues of the active population from athlete, office worker to retirees. Mentoring future Athletic Therapist, as well as presenting to a wide variety of audiences on injury prevention and bettering human movement drives her to continually learn new techniques to better serve and educate her patients and the public. All though she never played high level sports, being active has been a important part of her daily life and over the course of her life she has sustained numerous injuries; she feels each one has been a unique experience that has allowed her better insight into the human body, how people feel and react (physically and emotionally) while injured. It has also allowed her to investigate through experience what exercises and modalities work best for certain injures. Chelsea's ultimate goal is to educate individuals on their bodies, how the body works and how to rebound from an injury; and if she can make them laugh while doing it, even better. Other courses and certification: Function Movement Screening, Soft Tissue Release, Selective Functional Movement Assessment, the Graston Technique, Cupping Massage and the Mulligan Technique (Mobilization with Movement)
Chelsea White BSc, C.A.T. leads the Athletic Therapy team at Winnipeg's Advantage Conditioning. Her passion for athletics and wellness is ongoing; from mentoring student therapists to working with clients of all ages, she continues her education in all areas of injury prevention.
---
G) Jay Stoller – African Drumming
Jay Stoller is an Africa drumming specialist, studying this field over the past 28 years. He holds a B.P.E., B. Ed. as well as Diploma in African Music from the University of Ghana. He now organizes group tours to Ghana every January. Living and studying drumming in Ghana for over 4 years has given him an insightful understanding of African music and culture that he has been sharing with school students and adults in Manitoba, Saskatchewan, Alberta and Ontario over the past 20 years. He has performed across Canada as well as in Mexico, Israel, the United States and Mozambique.
He currently performs with the Ghanaian Cultural Dancers, Drum Cafe Winnipeg and is also the musical director and lead drummer for the Nafro Dance Productions. Jay teaches adult group classes throughout the year, and operates and the global team building organization Drum Cafe. In addition, Jay accompanies dance classes at the Royal Winnipeg Ballet School and Winnipeg's School of Contemporary Dancers.
Registration and Conference Fees
Register here: https://memberlink.mbteach.org/Event.axd?e=960
COSL Member– $100.00
Non-members- $125.00
For further information contact:
Myles Blahut, COSL Chairperson
cosl@mbteach.org