Manitoba Association for Art Education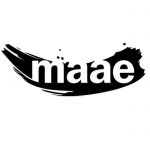 Satellite SAGE!
MAAE is excited to present our first ever Satellite SAGE! Instead of having a keynote speaker, we've decided to let presenters take the extra time (sessions are 9:00-3:30) to hang out with amazing teachers like you and collaborate in an awesome day of professional development.
What makes the Satellite Sage so great this year is that we have sessions happening outside the perimeter, including places like Steinbach and Brandon! We want to thank all of our current members and welcome new ones to join us in a fantastic day. Don't forget to hashtag your experience this year by using #maae #mtspdday
Animal Portraits Real and Fantasy

FULL
By studying a reference image of a chosen animal, we will translate what we see by using simple geometric shapes, foreshortening, and perspective. We will pay attention to skeletal structure and mass as we 'flesh the animal out' with color and value. Finally, texture and highlights will make these animal portraits come to life. We will create both a realistic animal and fantasy themed animal. Ideal lesson for studying Endangered species, Arctic animals, mythical creatures, and even pet portraits!
Gabrielle Doll is a Fine Arts honors graduate from the U of M. She is a practicing artist and teacher who values her role as Visual Arts Consultant for the Seine River School Division. She enjoys helping teachers feel comfortable about teaching art, and feels everyone can discover their inner artist.
Type of Session: Hands on
Best for: All
LOCATION: St. Norbert Art Center
Art History in the Classroom

FULL
This session will help teachers incorporate the study of art history into their practice. Attendees will explore images from the history of art, they will learn methods of research, interpretation and production, dealing with art history. A number of small lessons will be provided that not only introduce the history of art but that develop this understanding into a variety of hands on projects. We will explore, "image studies", "artist scrapbooks" and artists "name-tags" and image "mash-ups." These four projects allow student to research, practice and explore the history of art in an exciting and hands on method.
Ashley Brasca -West kildonan collegiate, BFA honours, teaching art at high school level for more than a decade.
Type of Session: Hands on
Best for: All
LOCATION: West Kildonan Collegiate, Room 200
Gel-Plate Printing
Gel-plate printing is a new way of creating mono-prints based on an old technology, the hectograph. It involves applying paint to a printing plate made of gel. Texture and depth are created by applying a variety of tools (stencils, stamps, ribbon, netting etc.) to the paint. Paper is then placed on top of the paint and a one-of-a-kind print is pulled. These prints can also be used for collages, book covers, cards, altered books and mobiles. $15.00 payable to presenter for supplies and materials.
Heather Martens is a rural Manitoba based artist/ instructor who works in a variety of media. She is a member of the Prairie Ripples Art Tour, and can be found in the Manitoba Arts Council's Artists in the Schools directory. https://heathermr.ca
Type of Session: Hands on
Best for: All
LOCATION: M.C.I. 150 Fox Street, MacGregor, MB.
Art Across the Ages – A Cross-curricular Approach to Art in the Classroom
It is possible to meet the curricular outcomes in both art and any classroom subject, even if you're not an artist! You'll come away from this session with ideas, projects, and ways that you can use art in your classroom no matter what you teach; or if you teach visual arts, you will be able to incorporate various subject areas into your art room. By incorporating art in your teaching you will be able to engage your students through hands-on learning and active participation. It's also a great way to see their problem solving and critical thinking skills in action.
Amanda has been teaching in the middle years for 8 years at Ecole Edward Schreyer School in Beausejour. She incorporates hands-on art projects in all curricular areas in addition to teaching both visual and digital arts.
Type of Session: Hands on
Best for: All
LOCATION: Ecole Edward Schreyer School – 85 5th St S, Beausejour MB
Getting ANIMATIC
Take your stories to the next level. Engage students by focusing on the ""Art of Story-Telling"" through concept art, storyboarding and animatics. Participants will learn how to transfer their paper ideas into a dynamic animatic. This workshop is ideal for anyone interested in developing pre-visualization for any story. Participants will learn how to create animatic story-pitches in the user-friendly ToonBoom Storyboard Pro software. If you know how to open and save a project in Photoshop, you will be able to manage this session.
Jamie Leduc teaches Animation, Concept Art and Digital Media Project Management at Sisler High School. Jamie has a BA with a Concentration in Art History, a BFA with Honours and a Bachelor of Education from the University of Ottawa, an Honours Specialist in Visual Art from Queens University and a Multi-Media Vocational Education Diploma from Red River College.
Type of Session: Hands on
Best for: All
LOCATION: Sisler High School room 57
DIY Movie Making
This hands-on workshop explores the DIY nature of movie making and shows teachers from all backgrounds how to integrate digital movie making into their classroom with an online portfolio-based approach. In this full-day session, teachers will practice using digital cameras, lighting, green screens and Adobe Premiere Pro to produce a unique digital short, while learning about the pre and post production phases. In addition to the hands-on activity, teachers will discover tips and tricks on how to incorporate digital movie making into a wide range of classroom environments with varying levels of equipment. No previous movie making experience is required; the only thing you'll need to bring is a USB and a willingness to perform on both sides of the camera!
Jonathan Dyck-Lyons teaches Digital Filmmaking and Visual Effects at Sisler High School.
Type of Session: Hands on
Best for: All
LOCATION: Sisler High School
Paper Marbling

FULL
Paper Marbling involves putting paints on a tray of thickened water, manipulating the colours, then laying down a sheet of paper to get an instant print. Participants will learn the basics of this craft and tips for classroom use. They should wear grubby clothes and bring newspapers or parchment paper for taking home damp prints. They may choose to purchase a lunch at the school for $5.50.
Janet Carroll is a Winnipeg paper marbler and book artist. She has worked in school-based art programs for 20 years.
Type of Session: Hands on
Best for: All
LOCATION: St. John's Ravenscourt School, 400 South Drive, Fort Garry
Helping Students Envision their Future Through Art

FULL
Envisioning one's future can be a powerful exercise for students and teachers alike. Making a tangible representation of that future through art, can help students to set goals and lift themselves out of difficult circumstances. Using cardboard and a variety of materials we will create personal sculptures to represent our hopes for the future.
Colleen Leduc is a practicing artist and art educator. She has a BFA Honours from the University of Manitoba, a B Ed from The University of Ottawa, a Certificate in Expressive Arts Therapy, and is currently working on her Art Therapy Diploma. She works as an instructor and educational facilitator for the Winnipeg Art Gallery and WAG Studio Programs.
Type of Session: Hands on
Best for: All
LOCATION: Sisler High School
Felting: sheep, alpaca, and silk; wet and dry
Do you have a fiber fiend inside of you waiting to burst out? Are you curious about the magic of felting? This session is led by artist Seema Goel whose work includes a deep engagement with natural materials and ecological systems. We will be exploring both needle and wet felting for this session and discussing these in the larger context of materials use and climate change. Materials will include local sheep alpaca fibers, and silk. You will come away with beautiful objects, new skills, and an introduction to the role textiles plays in global ecological systems. Materials fee per student: $35.
Seema Goel is an artist, writer, curator, and biologist. She is currently the STEAM coordinator for the Faculty of Science where she develops cross disciplinary projects for students and faculty in an effort to bridge the arts and sciences at the university level.
Type of Session: Hands on
Best for: All
LOCATION: Wildwood Community Center
Creating Fantastic 3-D Creatures and their Habitats

FULL
Spend the day in the brand new ArtsJunktion classroom. It will be a day of inventing and designing a fantastic creature using clay, paint and assorted materials from the depot and then creating the perfect habitat for it. Participants will also experience playing with colour, drawing and working with clay while discussing art in the generalist classroom.
Andrea Bell Stuart is a retired Early Years classroom teacher. She teaches Early Years and Middle Years Art at the University of Winnipeg in the Faculty of Education. She is a cofounder of ArtsJunktion and presents numerous workshops on art, environment, inquiry and more.
Type of Session: Hands on
Best for: Early Years
LOCATION: ArtsJunktion
Full Day

FULL
Have you ever wondered whether you could learn to use a potter's wheel or hand-build with clay? Here is an excellent opportunity to find out! Spend the day at The Sounding Stone's studio and receive top-notch instruction on the secrets of turning a lump of clay into a beautiful, functional work of art. This session will be spent handbuilding for a half day and wheel throwing for a half day. Wear something you don't mind getting a little dirty! http://soundingstone.com
Deb Brown – In 1986, I took my first pottery class and immediately was inspired to learn and explore this creative process. I love the feel of the clay in my hands, the freedom clay gives me to experiment and the ability to express myself artistically. My skills have developed through a lot of practice, research and play. Each step in making pottery – from throwing on the wheel, trimming, decorating, glazing to firing – is an opportunity to go in a new direction or perfect a skill already there.
Kevin Stafford – Kevin was born and currently lives in Winnipeg. He received an M.F.A. in ceramics from UCLA in 1993. He has been the recipient of awards and scholarships from The Banff Centre for the Arts, The Manitoba Arts Council and the UCLA School of Art and Design. Kevin employs a variety of techniques to produce his distinctive works. Whether wheel thrown, hand built or slip cast from an original model, Kevin tries to consider all aspects of form and surface to produce works that are thoughtfully considered in every detail.
Type of Session: Hands on
Best for: All
LOCATION: 104 Trottier Bay
Art/Science Science/Art
How is art like science or science like art? Join Allison as we use art techniques and materials to explore the places where science and art overlap.
Allison Moore is an artist and educator. In the past she has worked as an art educator in School Programs at the Winnipeg Art Gallery and has recently taken on the position of art consultant for the Pembina Trails School Division. Allison is always looking for ways to inspire and support creativity.
Type of Session: Hands on
Best for: Early Years
LOCATION: Sisler High School
Video Game Design
Throughout this Video Game Design workshop educators will learn how to use Construct 2, which is a highly intuitive, video game program that makes coding easy and inquiry-based learning extremely fun. Educators will also learn the basics of Photoshop to create assets (characters, backgrounds, and solids) for their video game. Educators will learn how to do basic computer programming to create their own very own interactive video game. The finished games can be played online or offline depending on the export format. Computers will be provided during the workshop. Participants are encouraged to bring their own (4GB-8GB) USBs to save their project files and lesson plans provided by Ms. Paradis.
Paradis has a Bachelor of Education Degree as well as her Fine Arts (Honours) Degree. Paradis is currently teaching Interactive Digital Media and Computer Science at St. John's High School.
Type of Session: Hands on
Best for: Senior Years
LOCATION: Sisler High School Room 80A
Register online at:
https://memberlink.mbteach.org/Event.axd?e=940