Manitoba Association of Computing Educators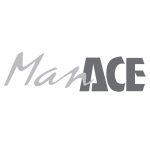 9:00am-3:00pm – Full Day Workshops
Distance and Blended Learning Using Blackboard
Shannon Magee & Jasmine Reimer
Flipped Classrooms? Personalized Learning? 1:1? Brick and Mortar? Asynchronous? Synchronous? What does it all mean?!
This session will be for educators who are interested in learning about distance and blended learning (specifically with Blackboard Learn). Blackboard Learn is Manitoba's provincially licensed learning management system and is free for all teachers in Manitoba to use! There are two distance and blended learning options that we will review: The Independent Study Option is available as a reference and can contribute to and add flexibility to educational planning and learning. The Web-Based Course Option allows teaching and learning to happen anywhere, anytime and can also be used as a reference.
Throughout the day, participants will learn how to navigate the online learning management system (this will be hands-on) and discuss promising practices for distance and blended learning.
More information about these options can be found at: http://www.edu.gov.mb.ca/k12/dl/index.html
Prerequisites: Please request a course in Blackboard Learn: https://web40.gov.mb.ca/wbcrequests
Enrollment limit: 20
Location: Room 34A – 1567 Dublin Avenue, Winnipeg
Requirements: Laptop or Tablet
Contact: Shannon Magee at Shannon.Magee@gov.mb.ca
---
Intro to Coding
Jill Lautenschlager & Valorie Platero
This session will provide participants with hands-on opportunities to explore a wide variety of resources that can be used to expose your students to the power of coding in the classroom. Participants will learn about programmable mice, Dash Robots, Ozobots, Hour of Code and littlebits Coding Kits. Teachers of any grade level that don't have any coding experience are welcome to participate in this session.
Prerequisites: N/A
Enrollment limit: 14
Location: Room TBA, Engineering Information Technology Complex, 15 Gillson Street, University of Manitoba Fort Garry Campus, Winnipeg
Requirements: N/A
Contact: Jill Lautenschlager at jill.lautenschlager@umanitoba.ca
---
Emerging Technologies in Education
Dr. Eva Brown, Brendan Cwik, Colten Gryba & Ryan Poirier
This session explores and evaluates emerging technology and emerging trends in technology within educational environments. Software, hardware and online resources and research will be presented. This session focuses on new technologies that have been deployed, and those that are on the horizon for implementation in the next one to two years. Participants in this workshop will have the opportunity for some hands-on learning to experience emerging technologies..
Prerequisites: An open and eager mind for leading and learning with technology.
Enrollment limit: 20
Location: Room F203, Red River College, 2055 Notre Dame Avenue, Winnipeg
Requirements: Any mobile device, e.g., smartphone, tablet
Contact: Eva Brown at ebrownorama@gmail.com
---
Opening the Window – Improving Transparency Through Social Media
Kirsten Thompson
"The story of your school/classroom is being told; are you a part of the narrative?"
Effective communication and transparency in education allows for the development of stronger school/stakeholder relationships, increases community engagement, and increases educational opportunities for students. This session would be divided into informational and hands-on components which would share information on social media use in Canada, how to use accounts for school & classroom use, and provide opportunities for participants to explore platforms and set up accounts.
Prerequisites: N/A
Enrollment limit: 30
Location: Ste Rose School, 280 Gendreau St, Sainte Rose du Lac
Requirements: Laptop
Contact: Kirsten Thompson at kirsten.landen@gmail.com
---
TechAPPalooza
Various Presenters
Whether you have been working to implement a new electronic outcome-based grade book or you're simply in need of time to find and master the next great app that will take your lessons to the next level, this session may be just what you're looking for!
This session is designed to provide teachers with the time and resources needed to work on effectively implementing technology in their classrooms. Participants will work autonomously and they will either work independently or as part of a self-organized group. Attendees will have access to infrastructure and resources (internet, network, projectors, and interactive whiteboards) to further enhance skills and interests relevant to their work responsibilities. Prerequisites: N/A
Enrollment limit: 30
Location: Dauphin Regional Comprehensive Secondary School, 330 Mountain Road, Dauphin
Requirements: Any digital device (tablet, laptop, etc) relevant to your area of focus.
Contact: Chance Henderson at chance.henderson35@gmail.com
---
Google Forms & Autocrat
Andy Mead
Learn how to use Autocrat and set up forms to gather and share data that you can begin using right away.
AutoCrat is a multi-purpose document merge tool that allows you to take data from a spreadsheet and merge it into a document via a template. Tell AutoCrat which fields to merge via <<merge tags>> and then let AutoCrat mass-generate personalized documents. Optionally send the documents as email attachments. Optionally tell AutoCrat to run when new forms are submitted to create a truly automated process.
Participants will be on their own for lunch, but those that bring a bag lunch can play one of my educational board games while they eat. 🙂
Prerequisites: Gmail account
Enrollment limit: 30
Location: Mitchell Middle School, 203 Third St, Mitchell
Requirements: Laptop/Chromebook would help but not necessary
Contact: Andrew Mead at amead@hsd.ca
---
Destination Imagination
Shauna Cornwell
Destination Imagination is a challenge program that inspires a global community of learners to utilize diverse approaches in applying 21st century skills and creativity.
Each year, Destination Imagination issues a new challenge in each of the areas of STEAM based learning including; Science, Technology, Engineering, Fine Arts, Improvisation, and Social Outreach. Teams of up to 7 students form to solve a challenge and they work together over the coming months to create the best solution they can. At tournament time their solutions are appraised. In doing these challenges, students learn to collaborate together, not only solving the set challenge, but also the myriad of problems that arise along the way. Students learn to communicate with one another and others in a productive, effective manner. They develop many technical skills, learn to look at challenges from many perspectives and learn how to think creatively and critically about the obstacles they encounter and potential solutions.
This session will offer an overview of what Destination Imagination has to offer as a challenge based learning program and train teachers how to work as Team Managers to:
– understand the DI Program Materials such as the Roadmap, Rules of the Road and Challenge Materials
-explore the "creative process" and problem solving tools
– learn how to implement Instant Challenges
-look closely at timelines and time management
-understand Interference and how to avoid it
-develop Team Building Strategies and explore other tips for new Team Managers
Enrollment limit: N/A
Enrollment limit: 30
Location: Garden Grove School, 2340 Burrows Ave, Winnipeg
Requirements: N/A
Contact: Shauna Cornwell at scornwell@wsd1.org
---
App Lab
Jonathan Hutton
App Lab is an easy way to introduce students to coding and app design. App Lab is a programming environment where you can make simple apps. Design an app, code in JavaScript with either blocks or text, then share your app in seconds. Ages 13+
Session at a Glance:
1) Brief overview of some of the tools and activities at code.org.
2) Start with Applab step by step tutorial that includes videos explaining some coding concepts.
3) Look at some example apps created in Applab
4) Create a small app together.
5) Time to play in code.org
Prerequisites: Computer skills equivalent to the average 13 year old.
Enrollment limit: 15
Location: Springfield Collegiate Institute, Room 50, 841 Cedar Ave, Oakbank (only 12 minutes outside the perimeter)
Requirements: willingness to learn something new
Contact: Jonathan Hutton at jhutton@sunrisesd.ca
---
Classroom Observations and Conversations
Carla Momotiuk & Chelsea Hockridge
This session will delve into the triangulation of assessment and the evaluation of student learning; using conversations, observations and products. We will also examine the use of digital portfolio software as a means of collecting that evidence.
Prerequisites: N/A
Enrollment limit: 15
Location: Home Ec Room, MacKenzie Middle School, 212 1 St NE, Dauphin
Requirements: Laptop or mobile device, class lists
Contact: Chelsea Hockridge at chockridge@mvsd.ca
---
Tech Meet Up
Kate Nizio
Want to use the day to network with other Technology teachers? Have a Udemy course you've been itching to complete? An educator toolkit you haven't had the time to unpack and digest? Then this day is for you!
Join this absolutely self-guided session. You make the itinerary, because you know best about what you need to learn – you are a professional, after all! This is the digital age, chalk-full of free and/or accessible online resources and courses, many of which busy teachers just need the time to harvest.
This session is intended for Middle Years & Senior Years Tech Teachers
Prerequisites: A keen interest in trying out a particular online course, toolkit, or program, as well as access to these brought with you to the event
Enrollment limit: 28
Location: Room 210, Fort Richmond Collegiate, 99 Killarney, Winnipeg
Requirements: Your own laptop with applicable software installed
Contact: Kate Nizio at knizio@pembinatrails.ca
---
Googly Goodness for Educators
Trevor Poole & Phil Taylor
If you're an educator who knows how to use Google tools in the classroom, you will have noticed many improvements and features were added to G Suite for Education over the summer.
This session will explore the changes and enhancements made to Google Classroom, Google Sites, as well as enhancements made to free Applied Digital Skills Curriculum which is suitable for all subject areas in Middle and High School. We will also share some of our favourite practical tips and tricks such as taking advantage of the Explore feature found in many G Suite tools.
This full-day hands-on workshop will also get you started on your journey of becoming a Google for Education Certified Educator – Level 1. Level 1 Certification and training resources are perfect for the educator who would like to learn how to integrate technology into the classroom.
Prerequisites: Familiarity with some Google for Education Tools:
– Docs
– Sheets
– Forms
– Slides
– New Google Sites
Enrollment limit: 44
Location: St. John's-Ravenscourt School 400 South Drive, Winnipeg
Requirements: Chromebooks will be available, but you are encouraged to bring your own laptop with the Chrome Browser installed. Please note that tablets and phones make great secondary devices, but many of the topics covered require the use of a laptop or Chromebook.
Contact: Phil Taylor at prtaylor.ca@gmail.com
Conference Fees
ManACE Member………………….$58
Student Member…………..………$35
Non-member………………………..$60
Registration
All registrations are to be done online at http://www.manace.ca
We encourage you to visit the ManACE website for the complete list of all sessions being offered as we occasional include some late additions to meet demand. Please note that all ManACE SAGE sessions are full day workshops unless otherwise specified and will run from approximately 9:00am to 3:00pm.