Manitoba Association of Resource Teachers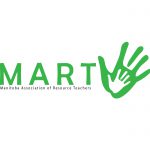 Creating a Culture of Safety: Self-Reg Strategies that Help to Build Safe Schools and Spaces
Westdale School
6720 Betsworth Avenue
Winnipeg
Friday, October 19, 2018 – 9:00-3:30
Doors Open: 8:00
Registration: 8:15 – 9:00
Educalme Session : 8:30 – 8:50
Keynote : 9:00 – 10:30
Break: 10:30 – 10:45
Keynote : 10:30 – 11:45
Lunch (on site): 11:45 – 1:00
Keynote: 1:00 – 2:30
Break: 2:30 – 2:45
Keynote : 2:45 – 3:30
AGM: 3:30 – 4:00
Code, Keynote Title – Creating a Culture of Safety: Self-Reg Strategies that Help to Build Safe Schools and Spaces
Presentation Description – Research shows that a safe environment improves student learning and well-being. Safe environments promote the engagement of the child's "learning brain", suppressing their "survival brain" which causes the areas of the brain which support learning such as the prefrontal cortex to go offline. This workshop will focus on how we can create educational environments which promote self regulation for students and educators, calming their "survival brains". Topics covered will include:
The proliferation of stress in modern life and its impact on students' behaviour, mood, learning and physical well-being.
Rethinking the meaning of "safe".
The impact of stress and the stress response system on students' feelings of safety.
The signs that a child or youth is not feeling safe.
The connection between safety and pro-social behaviour.
The importance of relationships and community.
This presentation is suitable for educators, parents and support staff of all ages.
Keynote Biography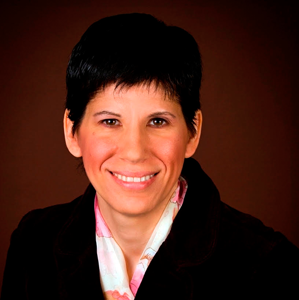 Paula Jurczak is a Registered Clinical Counsellor, Registered Social Worker and Certified DIR® Clinician and Training Leader in BC specializing in assessment and treatment of infants, children and adolescents with complex mental health issues, specialized medical conditions and special needs. Paula holds a Master of Arts degree in Counseling Psychology and a Bachelors Degree in social Work. Paula Jurczak advocates in support of parent choice. She uses a strength based, family –centered multidisciplinary approach and her work is informed by current research and evidence based intervention. Paula maintains a private practice using the DIR® model to support individuals experiencing attachment and regulatory challenges, behavioural and emotional difficulties, autism and neurodevelopmental disorders and mental health issues. She works collaboratively with The MEHRIT Centre Ltd. to support self-regulation in schools and social service agencies across Canada. Paula also presents internationally and provides psychoeducational workshops, reflective parent coaching, online support services and support groups and consultation to hospitals, mental health clinics, preschools and schools.
Morning Mindfulness with Educalme
Practicing mindfulness in the morning helps to calm our bodies and our minds and guides our brain into an optimal state for learning. A daily mindfulness practice in the classroom lowers stress and anxiety in both students and teachers, teaches self –regulation and gives learners and educators tools for dealing with difficult emotions which leads to a positive learning environment. In this session, Kailey Lefko, educator and co-founder of Educalme, will lead you through a calming guided mindfulness practice. You will experience the benefits of Educalme Classroom, an online, bilingual guided mindfulness program developed by Manitoban educators and created to teach educators and their students about the brain, emotions and concrete breathing strategies for returning to calm together.
Tickets are available at Eventbrite: https://goo.gl/YmjUk6
Registration opens on –August 15, 2018
Registration closes on – October 18, 2018
Cancellation Policy – no cancellations
Conference fees: $100.00 (includes membership and lunch on site)
Membership fees (without conference) – $30.00
Student fee – N/A
Early Bird – N/A
*Bring a water bottle, or "to go" cup
Contact Information:
Conference Chair:
MTS PD Day Chair
Gerry Thiessen
Registrar and President:
Jennifer Young
YoungJ@blsd.ca