Manitoba Home Economics Teachers' Association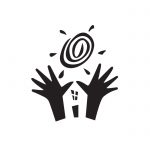 S.T.E.M. or S.T.E.A.M: What Learning IS supposed to do
Science, Technology, Engineering, Mathematics and the Arts
Integrated/interdisciplinary/holistic/multi-disciplinary….Join us as Sue takes us on a journey to understand the jargon and use the acronyms S.T.E.M. and S.T.E.A.M. to define what learning IS suppose to do.
THIS YEAR'S PD DAY WILL LEAVE YOU INSPIRED, WANTING TO CONTINUE THE MOMENTUM, & FEELING ENERGIZED WITH NEW CHALLENGES!!!
East Selkirk Middle School, 1140 Strathcona Road, East Selkirk, MB just off Hwy #59 by Legacy Park & East Selkirk Rec. Centre
8:30 – 9:00 – Registration & Light Breakfast
9:00 – 9:15 – Opening Remarks
9:15 – 10:15 – Keynote Address (Part 1)
10:15 – 10:45 – Body Break and Displays plus Ticket Table Purchases
11:20 – 11:40 – MB Education Updates
11:45 – 12:45 – Buffet lunch/displays/ticket table purchases
12:45 – 1:00 – Local Entertainment
1:00 – 3:00 – Afternoon Session
3:00 – 3:15 – Closing Remarks & Prizes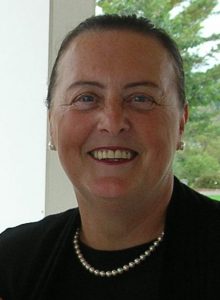 Dr. Sue L. T. McGregor has been a home economics and consumer studies educator for 40 years. After 30 years, she recently retired from the Faculty of Education at Mount Saint Vincent University, Halifax, Nova Scotia, Canada, receiving the honor of Professor Emerita.
Dr. McGregor has national and international exposure and recognition. She has delivered over 32 home economics-related keynotes and invited talks in 14 countries. She is (has been) affiliated with nearly 10 professional home economics journals. Is a Coordinating Editor of the IFHE International Journal of Home Economics, and was Interim Editor of the American Journal of Family and Consumer Sciences (1.5 years and only Canadian to hold this position). Currently she is guest editing a Special Issue of KON FORUM on home economics philosophy. Sue is a recipient of Kappa Omicron Nu's (KON) Marjorie M. Brown Distinguished Professor Award (for home economics leadership). In recognition of her international contributions to the home economics profession, she received a lifetime position as Docent in Home Economics at the University of Helsinki.
While she practiced for 30 years as a Professor at a university, she concurrently undertook policy work as the Principal Consultant for McGregor Consulting Group (MCG). With her recent retirement, her time will be completely given to MCG and its anticipated work with First Nations communities in concert with consumer-related and home economics-related consultancy.
Keynote Continued 10:45 – 11:15
What is the Challenge?
S.T.E.M. within Human Ecology; S.T.E.A.M. within Human Ecology
Sue continues to take us down the educational path with all the twists and turns of an "integrated" Human Ecology curriculum and how it is More than systemic or team teaching. Preparations are made for our interactive approach to the afternoon.
MB Education Updates 11:20-11:40
What's New? MB Education Updates
Curricular Connections: Middle/Senior Years Human Ecology Education with Susan Lee – Human Ecology/Home Economics Consultant with Manitoba Department of Education & Training
Buffet Lunch/Displays/Rainbow Auction Purchases 11:45-12:45
Delicious Catered buffet from Roxi's by the Red, Uptown Cafe in Selkirk
Gluten Free & Vegetarian options ONLY available upon prior request
12:45-1:00 Local Entertainment
Afternoon Session: 1:00-3:00
"Teasing out the "A" in S.T.E.A.M. to create T.E.A.M.S.
Integrating work is about teams BUT is more than teamwork. Join us for an interactive approach to the afternoon that makes connections to the morning keynote and our new curriculums.
---
SETTING THE STAGE with Sue "times" 2
Sue McGregor & Susan Lee
---
COLLEAGUES CONNECTING WITH CRE"A"TIVE CURRICULUM
Closing Remarks & Prizes – 3:00-3:15
Conference Fee only: $90 Membership Fee only: $40
Membership + Conference Fee: $80
Student/EA/Retired Teacher Membership + Conference Fee: $60
Student/EA/Retired Teacher Conference Fee only: $70
QUESTIONS OR CONCERNS CALL: Sheila Stark-Perreault@204-785-2036 ext.215, or sheila88@mymts.net
---