Manitoba Music Educators' Association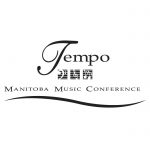 Tempo: Manitoba Music Educators' Association Conference 2018
Mennonite Brethren Collegiate Institute
173 Talbot Avenue
8:30-9:20 a.m.
Session One
9:50-10:40 a.m.
Session Two
10:50-12:00 p.m.
Manitoba Music Educators' Association AGM
Keynote Address- Marcia Neel
12:00 p.m.-1:30 p.m.
General Luncheon and MBA Luncheon /Annual General Meeting
1:40-2:30 p.m.
Session Three
3:00- 3:50 p.m.
Session Four
Marcia Neel
Keynote Speaker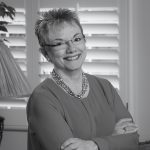 Marcia served as a public school music educator for 36 years—14 of those as the Secondary Fine Arts Coordinator for the Clark County School District, the nation's fifth largest, headquartered in Las Vegas, NV. She currently serves as President of Music Education Consultants, Inc., a consortium of music education professionals working with a variety of educational organizations, arts associations, and school districts to foster the growth and breadth of standards-based, music education programs. She also serves as Education Advisor to the Music Achievement Council, a 501(c)(6) organization whose purpose is to enable more students to begin and continue in instrumental music programs through effective professional development programs for educators. In 2016, Neel was named Senior Director of Education for the Band and Orchestral Division of Yamaha Corporation of America and in 2018, she accepted a position on the Board of Directors of the Percussive Arts Society.
Mike Christiansen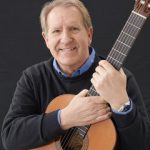 Mike Christiansen is Professor Emeritus in the Music Department at Utah State University. Mike founded the guitar program at USU and was Director of Guitar Studies at USU for 39 years. In 1994, he was selected as Professor of the Year at Utah State University. In December of 2012, Mike was selected as one of the U.S. Carnegie Professors of the Year. In that same year, he was selected as the USU Caine College of the Arts Professor of the Year. In 2013, he was invited to be a TED speaker, and in 2018 he received the USU Alumnus of the Year award. Averaging over 80 performances annually as a soloist, with the group Mirage, and with the Lightwood Duo, he is author and/or co-author of 44 books, and has performed with many internationally renowned artists. Mike has endorsements with D'Addario, Planet Waves and Teton Guitars.
Rodney Eichenberger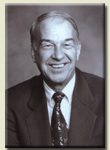 Florida State University Professor Emeritus, Rodney continues to maintain an active professional life. He leads weeklong conducting workshops in Virginia and Oregon each summer through George Fox University. In recent years he has led sessions at the British Columbia Music Education Association, the Ohio, Montana, Oregon and Southwestern Division Conference ACDA Conventions, a summer workshop in Melbourne, Australia, as well as numerous clinics at universities and with middle and high school choirs. His conducting DVDs, What They See Is What You Get and Enhancing Musicality Through Movement are widely used in university conducting classes.
Brian Hiller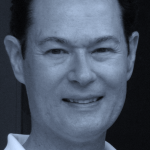 In a career spanning 33 years, Mr. Hiller has taught Kindergarten, First Grade, General Music and Instrumental Music in Westchester County, New York. He has completed all levels of Orff Schulwerk Teacher Education, the Master Class, and is an approved AOSA teacher educator. Mr. Hiller is co-author, along with Don Dupont, of twelve publications. He is an internationally known clinician presenting workshops at national and state music conferences and Orff Schulwerk Chapters throughout the United States and Canada.
Alastair Kay (Al)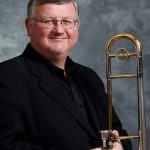 Having recently retired as Head of Brass at Humber College, Al is busy as a clinician, arranger, composer, and a virtuosic jazz and classical soloist. He has recorded and/or performed with bands, artists and entertainers such as True North Brass, Royal Winnipeg Ballet, Ella Fitzgerald, Rob McConnell and the Boss Brass, Frank Sinatra, the Order of Canada Big Band, Phil Dwyer, Alex Dean, Brian Dickinson, John MacLeod, Kirk MacDonald and the new video game "Cuphead". Al has played on nearly a thousand television and radio jingles, soundtracks, and feature films. Al's association with Yamaha has led him to Japan helping design the YSL 697Z/897Z trombones and the Al Kay mouthpiece.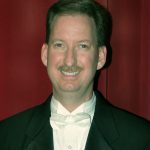 Scott Rush
Scott Rush is the Director of Fine Arts in Dorchester School District Two in South Carolina. He is a graduate of the New England Conservatory of Music and serves as conductor of the Charleston Wind Symphony. Under his direction, the Wando Symphonic Band performed at the 2007 Midwest International Band and Orchestra Clinic. Mr. Rush is active as a conductor and clinician throughout the United States and Canada. He is the author of ten highly touted books and is lead author for the "Habits" series by GIA Publications. In 2010, Mr. Rush was elected into the prestigious American Bandmasters Association.
Habits of a Successful Band Director
Scott Rush
Sponsor: Fehr-Way Tours
This clinic will focus on the journey from the "components of playing" to music making. Teaching strategies will be the cornerstone of the presentation and they will logically progress from being effective with non-pedagogical issues to going beyond the notes. Non-traditional means of assessment will also be explored.
---
Breaking The Sound Barrier (for all brass instruments)
Alastair Kay
Sponsor: Marcel A. Desautels Faculty of Music, University of Manitoba
The main mystery for brass players of any age or experience is how to get an efficient and beautiful sound in all registers. This workshop will focus on: the importance of vibrancy, focus, embouchure apertures, reduced mouthpiece pressure, reduced use of tongue level, firm abdominals and good air support, and how to find any brass instrument's centre.
---
Demystifying the Vocal Jazz Ensemble for the Choral Conductor
Stuart Sladden
Sponsor: Marcel A. Desautels, University of Manitoba
This session will attempt to provide insight and guidance to choral conductors about the mysteries of the Vocal Jazz Ensemble. The discussion will focus on a variety of topics, including a brief history of the art form, conducting and rehearsal techniques, and warm-up exercises to help with tone and intonation. This session is primarily geared towards choral conductors who are new to working with a vocal jazz ensemble, but all are welcome to attend and share their experiences as part of the overall discussion.
---
Les cordes ! Du primaire au secondaire!
Nicolas Messner
Sponsor: Conn-Selmer
Nic vous montrera un programme de cordes qu'il est en mesure de créer pour les élèves de la 3 année et plus. Les élèves apprennent le ukulélé pour commencer et font une transition au violon, à la guitare ou à la basse plus tard. Ce programme incorpore les instruments ORFF aussi, tels que la ûte à bec et le xylophone. Pendant l'atelier, Nic planie de vous faire jouer les chansons et de vous faire voir des vidéos de ses élèves en action.
Strings! From Early Years To Senior Years Nic will discuss the continuous classroom string method he is working on for students from grade 3 and up. Students begin with ukulele and transition to the violin, bass or guitar. This workshop will also demonstrate how these instruments can work great with the recorder, the xylophone and other ORFF instruments. Nic will be playing through the songs and showing videos of his students in action. This session will be presented in French.
---
Project Learning for the Grade 3-8 Music Class
Dr. Jody Stark
Sponsor: Long and McQuade Musical Instruments
In this session, participants will have the chance to explore the potential of project learning as a way to deepen students' musical understanding and skills in the grade 3-8 music classroom. In addition to discussing principles for quality project learning experiences, participants will work through three sample projects using musical mapping, composition/song-writing, and recreation of a performance. Other project ideas, connections to the K-8 Manitoba Curriculum Framework of Outcomes for Music, and assessment will also be discussed.
---
Compose/ Arrange/ Record – Creative Freeware for the Music Teacher
Danny Carroll
Sponsor: Providence University College
Focus on 'free' creative DAW software (downloadable and on-line) for composing, arranging and recording that can be used in the music classroom or computer lab. Ranges from grade 3-12, depending how you use it. Mac, PC and online software will be presented.
---
Building Your Music Program: A Practical Guide for Recruitment and Retention
Marcia Neel
Sponsor: Camp Arnes and Music Achievement Council
Based on "best practices" from highly successful instrumental music educators, the Music Achievement Council has compiled several tools that cover every aspect of recruiting and retaining instrumental music students. Because it covers the fundamentals in great detail, this information is great for new teachers, young teachers or even experienced teachers. It not only provides sample forms and letters that are ready-to-use, but also shares retention ideas that can be implemented at any stage of the school year. Copies of this book will be provided to all attendees loaded onto complimentary flash drives provided by the Music Achievement Council.
---
Vocalizes with Purpose
Rodney Eichenberger
Sponsor: Winnipeg Symphony Orchestra
Teaching voice and theory and preventing auto piloting as well as preparing the singers for the rehearsal.
---
So…You're The One That Will Be Teaching The Guitar Class
Mike Christiansen
Sponsor: Brandon University
Many music educators are receiving the assignment to teach classroom guitar by default. They may be band, orchestra, or choir directors with very little, if any, instruction in guitar pedagogy. In this session, noted guitar educator, Mike Christiansen, will present material that will be invaluable to the new guitar teacher as well as seasoned instructors. Topics include: what you'll need to get started, what every guitar student should be taught, teaching sequential technique and curriculum, repertoire, implementing guitar ensembles, and implementing blended learning and flipped learning.
---
Connecting the Dots: helping students to think musically across the curriculum
Virginia Helmer
Sponsor: Canadian Mennonite University
What does movement have to do with math? How does singing or playing a musical instrument improve reading comprehension? Time after time research has failed to demonstrate a consistent connection between music instruction and the development of broader cognitive abilities, despite the fact that most musicians know intuitively that it exists. The reason for this inconsistency may lie in a lack of intentionality when it comes to making these connections for students at a conceptual level. In this session, we will explore the Big Ideas across all subject areas that are reflected fundamentally in musical concepts, and explore practical ways to make the connection explicit for our students.
---
Orff Schulwerk in Action: Exploration of Orff Media
Brian Hiller
Sponsor: St.John's Music
Explore engaging Orff activities that include body percussion, speech, singing, and pitched and nonpitched percussion. Discover and experience how these elements of Orff media are sequenced and use them to create wonderful music-learning experiences for children. Become more familiar with teaching the Orff way!
(Repeated at 1:40pm)
Habits of a Successful Wind Ensemble
Scott Rush
Sponsor: Fehr-Way Tours
This clinic will focus on the important role "fundamentals time" plays in the development of outstanding musicians and great sounding ensembles. A comprehensive approach to the warm-up, timing and reading skills, and ensemble resonance will be explored. Key practices in sight-reading through full-ensemble performance will be the cornerstone of student development. Through this process, all roads lead from the "components of playing" to going beyond the notes. Solfege and music making exercises conclude the presentation.
---
Improv Toolkit (for all instruments)
Alastair Kay
Sponsor: Rainbow Stage
Much of the repertoire for school jazz bands includes a written solo in the trumpet or tenor sax parts, with little support for improvised solos by the students. This workshop will give you the skills to support your students' learning as they become creative musicians and fearless improvisers.
---
Building Community in the Choir
Cynthia Peyson Wahl
Sponsor: Brandon University
Building a healthy sense of community within your choral ensembles leads to many positive outcomes for your singers, including pride in the accomplishments of the ensemble, improved morale and mental health, and can ensure a positive experience for choristers participating in your program. This multi-media session will address some of the whys and hows of building a sense of your community in choral ensembles, and participants will leave with new ideas to apply in their choral classrooms. Audience: choral directors, administrators.
---
What do I do with the Level Three Fiddle Players that are in my Beginner Class?
Karen Warner
Sponsor: Winnipeg Symphony Orchestra
Ideas for teaching multi-level fiddle classes; a look at the Fiddle Karate program; new tunes and arrangements to accommodate beginner through advanced fiddlers.
---
Using A Shadow Screen in your Music Room
Jewel Casselman
Sponsor: Long & McQuade Musical Instruments
Are some of your students reluctant to do movement in the classroom? If so, then this is the workshop for you. Learn how to incorporate a shadow screen into your music lessons. Those students or ones with special needs will enjoy doing movement while exploring light and shadows.
---
Stand for Your Life!
Heidi Peters
Sponsor: Providence University College
You love music, playing, teaching, your students…but there's a dark secret. It's time to address the prevalence of excessive anxiety and performance related injuries in the music industry. Heidi will be sharing what she has learned during her career and as a member of the world Performing Arts Medicine Association.
---
Teaching First Chair Trumpet and Last Chair Clarinet in the Same Hour – Reaching Every Student Every Day
Cheryl Ferguson
Sponsor: Camp Arnes
This session will focus on using students' learning styles as a guide for teacher instruction in the band classroom…and how teaching this way can enhance retention in the music program. This session will include practical tips for ways to approach tone, articulation, blend, balance, tuning, phrasing and other fundamentals of music…all while considering those who learn best from a visual, aural and tactile perspective. We will also explore linear vs. global thinkers and how to teach students who approach learning from each perspective.
---
What They See Is What You Get
Rodney Eichenberger
Sponsor: Canadian Mennonite University
The use of singer movement and the natural instinct to imitate to emphasize the value of effective conductor stance and gesture.
---
Ukulele: Four strings, so many possibilities
Sponsor: Marcel A. Desautels Faculty of Music, University of Manitoba
Mike Christiansen
In this session, noted music educator, Mike Christiansen, will present material that will greatly assist in teaching classroom ukulele. Topics include: what you'll need to get started, teaching sequential technique and curriculum, teaching accompaniment and solo skills, repertoire, and implementing blended learning and ukulele ensembles. Whether you are new to teaching classroom ukulele, or a seasoned instructor, there will be something here for you.
---
Indigenous Drumming Basics
Sponsor: Conn-Selmer
Janet Isaac-Martens and Lisa Aymont-Hunter
In this session teachers will learn more about Indigenous drumming within Manitoba's cultural framework. Handouts including contact information for curriculum materials, drum making, and other information will be provided. Resource material for Indigenous music will be explored.
---
Orff Schulwerk in Action: A Global Suite
Brian Hiller
Sponsor: St. John's Music
Experience four dynamic pieces celebrating global connections! Each piece utilizes all the elements of Orff Schulwerk, including body percussion, speech, singing, movement, pitched and nonpitched percussion, and creation. These pieces may be used individually or woven together to create an exciting performance piece.
(Repeated at 3:00 p.m.)
Manitoba Music Educators' Association AGM
Keynote Address- Marcia Neel "One Is Too Small to Achieve Something Great!"
General Luncheon
MBA Luncheon/Annual General Meeting
An Orff Club Journey
Sean Fitzmaurice
Sponsor: Fehr-Way Tours
Sean's students have performed at four national Orff conferences, the most recent being Cascade 2018 in Niagara Falls. In this session, you'll get to hear a live performance by the Highbury School Orff Club. During the presentation, Sean will also share his arranging ideas for taking short melodies and transforming them into full performance pieces.
Quality of Life Issues for the Modern Band Director
Scott Rush
Sponsor: Winnipeg Symphony Orchestra
This session is not only about keeping it all in perspective, but about providing practical strategies for balancing life and work. The ultimate goal is being happy, staying well-grounded, and having a healthy prioritization of life and work issues so that you can be a successful band director.
---
True Swing Phrasing (for all instruments)
Alastair Kay
Sponsor: Rainbow Stage
One of the hardest styles of music to teach is swing. This genre is more than just an eighth note triplet feel. Proper phrasing, time feel, articulation, and energy will be discussed and demonstrated.
---
Three Essentials for Developing an Expressive Children's Choir
Liz Kristjanson
Sponsor: Camp Arnes
Repertoire choices, choral techniques and conducting gestures are just some of the things that work together to create the distinctive sound of a children's choir. Learn how small changes in these areas can make a big difference to your elementary school choir.
---
Squeaking and Sponges and Slouching (Oh My!): Keeping beginner violinists motivated in their first year of learning
Naomi Garrett
Sponsor: Long & McQuade Musical Instruments
In this session, Naomi will share tried and true pieces, positive spins on finicky techniques and other tricks to structure a beginner year of violin at school. Understanding many ways that beginners can lose motivation, this session will discuss approaches to keep those early days fun and encouraging! Target Audience: Elementary music teachers who teach beginners in their violin program.
---
Des comptines et de la créativité
Stephanie Gogal
Sponsor: St. John's Music
Participants will rediscover traditional French children's songs, using these songs as a springboard for creativity and composition. We will explore ideas for children in grades K – 6. Les participants redécouvrent des comptines traditionnel français dans un nouveau contexte – les prendre comme inspiration pour la créativité et la composition. Nous allons explorer des idées pour des élèves de la maternelle jusqu'à la sixième année.
---
Presence, Potentiality, and Place: Music Making with a Purpose
Dr. Wendy McCallum
Sponsor: Brandon University
Music teaching and learning are most effective when individual motivation for the teacher and learner is based on a positive relationship with music itself. By examining how we approach students and how students approach music making, we discover significant information about the power of music making and the personal transformation it initiates.
---
"Challenge Accepted"
Barry Kay
Sponsor: Conn-Selmer
A well designed and executed game can serve important purposes; to be fun, provide a way to engage your membership, and underwrite the benefits of team work. Barry Kay and Cherry Tree Productions is a new addition to the MTS Balance Program team. The staff of Cherry Tree Productions use popular game concepts and delivers them in a way that gets everyone involved-no matter how big or small the crowd. Barry will have you up and moving by highlighting a few of the games that can be used to get your conference, event, or participants engaged and then follow up with a Q & A period.
---
On Task Rehearsals
Rodney Eichenberger
Sponsor: Camp Arnes
The value of artistic rehearsal design, the elimination of ineffective conductor verbalization and positive reinforcement in assuming on task singer behavior.
---
Flipped Learning for Guitar: Double the Outcome With Half the Work
Mike Christiansen
Sponsor: Long & McQuade Musical Instruments
By incorporating blended learning technology into your curriculum, students can be learning material at home before coming to class. In class, the teacher can review and fine-tune skills allowing the students to progress rapidly and learn more. Renowned guitar educator, Mike Christiansen, will show how flipped learning can be applied in teaching solo playing, accompaniment, and ensembles. Teachers will be shown how to use flipped learning on a daily basis or part-time. Every participant will receive a free trial of the Consonus blended learning site.
---
A New Adventure: Connecting Music Education with Holistic Education and Wellbeing
Robert Chrol
Sponsor: Canadian Mennonite University
Over the 2017-18 school year, I had the opportunity to design and offer a brand new course connected to our music curriculum framework. This presentation reflects on how the inaugural class unfolded, exploring how students were able to learn about mindfulness, mental health, servant leadership, and developmental psychology all while developing music pedagogy and a more diverse understanding of music in context. Drawing on the words and work of students, we will see how cross grade mentorship from K-12 can work in support of these holistic goals and how music education can be a gateway to developing a whole person- mind, body, and spirit.
---
Orff Schulwerk in Action: Exploration of Orff Media
Brian Hiller
Sponsor: St. John's Music
Explore engaging Orff activities that include body percussion, speech, singing, and pitched and nonpitched percussion. Discover and experience how these elements of Orff media are sequenced and use them to create wonderful music-learning experiences for children. Become more familiar with teaching the Orff way!
(Repeat of 8:30 a.m.)
Habits of a Significant Band Director
Scott Rush
Sponsor: Rainbow Stage
This clinic focuses on how knowledge, communication, experience, heart energy, physical energy, and effectiveness create synergy to produce a successful music educator. "Who you are" as a music educator is explored in a meaningful way. Every student has a nugget of gold that must be found and cultivated. Culture trumps strategy and meaningful relationships are the cornerstone of positive leadership. You can be both successful and significant as a music educator. Success stops at retirement, but musical and personal significance lasts for generations to come.
---
Mastering The Challenge Of Articulation (for all wind instruments)
Alastair Kay
Sponsor: Conn-Selmer
The focus for this workshop will be on correct tonguing concepts and fixing common articulation problems. You will learn how to teach authentic jazz, classical, and other styles of articulation using tonguing techniques and visualizing note shapes.
---
An Exploration of the Seven Grandfather Teachings in a Concert Band Setting
Anna Harrison
Sponsor: Brandon University
Love, respect, humility, honesty, courage, wisdom and truth – these are the Seven Grandfather Teachings of the Cree Nation. This session will explore how these teachings can facilitate a compassionate and thoughtful learning environment for your students. The focus will be in a concert band setting, but this framework is applicable to all ages and mediums.
---
Manitoba Students' Perspectives and Experiences: Music and Creative Activities During School and Outside of School
Dr. Francine Morin
Sponsor: Providence University College
2,334 Manitoba students participated in a pan-Canadian study and reported how often they were involved in artistic and technology-related activities during and outside of school. They identified their favorite arts activity, described the learning environment, and revealed benefits they derive from engaging in the arts. Come, learn from student voices!
---
Reading, Writing, and Rhythm Sticks
Dr. Jody Stark
Sponsor: Marcel A. Desautels Faculty of Music, University of Manitoba
Jody will explore a possible process for helping younger students develop their understanding of and facility with music notation. While her session will specifically focus on materials and hands-on strategies for grade 1 and 2 students, ideas for approaching literacy with older grades will also be addressed.
---
What Your Festival Adjudicator Really Wants To Hear From Your Band
Kevin Hamlin
Sponsor: Yamaha Music and Fehr-Way Tours
Preparing your concert band for Festival competition is hard work! Here's an inside look from a National level adjudicator of what we're looking for from your band. Cover these elements in your rehearsal as you prepare, and you're sure to improve your standing at the Festival!
---
Join the Circle: Indigenous Songs and Drumming
Val Vint
Sponsor: Winnipeg Symphony Orchestra
"During the Circle, teachings always come forward. These can come from the Circle lead and also from the participants within the Circle. There are always teachings that we do not plan on and cannot plan on", says Val." Learn Indigenous songs, protocols, and traditions with Val Vint as she shares her experiences of teaching, sharing songs and drumming throughout Manitoba and North America. Drums will be provided, however, participants are also welcome to bring their own!
---
Masterclass
Rodney Eichenberger
Sponsor: Canadian Mennonite University
This session is designed to demonstrate that the ideas presented in earlier sessions can be utilized by all conductors.
---
Beginning Improvisation and Composition for Classroom Guitar
Mike Christiansen
Sponsor: Providence University College
In this session, a sequential approach to teaching improvisation and composition will be presented. From improvising to a blues progression using the pentatonic scale, to implementing chord tones and rhythms, participants will learn how to get students off on the right foot (note). Teachers will be encouraged to have students compose from the beginning of their instruction on guitar. Emphasis will be placed on teaching students to write chord progressions in major and minor keys. Short cuts will be presented to help students learn chords that go together in various keys and how to write common progressions. Simple melody construction and basic chord embellishment will also be discussed.
---
Reaching the Hard to Reach
Moni Loewen and Chelsey Neufeld
Sponsor: Rainbow Stage
Who are your 'hard to reach'? Everyone can think of a student or a demographic that has been tough to connect with. We will share what has worked for us and share tools that you can apply to your everyday life.
Target audience: All teachers K-12
---
Orff Schulwerk in Action: A Global Suite
Brian Hiller
Sponsor: St. John's Music
Experience four dynamic pieces celebrating global connections! Each piece utilizes all the elements of Orff Schulwerk, including body percussion, speech, singing, movement, pitched and nonpitched percussion, and creation. These pieces may be used individually or woven together to create an exciting performance piece.
(Repeat of 9:50 a.m.)
Conference Information
Judy Giesbrecht
Phone: 204-669-2223
Email: dhgiesbrecht@shaw.ca
Registration Information
Danessa Poiron
Phone: 204-471-1226
Email: manitobamusicconference@gmail.com
Industry Information
Meaghan Walker
Phone: 204-599-2022
Email: tempo.industry@gmail.com