Manitoba Middle Years Association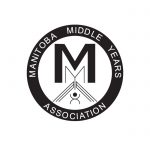 A Yearlong Journey Illuminating Middle Years Students' Stories through a Choice and Voice Approach
Edmund Partridge Community School, 1874 Main Street
Jennifer Hall, Jessica Robinson, Amanda Rivers
"We all have a voice, and we have the power to change lives" (Sarah Anderson, Teen Ambassador for Dystonia Medical Research Foundation Canada (DMRFC)).
In this presentation the evolution of a literacy/inquiry approach that provides Middle Years students with choice and voice in their learning will be described. There are several projects in which students have participated. These include: inquiry through literature; Ancient Egypt and Ancient Rome contributions that are the result of guided inquiries; an inquiry focused on homelessness; a climate change inquiry, an independent wonder inquiry and more. Throughout the process, students are engaged in critical thinking, communication, collaboration, and creativity. These are the skills that the Partnership for 21st Century Learning (2007) argues are needed to sustain interest in learning beyond the classroom.
The reading/writing workshop approach is fundamental to the ELA Curriculum. Nancie Atwell (2015) and Linda Rief (2014), as well as numerous other teacher/authors cited in the Manitoba ELA curriculum document, have provided both theoretical and practical basis for many ideas we use in implementing this approach across ELA and the content areas. The idea that there should be freedom of choice in writing topics and book choice in reading is an important aspect of the reading-writing connection.
In the morning we will provide an overview of the yearlong process. In the afternoon teachers will choose the area they most want to explore and we will break off into three groups. Students will share their learning experiences throughout the day and how this approach has impacted their autonomy, competence, relatedness, engagement and overall well-being.
The three break-out groups will explore:
Stage 3 = Goal of independence: independent inquiry projects, lit circles, inquiry through literature, etc.
Stage 2 = Moving towards independence: New genres, contests, refining mini-lessons in Writing and Reading Workshop.
Stage 1 = "Setting the Table for success": getting to know your students, introducing reading/writing workshop, key exercises
Register here: https://memberlink.mbteach.org/Event.axd?e=967
Conference Fee (including membership):
Teachers: $80
Students: $30