Physical and Health Educators of Manitoba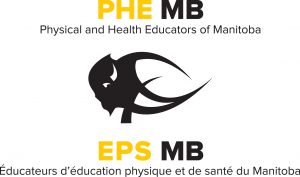 Active Culture
Garden City Collegiate Institute & surrounding Seven Oaks School Division Schools
Kevin Chief
Vice President, Business Council of Manitoba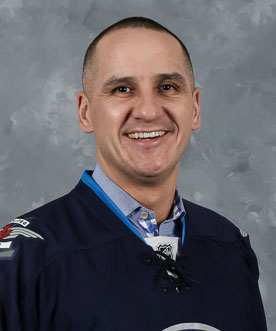 Kevin Chief brings an expertise of community development and leadership training through his dedication to education, culture, training, and recreation. Over the years, Kevin has held positions with the River East Transcona School Division, Winnipeg Aboriginal Sport Achievement Centre, and University of Winnipeg. Chief was instrumental in creating the partnership between the Winnipeg Aboriginal Sport Achievement Centre and The Manitoba Moose Yearling Foundation to implement a hockey initiative for students who may not have received the opportunity otherwise.
Chief received a B.A. from the University of Winnipeg with a major in Justice and Law Enforcement and a minor in Physical Activity and Sport Study. Kevin is also a sought after speaker for his views on the importance of education and leadership development within Winnipeg and Manitoba. For his efforts, Chief was awarded the Future Leaders of Manitoba Award for Community Service reflecting his vision and commitment to influence positive change in the community.
S1 – Winterball
Winterball is a free program targeted at elementary schools to introduce the basic fundamental skills of baseball in a fun, non-competitive manner, providing a positive learning experience for all participants. It is intended for Grades K – 6 and contains different lesson plans to ensure students are being taught skills at an appropriate skill and ability level. There are a set of lessons for grades K – 2, 3 and 4 and for students in grades 5 and 6. An equipment kit is provided that includes all necessary materials for the delivery of the program; including balls, bats, tees and bases.
Location: Maples Seaford Gym
---
S2 – Tactical Games Approach to Teaching Phys Ed
Look at learning, teaching styles and mindsets of teachers and learners. Investigate the challenges of teaching movement to children that they might be more active for life.
Location: R.F. Morrison Gym
---
S3 – Legalization of Marijuana in Sport and Health
As we move towards the legalization of marijuana, several questions arise regarding the impact of this new legislation on sport and education. This session will share education programs and resources available to help create greater awareness of this issue and how to support drug free sport on teams as well as the school.
Location: Garden City Collegiate Institute
---
S4 – Confidence Building
Confidence for kids in Canada is at an all time low. Over the last three years we have been working with girls ages 5 – 17 on self-empowerment. We do this by bringing positive female role models to the forefront, teaching them new sports and activities to gain self-esteem in their abilities, put on goal setting sessions and confidence boosting sessions. This specific session for teachers will shed light on what the issues facing girls specifically are when it comes to self-esteem, and provide tangible and tactical activities and sessions for you to help increase the overall confidence level of kids in your classroom.
Location: Garden City Collegiate Institute
---
S5 – Warrior Fitness
This session will focus on a variety of fitness circuits such as interval training, agility, cardio/core and resistance training. This session will incorporate technology for the purpose of assessment and overall personal wellness. Come prepared to workout & have fun!
Location: Garden City Collegiate Institute
---
S6 – Learn Life Skills- Save Lives!!
The Manitoba Institute for Patient Safety is introducing two curriculum supplements to the Manitoba Physical Education and Health Education curriculum, developed in cooperation with WSD and with teacher involvement. The supplements complement the existing curriculum with cases, resources, scripts, and evaluations. Our grade nine supplement highlights self-advocacy, an essential life skill to help ensure that safety of individuals in healthcare remains a priority. The grade eleven supplement is on medication safety, a major area for prevention of harm, and builds on the concepts of self-advocacy introduced in the grade nine supplement. This is particularly important amidst the opioid crisis.
Location: Garden City Collegiate Institute
---
S7 – Infusing Indigenous Perspectives in Physical and Health Education
In this session, we share with you the theoretical model that informs the Rec and Read Aboriginal Youth Mentorship Programs for All Nations. This model incorporates Indigenous teachings (i.e., the Circle of Courage with Cree Scholar Verna Kirkness' Four R's of Respect, Relevance, Responsibility and Reciprocity) and has applicability for teaching across grade levels.
Location: Garden City Collegiate Institute
---
S8 – Exploring Your Yoga
We will delve into different types of Asana practice, focusing on breath and moving meditation, As well as a breakdown of yin yoga and why the two are such great compliments to one another. We will keep focus throughout on having proper alignment and form to get the most out of your poses.
Location: Forest Park School Gym
---
S9 – Life Saving Programs to Fit Your School
Participants will learn about the public education and training courses that the Lifesaving Society can provide to your school. Programs that will be part of the discussion include First Aid & CPR courses, Swim to Survive swimming lessons, and options for school clubs. As part of the presentation we will review the safety issues that come up with aquatic programming, the community and health and safety issues you can improve outcomes in, and the program support options available from the Society. The session will end with a general Q & A exchange.
Location: Garden City Collegiate Institute
---
S10 – Effective Practice Planning and Team Training
A session to review team practices and ways to effectively manage practices through an off-season and in-season play for any sport. How to address the success and failure of athletes in practice and effective work through skill and team work during sessions.
Location: Maples Collegiate Gym
---
S11 – Athletic Pre-Workout: How to Warm Up like a Athlete
The 'classic' run or jog followed by some stretching just doesn't cut it when it comes to delivering an effective warm-up. In this session, you'll discover that there are several doors you can (and should!) open to allow for optimal performance in an athletic workout. Participants will start with some something as simple as breathing, and learn more about how foam rolling, stretching, mobility drills, and core work (to name a few elements) all come together to allow your athletes to work at their very best. Participants will also learn how to customize and prioritize their warm-up to adjust for available time with their athletes.
Location: HC Avery School Gym
---
S12 – Substance Use, Sexual Decision Making, and Staying Safer
How do we talk to youth about substance use and sexuality in the wake of so much fear regarding the risks of mixing the two? Given the fact that many sexual encounters that youth experience are fuelled by substances, are we giving them accurate and non-judgmental information by simply stating, "Just say no"? Beyond scare-tactics aimed to stop youth from using drugs, the Teen Talk program has conducted workshops to thousands of youth throughout Manitoba utilizing the principles of an Abstinence-Plus (Harm-reduction), Sex-positive, Strengths-Based model. This model recognizes that when it comes to substance use, youth find themselves on varying places of a continuum that includes abstinence through to dependent use. By utilizing an interactive, hands-on approach, Teen Talk will share tools when working with youth that encompass all of the above principles and encourage youth to make healthy decisions with a special focus on "partying safer". Games and various teaching tools will also be shared with participants.
Location: Garden City Collegiate Institute
---
S13 – KIN-BALL Sport: Drills and Skills
Following an initiation to the sport, the participants will gain a more in-depth understanding of the rules, techniques and strategies. You will have the opportunity of experiencing series of educative exercises to improve motor skills needed when practicing the sport such as kicking, two person ball control and ball displacements. Also learn how to modify the rules during game time to help students master this unique and intense sport. Finally, fun drills reaching to put your students in game situation that can be used in evaluation when KIN-BALL® sport is played for a full term or a couple of weeks.
Location: Ecole Seven Oaks Middle School Gym
---
S14 – Pursuing a Graduate Degree in Physical Education/Health Education Pedagogy
Dr. Nathan Hall

This session will provide participants the opportunity to learn about the possibilities of completing a graduate degree in the areas of physical and health education pedagogy. Specifically, this session will cover the reasons for completing such a degree (Masters or Doctoral), the personal and professional benefits to pursuing graduate studies, and graduate program details and options in Manitoba. Come and ask questions and learn about the possibilities of a graduate degree!
Location: Garden City Collegiate Institute
---
S15 – The Disappearing Multi-Sport Athlete….The Problem with Early Sport Specialization
Beau Wilks
Today, many young athletes (and their parents) are told that the best way to maximize their athletic potential is to focus on one sport for twelve months a year. This has lead to numerous problems such as overuse injuries, mental burnout and other issues. With more single sport athletes, especially at very young ages, we are witnessing a decrease in multi-sport athletes. This session will aim to discuss the numerous benefits of being a multi-sport athlete (LTAD) as well as common misconceptions around single-sport specialization.
Location: Garden City Collegiate Institute Weight Room
---
S16 – Project 11 CANCELLED
Russell Wallace and Jayson Henrich
West Kildonan will host a session with Project 11 (True North) featuring Craig 'Zinger' Heisinger . He speaks about his friendship with Rick Rypien, and about how Project 11 (which was created in honour of Rick) came to be, and why it's important to speak out in times of need.
Location: West Kildonan School Commons
S44 – Table Hockey Anyone?
Need an alternative to Speed Stacking? Table Hockey has been described as chess at 700 miles per hour! The game embodies skills such as timing, speed, rhythm, fine motor skills, ambidexterity skills and hand-eye coordination, all while teaching sportsmanship during amicable competition. This session will give participants an opportunity to learn about the game, resources, how to set up your own league/club and an opportunity to try out some of the different models of the games. Suitable for Grades 3 -12.
Location: O.V. Jewitt School Gym
---
S67 – Dream Big-The Building of a High School Sports Complex at Dakota Collegiate
What started with a simple idea grew into a multi-million-dollar capital campaign. Through an innovative process combining private and public partnerships and grassroots community involvement the simple dream became reality in the fall of 2017.
Dakota Collegiate and the surrounding community did not have a usable sports field for recreation, practice or competition. For five decades, the field has been nothing more than an expanse of land with a set of goal posts. The athletic field was previously a landfill for new home construction making the field unsafe for student or community use.
Dakota Collegiate now has the facilities for its students and community to match its successful athletic history. While focusing on the needs of the athletic department, physical education classes and the increasing diversity of the changing community demographic the school now has a cricket batting cage, state of the art out-door basketball court and new artificial turf field.
This core conversation will focus on the highs, lows and in-betweens of the process followed to lobby government, partner with community, and reconnect with alumni to raise the necessary funds to construct a complex that will change both the physical landscape, culture of the school and wider community.
Location: Garden City Collegiate Institute
---
S69 – What Every Teacher Needs to Know about Bone
Tremendous progress in research has given us a much better understanding of bone health – particularly the fact that childhood and teen years play a crucial role. Adolescence is a particularly critical period for bone health because the bone building window is about 2 years before and after puberty. These are crucial years because 45% of the adult skeleton is built during these years. "Peak bone mass" is reached at about age 16-20 for females and 20-25 for males. That is why it is so important that kids make lifestyle choices that allow the body to build all the bone it can by the time they reach peak bone mass. Understanding and encouraging proper nutrition and physical activity is a crucial roles each teacher can play in bone growth and maintenance
Location: Garden City Collegiate Institute
S17 – Tennis in Schools
To expose teachers to the learn to play tennis program facilitated in school gyms across Canada. This is a progressive tennis program that uses adaptive equipment for all grades (k-12). The presentation will show use of all necessary equipment and teachers will take part in one of the lesson plans. All teachers will receive a Tennis in Schools lesson guide.
Location: Garden City Collegiate Institute Tennis Court
---
S18 – #Can-Am Connection- Collaboration Using Social Media in P.E. CANCELLED
Get connected to the online Phys. Ed. family where games and resources are literally at your fingertips! Join Jason Steele from Minot, North Dakota and Matt Eichel from Winnipeg to find out how to improve your best P.E. practice with daily professional development through social media platforms, such as Twitter and Voxer. Also, learn weekly from P.E. all-stars through blogging and online podcasts. Finally, learn how to use technology to improve your assessment through the use of Plickers and #plagnets. Learn how technology and social media can improve your daily teaching!
Location: Garden City Collegiate Institute
---
S19 – Experience Group Training at the Wellness Institute
This session is experiential as attendees will participate in a group training class at the Wellness Institute. The class includes a variety of innovative fitness equipment including TRX, functional trainers, and direct heart rate monitoring for real time feedback. Attendees will not only experience the class, but also learn how to design a group training program for students and teachers.
Location: Wellness Institute
---
S20 – LitPE/MathPE
Literacy Physical Education (LitPE) is a program designed to help a specific grade level that is behind, based on the statewide reading assessment to each grade level standards. Our data shows that students who are in our 12 week class will more than double their peers and up to five the national average on the winter assessment. Students come to the gym every day, fifteen minutes for 12 weeks. Every class embeds fluency, comprehension and spelling into movement activities. Students in this class learn how to combat "learned helplessness" by the end of the 12 weeks.
Location: Garden City Collegiate Institute
---
S21 – Leadership Course online resources
Coaching Manitoba will present online recourses many through the Coaches Association of Canada to help with high school Leadership Programs.
Location: Garden City Collegiate Institute
---
S22 – Physical Literacy Development Using Capoeira
The first part of the session will contain a power point presentation with the focus on capoeira, it's history and the benefits of using capoeira to develop children's physical literacy.
The second part will be a short workshop where you get to try some of the capoeira movements. Here you get to experience the joy of challenges, new movement patterns and ways to develop children's physical skills.
Location: Edmund Partridge School gym
---
S23 – Teaching Games for Understanding Cricket
There's more to cricket than white uniforms, tea and long games!
Participate in numerous warm-up activities, small sided Kanga Ball and have fun learning how to teach this easy to play bat and ball game, extremely popular throughout the Commonwealth.
Location: HC Avery Gym
---
S24 – Aquatic Risk Management: Preparing for Field Trips around Water
Running a field trip that involves water such as a canoe trip or visit to a pool or waterpark? The Lifesaving Society are Canada's drowning prevention experts and this session will focus on how to prepare for any school activity that takes place in or near water. We will provide guidelines to assist in your planning of events, as well as advice gained from many years' experience dealing with water safety issues. Come prepared with questions, as group interaction is highly encouraged.
Location: Garden City Collegiate Institute
---
S25 – Multicultural Dance and Yoga Games
This session will take you through a variety of simple multicultural dances that that are enjoyable in the elementary grades. Following the dance portion of the session we will go through a few yoga games and ideas that can easily be integrated into your teaching.
Location: Forest Park School gym
---
S26 – Intramural Makeover
Looking for new ideas for your intramural program? Check out our session as we'll provide everything from organization models including scheduling and student tracking methods, to new game ideas that seem to have our gym packed each day! Plan to learn from both video and active teaching! Videos will help describe the activities, prior to us getting a chance to play them!
Location: Ecole Rivere Rouge
---
S27 – Flag Football
Are you a teacher who would like to bring flag football into your school or to enhance the unit you already execute? Let the Winnipeg Football Club's Bomber Futures program help you with both. Our presentation's emphasis is placed on proper techniques and strategies for playing in game situations while assisting you in developing movement and physical literacy skills to your students in a fun, exciting, and safe game. An introduction to various lead up games and drills will have your student-athletes playing in no time and wanting to challenge to represent their school and their province at the 2019 Grey Cup.
Location: Winnipeg Soccer Federation North (outside)
---
S28 – Omnikin Poison Ball
A brand new game to become the sole survivor or the last team on the court!
Develop student game, presence and decision making ability while being physically active. Promotes good sportsmanship and fair play, by holding individuals accountable for taking personal responsibility for their behavior in physical competitive situation. The physical quality like the finger dribble, running, to avoid the ball, targeting will be solicited. PLAY BALL!
Location: Ecole Seven Oaks Middle School Gym
---
S29 – Blush-Free Sex Ed
Everything you ever wanted to know about teaching sex education but were afraid to ask! In this frank, informative, hands-on workshop, Teen Talk presenters will share the approaches and techniques helpful to youth in learning about sexuality, birth control, and STI/HIV prevention. The Teen Talk program has conducted workshops to thousands of youth throughout Manitoba utilizing the principles of Harm-Reduction, Sex-positive, Strengths-Based, and the importance of being Youth-Friendly. We will describe how these principles work and then demonstrate the various games and tools that Teen Talk uses with youth. Some of the main questions that will be discussed are: How can I teach sexual health in a way that is validating for all youth? How can I teach youth to be safe from unintended pregnancy and STI/HIV? How can I appear comfortable while at the same time have clear boundaries about what my role is (and isn't) in teaching sexual health?
Location: Garden City Collegiate Institute
---
S30 – Target Games
Using innovative equipment to learn Target Games. Using the Teaching Games for Understanding model, come and engage in innovative games that build skills and concepts of Target and Invasion games. Come prepared to actively participate.
Location: Garden City Collegiate Institute East Gym
---
S31 – The Medicine Game
The History and Importance of The Medicine Game. Youth1st is proud to speak about the History of Lacrosse and the importance of The Medicine Game in Indigenous culture. We share with you stories of the first inhabitants, the values this sport has gifted us, where the game is now, and where it's going.
Location: Winnipeg Soccer Federation North
---
S32 – Salsa Dance
This session is an introduction to Salsa dance. Salsa is arguably the most popular social dance in the world. Salsa, with its origins in Cuba, Puerto Rico and New York City is now popular in all corners of the globe. In this session, you will learn the basic step and rhythm of Salsa "on 1". This basic step is suitable in the Primary level as a group activity. You will also learn basic lead/follow, turns and patterns which is more suitable for students from the Intermediate to High School level. Please wear comfortable shoes and prepare to move and dance to the infectious rhythms of Salsa music.
Location: O.V. Jewitt School Gym
---
S33 – Movement Skills Manitoba: NOUVELLES affiches
Movement Skills Manitoba wil share a NEW poster series. These posters are designed to help physical educators implement strong programming in the area of TGFU. Each poster category is divided into Offensive and Defensive tactical questions. Participants will have the opportunities to apply the posters through Teaching Games for Understanding. ( Presented in French).
Location: Maples Collegiate Seaford Gym
---
S34 – Injury Prevention in Sport
Some injuries can be prevented and some cannot. Learn how to prevent overused injuries at NRG's workshop.
Location: NRG Complex
---
S35 – Floorball Development
Floorball is a growing international sport with an expected entrance into the Summer Olympics in the near future. It is a sport that is inclusive for everyone. It can be played at all ages and levels. It is fun and high energy but also safe and easy to learn. It is affordable and easy to implement into schools. This session will address the basics of developing and playing floorball.
Location: Amber Trails School Gym
---
S36 – How to Build Eating Competence: A Life-long Skill!
Families and schools both play important roles in teaching students of all ages about food and eating. Learn how food pressure almost always backfires and how shifting the focus of food from perfection to nourishment can help students build a positive relationship with not only food but also their bodies. You'll also learn how structure, neutral exposure to foods and trust both at home and at school, contribute to hassle-free meal times and building competent eaters…for life!
Location: Garden City Collegiate Institute
---
S37 – Special Olympics: In the Schools and Unified
This session will discuss In the Schools (ITS) and Unified- how to get involved, the programs, and the outcomes of the programs.ITS is a program that allows students with and intellectual disability the opportunity to participate on a sports team, represent their school and compete against other schools.
Unified is a program that takes students with, and without, an intellectual disability and places them on a team. The team is made up of people with similar athletic ability. This program focuses on meaningful competition and promoting inclusion.
Location: Garden City Collegiate Institute
---
S38 – Team Work Games and Activities for High School
A series of games/activities that we play at the high school level to teach teamwork. The activities will build problem solving skills and require that students work as part of a larger group or team.
Location: Maples Collegiate Gym
---
S39 – Why Phys-Ed is the most important class in school
The most important obstacle of today's youth will be their mental health.Two of every three hospital visits are for emotional pain. The most prescribed medications are for hypertension, depression, and sleep. When a person becomes depressed the first thing a doctor will prescribe, before everything else, is exercise. Physical educators must now also realize, and take serious, the symbiotic relationship between body and mind. I present a phys-ed curriculum influenced by positive psychology, self-determination theory, and that has four core projects for the health of body, mind, and spirit.
Location: R.F. Morrison Gym
---
S40 – Northern Games (Traditional Indigenous Games)
The session will be an interactive demonstration of traditional Indigenous Games. These games were important in developing essential skills for the well- being and survival of the Indigenous People: the strength, agility, flexibility, and endurance to survive off the land. Most traditional Indigenous Games require little to no equipment. Examples of the games that will be demonstrated are: knuckle hop, kneel jump, leg wrestling, etc.
Location: Elwick School Gym
---
S41 – The Great Escape: Transforming the Gym to an Escape Room
This workshop will have participants taking part in an educational based escape room that serves as a non-traditional form of assessment and will draw on curricular outcomes from multiple subject fields. This activity will be sure to spice up any physical education class regardless of grade level.
Location: Victory School Gym
---
S51- TGFU Invasion Territory
This active session will show you how to teach TGFU in a fun active way using Invasion tactics, skills and strategies.
Location: Leila North School Gym
---
S68 – Concussion: An Introduction
This evidence based presentation will provide concussion education for teachers, coaches and parents.
Topics covered include causes, signs/symptoms, return to school and recovery. As a teacher/coach the most important factor in concussion care is the ability to recognize and remove individuals that may have suffered a concussion and direct them to the appropriate medical care. Upon completing this presentation you will have the tools to do so in addition to a greater understanding of what it means to have suffered a concussion.
Location: Garden City Collegiate
S42 – Movement Skills Manitoba: NEW Poster Series
Movement Skills Manitoba will share a NEW poster series. This poster series is designed to help physical educators implement strong programming in the area of TGFU. Each poster category is divided into Offensive and Defensive tactical questions. Participants will have the opportunity to apply posters through Teaching Games For Understanding.
Location: Maples Seaford Gym
---
S43 – Juggling and Other Flying Objects
There is so much more than just regular juggling. Participants will try new things that "fly". Everything is based on being successful. Rings, feathers, boomerangs etc. You get to try them all!
Location: Maples Collegiate Gym
---
S45 – BOKS Rocks!: Introducing BOKS (Build our Kids' Success), a FREE before-school physical activity program for elementary and middle school children
This interactive workshop will provide educators, administrators and advocates with the opportunity to engage in BOKS (Build our Kids' Success), a FREE before-school physical activity program designed to get elementary and middle school children moving in the morning and their brains ready for a day of learning. Sponsored by Reebok and the Reebok Canadian Fitness Foundation in partnership with the Public Health Agency of Canada, the Canadian Football League, BOKS offers a completely free, turn-key, robust curriculum to empower the community and help children embrace healthy habits that will last a lifetime.
Location: HC Avery School Gym
---
S46 – Fundamental Movements and Implications on Sport Skills
A review of fundament movements and activities for particular age groups. Our goal for the session is to not only discuss the importance of these fundamental movement skills and it's connection with sport skills later in life but to also provide demonstrations of games and exercises that can provide a strong foundation for specific sports skills.
Location: Victory School Gym
---
S47 – GaGa Ball- Your new favourite game
In this session we will learn the rules to GaGa Ball and have an opportunity to play the game ourselves. We will play both the traditional game of GaGa Ball as well as a modified continuous version. As well, we will modify the game once again to focus on different movement patterns by playing Kick Pit.
Location: Elwick School Gym
---
S48- #PhysEd Favorites CANCELLED
Attendees will have a chance to participate in a variety of new and innovative fitness and game activities from the wonderful world of Twitter and be able to implement them into their classroom immediately.
Location: Edmund Partridge School Gym
---
S49 – Separating Facts from Fiction in Fitness and Nutrition
We are bombarded by health information every day and while some information is supported by evidence, there are many non-evidence based articles and posts that are influencing our health and wellness decisions. Wellness Institute experts will share evidence-based information that separates fact from fiction by shedding light on some of the current trends in fitness and nutrition. The presentation will be followed by a question and answer period as well as a facility tour of the Wellness Institute and Chronic Disease Innovation Centre which together are driving research and innovation in health and wellness.
Location: Wellness Institute
---
S50 – Bust a Move K-6 Style
You will be taught several new dances to songs like Macho Man, Uptown Funk, Boogie Shoes and more. Learn how to teach dance effectively and how to incorporate dance into your existing curriculum. A "Dance in the Park" culminating event will also be explained.
Location: R.F. Morrison school Gym
---
S52 – DPA the CIRA Way
Learn how to implement Physical Education every day even when you don't have gym time. This will be an active session.
Location: Leila North School Gym
---
S53 – The Pursuit of Happiness for Educators through Yoga and Mindfullness
A session of self-care for educators. Take time for yourself to learn tools and techniques to stay both mentally and physically strong throughout the school year. In order to lead, teach, and educate our youth one must first take care of self.
Location: Forest Park School Gym
---
S54 – Active and Cooperative Games: Small OMNIKIN Products
You will experience it all with Omnikin's durable 14'' to 33'' light-weight and colorful balls. Stimulant activities with 6 balls, 6 colors and 6 teams at the same time, during which manipulation and coordination are involved. New Poison Ball game and different cooperative games with oversized footballs, basketballs, volleyballs and soccer balls. Omnikin products support the number one instructional best practice for physical educators…all students actively involved and learning. Come play!!
Location: Ecole Seven Oaks Middle School Gym
---
S55 – Using Innovative Equipment to Learn Invasion Games
Using the Teaching Games for Understanding model, come and engage in innovative games that build skills and concepts of Target and Invasion games. Come prepared to actively participate.
Location: Garden City Collegiate Institute East Gym
9:00am-3:30pm – Full Day Sessions
S56 – Beach Volleyball for Middle and High School Coaches/PHE Teachers
This session is an introduction to the game of Beach Volleyball. Skills, drills, strategies and games! Perfect for coaches and PHE teachers who want to learn more about the game.
Location: Indoor Beach – 2600 Wenzel Street, Springfield, MB
---
S57 – CPR-C & AED Certification Course
Participants will be certified in CPR Level C which includes training in Adult, Child and Infant CPR, how to deal with choking emergencies, how to use an Automated External Defibrillator (AED), and the treatment of heart attacks and strokes. Participants will receive a course manual, mini first aid kit, and certification card.
Location: West Kildonan School Common Area
1:00pm-3:30pm – Half Day Sessions
S58 – Shuttle Time Program
Badminton Manitoba would is offering it's new school's based instruction program, Shuttle Time. This course is designed around what teacher's need when delivering their content. The course comes with two booklets that include 22 lesson plans and 97 activities with accompanying video. The course is NCCP recognized and certification for Shuttle Time Bronze will be given to those that attend.
Location: West Kildonan Gym
---
S59 – NCCP Fundamental Movement Skills
The new revised NCCP FMS course is one of the requirements for Sport for Life's Physical Literacy Instructor certificate.
Location: Collicut School Gym
---
S60 – Underwater Football, Winnipeg's Sport since 1967
Winnipeg has the oldest underwater sports club in North America. This made in Manitoba sport has spread from Winnipeg to all over North America and predates all other North American Underwater sports. Meet the captain from the 2015 and 2017 World Championship team and learn how to play a 3D, full contact, low impact co-ed sport. Our youngest player is 8, and our oldest is 83. It is an extremely aerobic activity with no weight bearing. We will start in the classroom and move to the deep end of the pool. Bring your bathing suit, and fins, mask, and snorkel if you have them. Some loaners will be available.
Location: TBA
---
S61- Indigenous Land Based Education
Dr. Rice will present on the knowledge he has accumulated over the years on Indigenous land based education. After living a life without direction for several years out of high school, Dr. Rice began the process of healing that would eventually lead him to a doctorate in Indigenous Traditional Knowledge. The war trauma his father and uncles experienced had a profound affect on himself and his family. It resulted in him making negative choices early on in his life. There were also possible repercussions from his grandfathers residential school experience that are not as easy to identify. Dr. Rice overcame those challenges thanks in part to a loving mother. It lead him to becoming a marathon runner and eventually a 700 mile running and walking journey through the traditional territory of his Mohawk ancestors. Dr. Rice later acquired certificates in animal tracking and survival skills. He presently continuing to visit Indigenous societies in the world to further his knowledge on Indigenous land based education.
Location: Garden City Collegiate Institute
---
S62- Adapting Programs through Functional Rehab
This session will cover various ways to assist those who require adaptations when wanting to stay active. You will work on groups to develop exercise programs.
Location: Arthur E. Wright School Gym
---
S63- CROSSFIT- Sport Specific Programming
In this session, we develop the ten essential physical skills that will put you head and shoulders above your competition! These skills are cardiovascular endurance, stamina, strength, flexibility, power, speed, coordination, agility, balance, accuracy. All of the things you'd want as an athlete, right? Using traditional strength and conditioning methods combined with the CrossFit methodology you will learn how to develop a program to best suit your athletes. (Sports highlighted in this session are hockey, football and volleyball, however you will be able to use these movements in the gym or weight room). All movements can be scaled for athletes of all levels.
Location: Waverly CrossFit
---
S64- The Impact of Leadership Opportunities on Youth- From Their Perspective
The Manitoba Physical and Health Education curriculum for middle and senior year students incorporates a number of effective learning outcomes for students in the domains of Safety, Personal/Social Management, Healthy Lifestyle Practices and Leadership. We invite you to join our panel of past and current students to hear about their learning experiences both in and out of school, and how leadership development training has both informed and impacted their journeys.
Location: Garden City Collegiate Institute
---
S65- Boxing in Your School
Get put through the paces with a great workout and learn how you can start your own program. See how no contact boxing can be added to your school as a club or class component, using your equipment (skipping ropes, weights, med balls, gater balls, etc.). Learn what other equipment is available to use. Boxing is excellent as a sport or supplement for fitness and cross training. It is also has the attraction of being a new and totally different sport for most people.
Focus will be on technique and skill development, as well as the mental/physical training component of the sport. Drills and lesson plans for multiple sessions will be shared. The session will be put on by two teachers running a very successful boxing club at their school.
Come dressed to work out.
Location: West St.Paul School
---
S66- First Do No Harm
This session will focus on the safety, etiquette and culture of a well-run weight room. Session participants should come with a beginner's mindset. The instructor, Cole Summers, will present many examples of witnessed weight room mistakes, how to prevent them, or remove the chances of them occurring. After our detailed examination of weight room safety and culture, we will enter into movement skills. Special emphasis will be placed on how to safety pick up and put down objects (weight) from, or near, the ground. Participants are asked to please wear proper clothing so they can physically participate in skills being taught. The session will wrap up with recommendations on how you may continue your lifetime endeavor of strength education.
Location: Garden City Collegiate Institute Weight Room
---
S70- Green Action Centre BEST Bike Program
Geoff Heath has been a director at the WRENCH since 2010, teaching bike repair and riding skills to youth and the general public with a focus on providing access to tools and bikes to those who face financial barriers to doing so. He gets a kick out of taking kids for bike rides in the woods.
Location: HC Avery School
---
Register here: https://memberlink.mbteach.org/Event.axd?e=972 (Registration opens September 14th)
Full membership: $25
Student/ Retired Membership: $15
Early Bird Full day conference fee for PHE MB members: $55 (must buy a full membership with conf reg)
Early bird full day non members: $75
Early bird full day retired members: $30 (must purchase a retired membership)
Early bird full day students: free with the purchase of a student membership)
Early bird half day for PHE MB members: $37 (must purchase full membership)
Early bird half day for non members: $60
Early bird half day for retired members: $20 (must be a retired membership)
Early bird Half day for students: free with purchase of student membership
Late full day phe members conference fee: $65 ( must purchase full membership)
Late full day non members: $85
Late full day retired members: $40 (must purchased retired membership)
Late full day students: $10 (must purchase student membership)
Late half day phe membership conf fee: $47 (must purchase phe mb full membership)
Late half day non member fee: $70
Late half day retired fee: $30 (must purchase retired membership)
Late half day for students fee: $10 (must purchase a student membership)
Registration Contact: Krystle Seymour – phemb@sportmanitoba.ca