Reading Council of Greater Winnipeg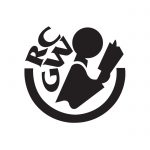 RCGW presents John Schumacher (AKA Mr. Schu)
CanadInns Destination Center Fort Garry (in Celebrations) – 1824 Pembina Hwy
8:30am-3:00pm
John Schumacher is a blogger, a part-time lecturer at Rutgers University, and the Ambassador of School Libraries for Scholastic Book Fairs.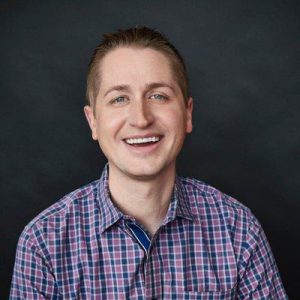 He served on the 2014 Newbery committee and on ALSC's Children and Technology committee, AASL's Best Websites for Teachers and Learning, two readers' choice award committees, the School Library Month Planning Committee, and the National Ambassador for Young People's Literature selection committee. Every day is a giant book party for this teacher-librarian! John blogs daily at MrSchuReads.com. He also hosts the Scholastic Book Fairs web series "Mr. Schu Goes to the Book Fair" and co-edits the "Reader Leader" blog presents John Schumacher (AKA Mr. Schu).
The Reading Council of Greater Winnipeg will present a full day session with John Schumacher, targeted at grade K-6 teachers, literacy specialists, or other school personnel interested in building life long readers.
John Schu believes every child deserves to attend a school filled with reading ambassadors. In this session, participants will discuss the importance of advocating for every child's reading life and walk away inspired to implement heart-growing literacy practices that will make the world better and brighter for their students and colleagues.
Join in a conversation with Mr. Schu as he presents some of the best new books. In typical Mr. Schu fashion, he will share book trailers, websites, activities, and interviews you can easily incorporate into lessons and booktalks to get everyone at your school hurrying to your bookshelves to find the perfect book.
Register here: https://memberlink.mbteach.org/Event.axd?e=914
Registration closes on Monday October 15th. No refunds will be issued after that date. This is a full day event only.
Full day registration options:
Conference fee plus membership $60 (member discount applied and membership included)
Conference fee for non-members $75
Conference student member fee $40 (member discount applied and membership included)
Conference student non-member fee $65
Please note that a small snack will be served at the morning break and the one hour lunch is on your own.
Contact Shannon Morin at rcgwinnipeg@gmail.com for more information.
CanadInns Destination Center Fort Garry (in Celebrations) – 1824 Pembina Hwy
October 19, 2018 MTS PD Day 8:30am-3:00pm