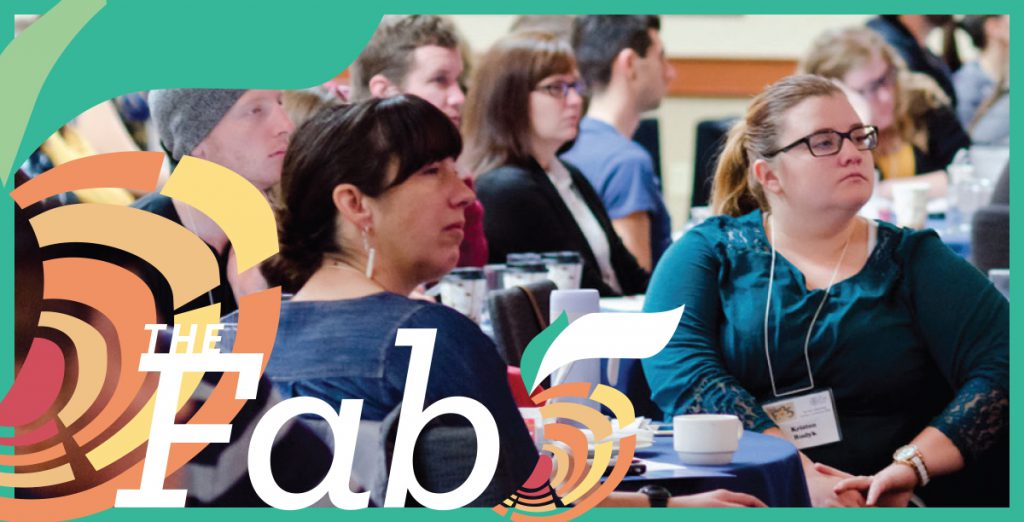 The Fab 5 Beginning Teachers' Conference, to be held in Winnipeg and Brandon, is designed for teachers in their first five years of teaching. Plenary sessions are balanced with a selection of breakout workshops intended to build knowledge and strategies in the areas of classroom management, student engagement, team work, building parent partnerships and supporting diversity.
FAB 5 offers new teachers an opportunity to network with other beginning teachers and develop skills to support their day-to-day classroom practices. Registration is minimal – only $40.00! In addition, The Manitoba Teachers' Society will provide some financial assistance for travel and accommodation for participants who are MTS members.
October 17-18, 2018
Wednesday 5:30 p.m. – 9:30 p.m.
Wine and Cheese 8:00 p.m. – 9:00 p.m.
Thursday 8:30 a.m. – 4:00 p.m.